Dos and don'ts of networking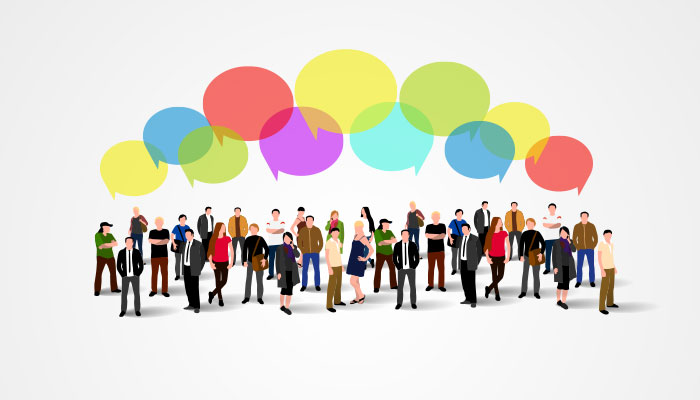 For some people, the idea of attending an industry event fills them with dread. It's the fear of what to say and who you might meet, or, most terrifying of all, what if no-one talks to you. Networking at events doesn't need to be a chore, instead it should be seen as the enjoyable part of your job that helps you get ahead (plus these events often come with free food and drink!).
Vuelio hosts, sponsors and attends a large number of industry events throughout the year and along the way we've picked up top dos and don'ts of how to network. Whether you're at an industry awards kitted out in black tie, casual post-work networking drinks or a three-day conference, these tips should give you the confidence to blossom into a networking pro.
Do

Research. Try to find out who else is going to be at the event so you can plan who you want to speak to. This will be easier for some types of events and with any awards ceremony the shortlist is your key to finding out who will be there on the night.

Top tip: find out the event hashtag and follow it on Twitter, it's a great way to see who's engaged and talking about the event and gives you the chance to have pre-event interaction

Be open. Keep a couple of open-ended questions up your sleeve; remember, if this is your first interaction keep it light and friendly but most of all make sure you listen to their answer.

Top tip: read the signs when it's ready to bring the conversation to a close, are they looking elsewhere or checking their phone? Smile, say you enjoyed talking to them and that you'll catch up with them soon.

Follow up. Not only is it good manners but it also makes sure you stay at the front of their mind. Whether you connect on LinkedIn or send a short email, thank them for their time and suggest getting in touch again soon.

Top tip: make it personal if you can, refer back to the event you met at or a topic of conversation you discussed. This shows that you listened and puts you in the best light.
Don't
Speak to colleagues. Chances are you've gone to the event with a colleague and while the temptation may be to stick to the people you know this doesn't help you meet new people or expand your network.

Top tip: look for other people on their own, it's easier to have a conversation one-to-one than break into a group.

Be late. Allow yourself plenty of time to get to the venue, being late to events reflects badly on you and the company you represent. It also means you may miss vital networking opportunities.

Top tip: check the route before you leave for any potential travel issues.

Be unapproachable. Your instinct may be to go to your phone and check emails in an uncomfortable networking situation but this sends the message that you don't want to engage with others. Grab a drink and keep the phone away!

Top tip: Stood on an exhibition stand? The temptation will be to fold your arms but this is a big no, keep your arms behind your back and you're body language will go from unapproachable to open in seconds.
Expert Industry Advice
Andrea Sexton, director of Andrea Sexton PR had these three failsafe tips: 'Be in it for the long term! Networking works best when you build long term relationships then you can refer with confidence and with professionalism. Follow up straight away. I block out time in my diary after each networking event in order to have the opportunity to follow up with people properly. Stick with it and take it seriously – it will be worth it.'
Holly Pither, MD and founder of Tribe PR shared this networking don't: 'I once saw a guy pull out his iPad at an industry event and start showing his sales creds to a poor chap. I can't tell you how awkward it was. In sales, the aim isn't about what you have to offer, it's about listening to the other person and understanding what they need, and this is exactly what you must do when networking. So, leave the sales pitch to the follow up meetings and instead use this time to really genuinely understand the person you are talking to and connect with them.'
Debby Penton, managing director at technology PR consultancy Wildfire shared her top networking advice gleaned from over 20 years' experience: 'The key to good networking is reciprocity. Don't go for the hard sell and look only for opportunities for yourself. Ask questions and listen. Find out what people's challenges are and think who you can connect them with in your network. Then follow up, make those connections and keep in touch. Do this persistently and in time contacts will start to repay the favour.'
Happy networking!
All external comment was sourced from our network and via the ResponseSource Journalist Enquiry Service.
https://www.vuelio.com/uk/wp-content/uploads/2019/07/networking-feature.jpg
400
700
Rebecca Potts
https://www.vuelio.com/uk/wp-content/uploads/2019/09/vuelio-logo.png
Rebecca Potts
2019-07-22 09:53:52
2019-07-22 09:53:52
Dos and don'ts of networking