How metrics are helping us prove the value of PR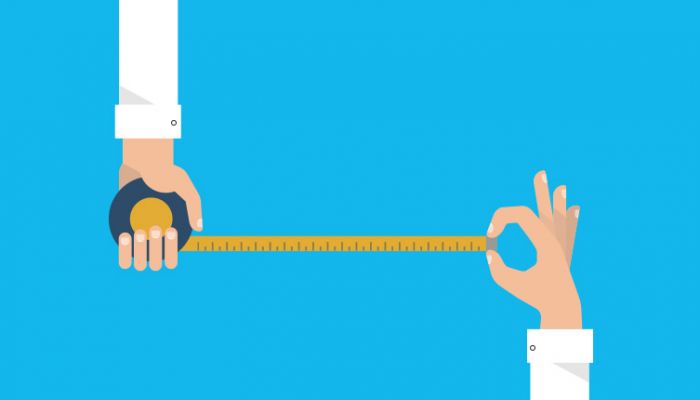 This is a guest post by Sarah Evans, senior digital strategist at Bottle.
It's no longer acceptable to say PR has a measurement problem. As an industry we've been (fairly) challenged to demonstrate what value our campaigns, our work, that piece of coverage had in real terms. How does that feed into business objectives?
At Bottle, we believe brands grow when their stories flow. To measure the effectiveness of that, we need a blend of short- and long-term metrics. A regular flow of stories being published – audience-first content and coverage, both on and offsite – builds a momentum that cumulatively shifts a larger dial over time that indicates brand growth.
Are your stories flowing?
We still need to keep sight of things like coverage itself, for example: how many pieces, the quality of the sites that are linking, how many unique referring domains link back to your site? These help us keep on top of the momentum and frequency that we're building. In previous reports, we may have stopped there, however now we know we're influencing behaviour beyond that initial burst of activity.
Next, we need to look at the immediate impact of that activity. Indicators that our coverage is valuable to its intended audience are things like social shares and comments. If there are any links in the piece, did anyone click on them (and if they did, were they 'long clicks' or did they bounce?). If coverage doesn't have a link, and people like what they see, they'll have to either Google you or come directly to your website to find out more. Google Analytics (or other website tracking software) can tell you all of this, and more.
How is your content performing? Are people reading and engaging with your content? You can look at this through pages per visit, bounce rate and time on page. Is your content doing the job it set out to do? And what do people do next on the site?
Is your brand growing?
As well as short-term metrics, we also need to balance that by zooming out and understanding how all that activity is laddering up into wider marketing objectives. We may not have sales-led objectives, however a common KPI we look at is site traffic (as a whole, or specifically from channels that we're most likely to influence with 'brand building' activity, like organic search or direct).
These metrics by their nature can take consistent, sustained activity to shift (which is why we set the pace with the shorter-term metrics). Things like the number of people searching for the brand, direct traffic and positions for target keywords, topics and products are all key indicators that your brand is growing in visibility and authority.
Branded searches are a proxy for awareness, and even loyalty if someone already knows who they want to buy from. Direct traffic (although a bit of a messy, catch-all channel) indicates how many people have been to your site before, have you bookmarked, or type your URL in as their destination. A growth in search visibility (or how many times Google has served up your site as an answer to someone's question) tells us that Google is confident that people will get what they need from your site, in turn driving more organic traffic.
Reporting is empowering
As the boundaries between PR, marketing and SEO activity are merging ever closer, there's no excuse for PR to shy away from measurement any longer. It's empowering to demonstrate the value of your work; it unlocks budget, helps us plan the next campaign and sometimes it even makes great case studies. We've been influencing these metrics all along, without taking any of the credit. We're not a direct acquisition channel, but a valid and vital part of the journey. Understanding and articulating the role it plays, both long and short term, is the key to PR's digital evolution.
https://www.vuelio.com/uk/wp-content/uploads/2019/07/Measurement.jpg
430
760
Guest Contributor
https://www.vuelio.com/uk/wp-content/uploads/2019/09/vuelio-logo.png
Guest Contributor
2019-07-23 10:00:53
2019-07-19 15:38:34
How metrics are helping us prove the value of PR