Blogger Rebrand: Amuse Your Bouche becomes Easy Cheesy Vegetarian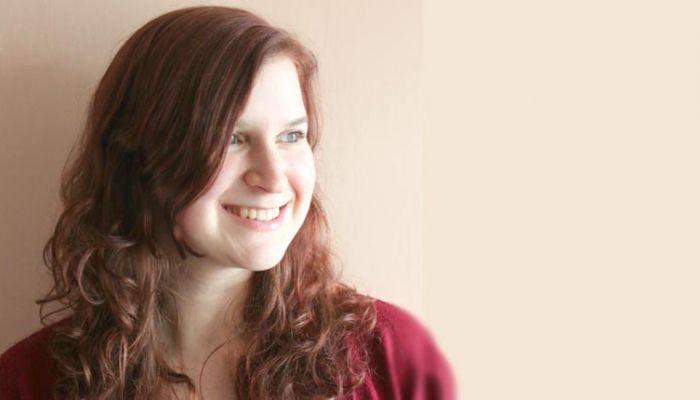 Leading food blogger Amuse Your Bouche rebranded earlier this year to become Easy Cheesy Vegetarian. Still a top 10 food blogger, author Becca Heyes spoke to us about the process of rebranding, the ethos of her blog and the way she works with brands and PRs.
Why have you rebranded?
I felt like I'd outgrown the name Amuse Your Bouche. Lots of people didn't understand what it meant, and it didn't actually give any information about what you'd find on the site. Easy Cheesy Vegetarian is a real 'does what it says on the tin' kind of name – if I saw that name, I'd immediately want to browse the site, as that sounds like just the sort of recipes I'd love to see.
How big a project is it rebranding a blog? Any major challenges?
It was quite a big project, but luckily I had a great developer who designed a fantastic user-friendly site for me, and set up all the redirects from the old site perfectly. I definitely wouldn't have attempted that aspect of the rebrand on my own, as it's so important to get the redirects right.
Changing social handles was actually easier than I thought it would be – most social networks allowed me to make the switch with no problems.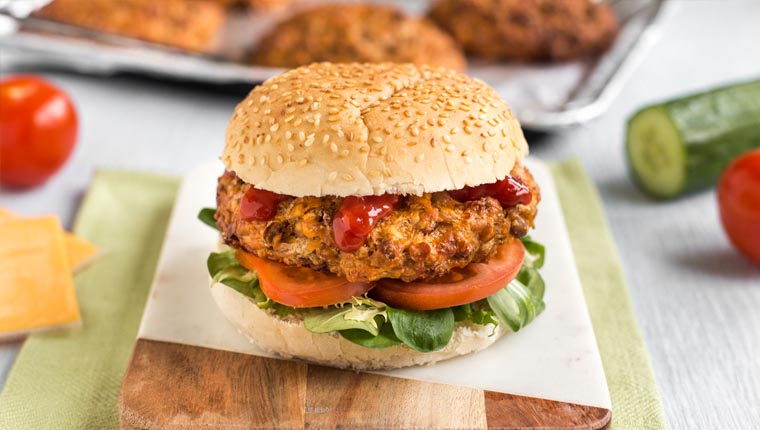 What's the Easy Cheesy Vegetarian ethos?
My recipes all tend to fit three main criteria:
They only use straightforward ingredients that you could easily find at your local supermarket. I find a lot of vegetarian recipes use 'weird' ingredients that can be hard to get hold of and seem pretty alien to a lot of people.
They're simple and easy to follow, with no unnecessary steps.
They're hearty and filling – I don't do tiny portions of fussy food.
My recipes are (hopefully!) really accessible, and easy for everyone to enjoy, whether they're a vegan, omnivore or anything in between.
What kind of people do you write your content for?
Just normal people like me! I could try to write for specific kinds of people, but really all I can do is to write content that I would enjoy, and hope there are enough people like me who will enjoy it too. So I suppose, if you're a slightly busy (but also slightly lazy) person who just wants to enjoy some good, straightforward vegetarian food, Easy Cheesy Vegetarian is the place for you.
What's the best cheese?
That's the hardest question in the world! I suppose it depends what counts as 'best'. Halloumi is definitely one of my favourites – the rich salty flavour is amazing, and you can't beat it when it's gooey in the middle and crispy on the outside. But I probably use a good old cheddar more than any other cheese, as it's just so versatile. My fridge would feel empty without it.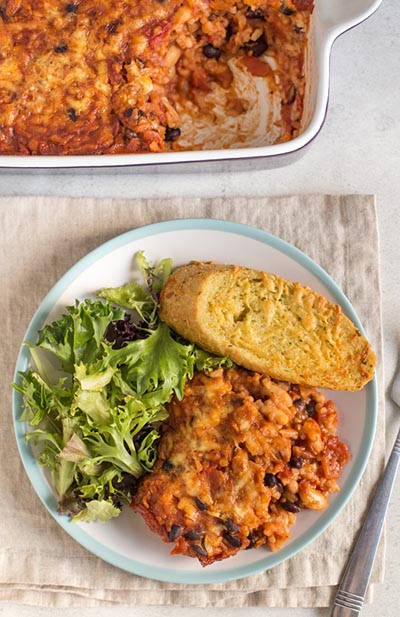 What's your favourite recipe from your own repitoire?
Ooh, it's so hard to pick. I've spent the last seven and a half years years coming up with new recipe after new recipe, and there are hundreds to choose from! I suppose my cheesy bean bake is one of my favourites because it's hard to think of anything that could be better than a rich, hearty casserole topped with plenty of cheese! Or, the lentil and halloumi curry I shared recently was pretty incredible too. Halloumi in curry is a real revelation.
What's the best vegetarian restaurant/option at a restaurant?
To be honest, I don't go to vegetarian restaurants very often. I find it overwhelming when there's too much choice, I'm so used to only having a few different things to choose from, not a full menu. I'm actually pretty predictable when it comes to eating out, I like to choose something I know I'll enjoy, and that I rarely make for myself at home. I find it hard to resist a good veggie burger and chips.
Has the rebrand changed the way you work with brands/PRs at all?
Nope! Luckily, everyone seems to have realised that the site content is the same as before, my readers are the same as before, and I am the same as before, so very little has changed in that respect. I still love to work with brands to bring new and interesting products to my readers.
What advice would you give to brands looking to work with you?
Be good communicators! It's frustrating when I'm talking to a brand about a new project, and they stop replying to emails for a few weeks. All it takes is a two-sentence email letting me know that I can expect to hear from them in a couple of weeks' time, and everyone is happy.
Food & Drink is a supersector as identified in the UK Bloggers Survey – how do you feel it fits in with the rest of the blogosphere?
I think there will always be food and drink blogs because everyone needs to eat. So, it's an important category that can reach all sorts of people from all walks of life, rather than more niche categories that may only be relevant to certain types of people.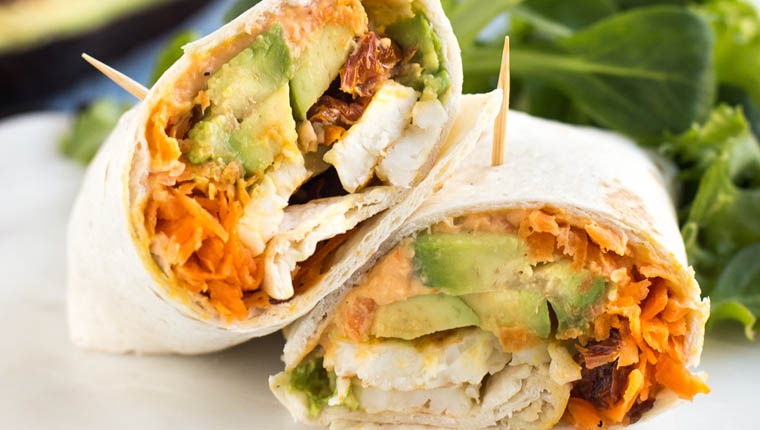 Food & Drink can also command some of the highest prices for posts and collaborations, but it's by no means consistent – do you feel there should be standardised pay?
I definitely think that everyone deserves to be paid equally for their time, nobody should be working for free. But it's also important to remember that brands are not only paying for a blogger's time, but also to reach their audience, which can obviously vary greatly in size. Therefore, I do think it's fair for a blogger with a huge reach to be paid more than a blogger with a small reach. There are lots of factors involved.
What other blogs do you read?
I have very little time to read other blogs these days, with a toddler to look after alongside blogging, and another baby on the way! So, I wouldn't say there are any blogs I read consistently at the moment. But, I do think it's really important to know your industry, so I do try to keep up with general trends in blogging, and to keep an eye on how other people are doing things. I'd say I read a little bit from everyone, rather than reading any blogs in particular.
https://www.vuelio.com/uk/wp-content/uploads/2018/12/Becca-Heyes.jpg
430
760
Holly Hodges
https://www.vuelio.com/uk/wp-content/uploads/2019/09/vuelio-logo.png
Holly Hodges
2019-07-23 14:00:44
2019-07-19 16:34:14
Blogger Rebrand: Amuse Your Bouche becomes Easy Cheesy Vegetarian