Facebook endorses local media as trustworthy in era of fake news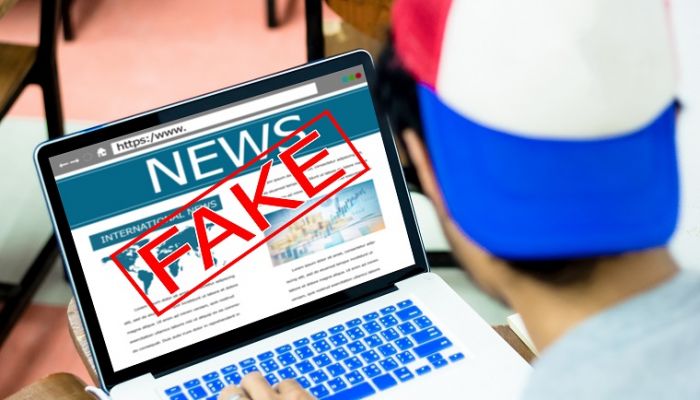 Facebook, along with the wider social web, has faced much criticism in recent years for the spreading of "fake news". Fake news is something that the social network has stated that it is committed to fight.
Facebook's chief security officer Alex Stamos recently commented): "Supporting authentic conversations on our platform and helping build a more informed, civically engaged community are important to us. But we also know that some groups and individuals have attempted to misuse Facebook in efforts to spread misinformation or to manipulate discussions."
The company has committed to adding new technologies which detect fake accounts and delete abuse on the network. However, this is very much a work in progress.
As the social network bolsters its technology solution, it's also throwing money at educating the wider public.
In recent days this has included a series of adverts placed in local and regional newspapers advising readers how to spot fake news and prevent the sharing of misinformation as fact.
According to reports on the journalism website Hold The Front Page, the adverts offer readers 10 tips on looking for fake news and urge them to be sceptical of headlines, investigate the source and check the evidence before sharing.
They also advise readers to check whether an article is presented as a parody before they post to social media and comment on it as fact.
Hold the Front Page also suggest the advertising campaign is a glowing endorsement on the local and regional press as trustworthy and reliable news sources in these less than certain times.
Editors at national newspapers must be scratching their heads and wondering why the social network has not spent money and positioned advertising in their pages.
Well, perhaps they only have themselves to blame.
https://www.vuelio.com/uk/wp-content/uploads/2017/06/Facebook_fake-news.jpg
506
760
Jake O'Neill
https://www.vuelio.com/uk/wp-content/uploads/2019/09/vuelio-logo.png
Jake O'Neill
2017-06-06 09:00:11
2017-06-06 09:00:11
Facebook endorses local media as trustworthy in era of fake news