Fashion Blogger Spotlight: Lorna Burford, Raindrops of Sapphire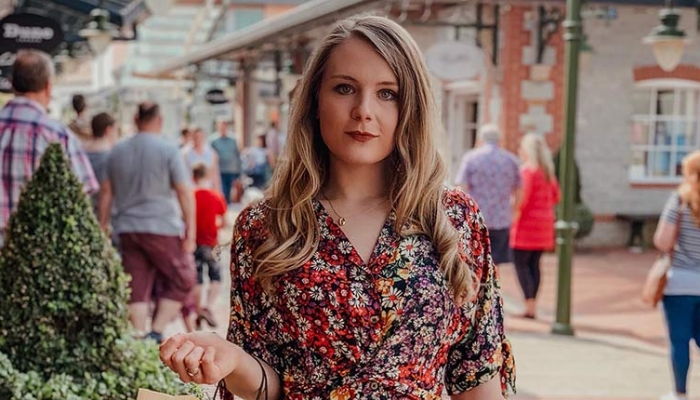 Finding happiness and an interest in fashion is what spurred Lorna Burford to start blogging around ten years ago and what keeps her passionate about the subject. Much has changed in the sector since the launch of Raindrops of Sapphire, way beyond the materials, colours and cuts of clothes – Lorna shares how she had to adapt her approach this year, what she thinks of the rise of sustainable fashion and whether the fashion industry is doing enough to be inclusive.
What initially drew you to blogging about fashion and what keeps your interest?
In all honesty, it was my passion and something I found happiness and interest in. It became something I obsessed over and I figured having an online personal space to share that passion with other like-minded people was a good idea. That was ten years ago now! It started more as a personal fashion journal and it grew from there.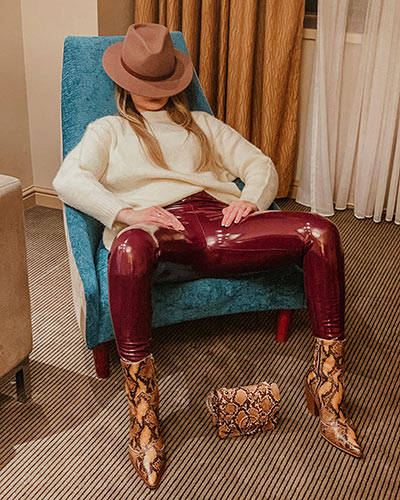 How have you had to change your approach to blogging, or your content, during the COVID-19 crisis?
It's been really tough. I actually took a lot of time off from it during the pandemic due to personal reasons too, but I lost a lot of work and wasn't able to model, so adapting content was tougher. Throwbacks and roundups, and personal entries became more prominent.
Do you think the move away from 'fast fashion' will continue post-lockdown?
Yeah, I do. I actually think it will continue long into the future and be a thing that's standard in years to come. More sustainable pieces. But it's tricky because everyone loves a trend and a bargain.
If you had to pick a character from film/TV/literature who embodies your style, who would it be?
Maybe Ashley Benson in Pretty Little Liars. Or Hilary Duff in Younger.
What's the least you've spent on an item of clothing/an accessory that you love?
I think it might be my western faux leather belt that I got from ASOS for about £12! I wear that a lot!
Top tips for updating/bringing new life to an old outfit?
This can always be tough, so I find it's usually all about the accessories. A different belt, some jewellery, different bag, etc. and it looks like a brand new outfit! Accessories are key to reviving and giving life to outfits.
Is the fashion industry doing enough to be more inclusive?
Absolutely; I think it's actually one of the leaders, compared to any other industry.
How do you collaborate with brands and which kind of brands do you really like working with?
I love to work with brands that are close to my style and ethics, as well as brands that are a household name. I enjoy mostly doing modelling collaborations and styling, however, I really enjoy other opportunities, like the Clark's Village trip I did.
For PRs looking to work with you and your blog/website, how would you prefer they approach you and with what kind of content?
Personalised emails are usually my favourite. The PR needs knowledge on who they're contacting (blanket emails are cold) and need to show a genuine interest in your work for a relationship to build.
What other blogs do you check out regularly (whether fashion-related or not)?
Brooklyn Blonde, and I used to check Cupcakes & Cashmere, but the content there changed a lot and went more political, so I'm not as interested. I also like Mariannan, but she rarely posts these days, unfortunately. I don't tend to follow a lot of bloggers anymore as I've found a lot focus mostly on social media and instant content, more than planned blog content.
https://www.vuelio.com/uk/wp-content/uploads/2020/09/Lorna-Burford.jpg
430
760
Holly Hodges
https://www.vuelio.com/uk/wp-content/uploads/2023/09/vuelio-logo-200px.png
Holly Hodges
2020-09-30 14:51:31
2020-09-30 14:51:31
Fashion Blogger Spotlight: Lorna Burford, Raindrops of Sapphire