Beauty Blogger Spotlight: Nadiene Francis, Just Nadiene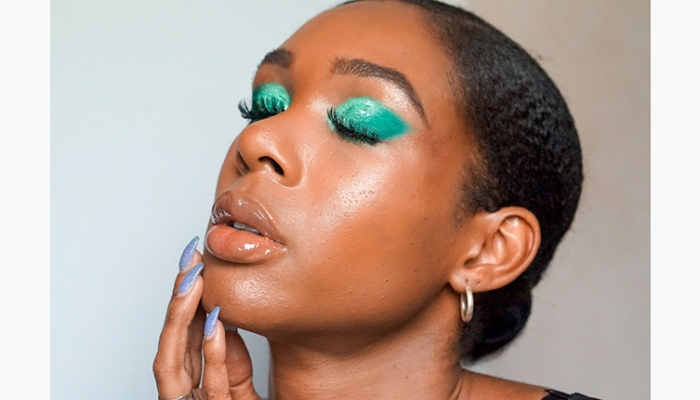 If video chatting to friends and colleagues while sporting pjs and puffy eyes is starting to lose its appeal for you, get some tips for putting on a good face (and looking after yourself) super-quick with Nadiene Francis of Just Nadiene.
One of our top 10 UK beauty bloggers, Nadiene – 'Although my name is spelt Nadiene, if you ever ask how to pronounce it then I will explain that it's "just Nadine"' – attracts readers from over 95 countries looking for selfcare and beauty advice. Learn more about this top blogger as well as her thoughts on gimmicks, cruelty-free brands and the best things about beauty.
What attracted you to beauty/grooming blogging and what keeps you passionate about it?
The thing I love about blogs is their ability to be read on-the-go and you always learn a new perspective. As a qualified Makeup Artist, I was keen to share my perspective around beauty, routines and taking care both inside and out. So JustNadiene incorporates all of these elements, including the physical and mental wellness. The main focus is always to write about things that educate around selfcare while inspiring and bringing joy.
What's your favourite thing to post about?
Overall, my personal favourites have to be the educational posts. It's where I will take a detailed look into something and provide a 360 review on it. A couple of examples are ones I've done on Vitamin C and another on blue light. Regular readers have also told me that they love the mental wellbeing educational posts. These include topics like 'The truth about the martyr complex' and more detailed reads.
How did you change your approach and content during lockdown?
Since the lockdown, I think we have all naturally gravitated towards the home and, for me, this is wellbeing and skincare. This is reflected in my topics which come with a refreshed variety of content.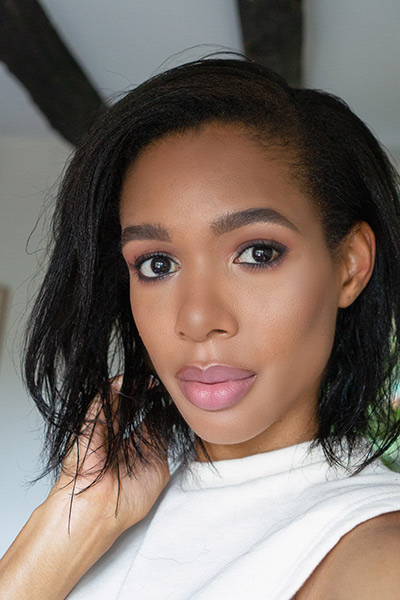 What selfcare or beauty advice would you give people who are unable to get out and access the new releases?
I have been converted to online shopping which is probably the same as many since lockdown. Delivery services have dramatically improved this year plus they are contact free and if you preorder, you can get new releases before anyone gets to the shops.
What tips do you have for looking good on cam during video chats for work and keeping up with friends?
First and foremost is getting natural lighting, so sitting in front of a window, where you can, is key. If it's last minute, then consider focusing on a good base, set of brows and refreshed eyes. Going for a nice tinted moisturiser, filling in your brows and popping on some mascara as a minimum. I'd also add some tinted lip balm to complete the look.
Do you think the big beauty/grooming brands are open enough about their cruelty-free status?
It's really nice to see that the majority of brands are really beginning to embrace the importance for us, as consumers, to have cruelty-free beauty. As a result, I feel we are seeing more celebrate their cruelty-free status in a more obvious and overt way.
What have been some of the worst 'gimmick' products or trends over the last few years in the sector?
The unnaturally plump lip trend is probably one I'd consider the worse. I recall a suction tool gained popularity, which looked painful to use. We're seeing a more naturally full looks now, which is much more complimentary.
How do you collaborate with brands, and which kind of brands do you really like working with?
A key consideration when collaborating with a brand is whether I use them currently or whether it is something of significant interest to my readers. Brands I love working with have some good strong and shared values. Also, I consider their customer experience and as a collaborator, how keen they are to build long-term relationships.
For PRs looking to work with you and your blog/website, how would you prefer they approach you and with what kind of content?
If a PR has a beauty or selfcare related product or experience which they would like featured, then feel free to send an email.
What other blogs do you check out regularly?
I love reading a range of blogs. Here's just a selection of what I love: Memoirs & Musings for travel, Whitney's Wonderland for fashion, This Well Planned Life for planning and organising, Brown Beauty Talk for beauty and Curiously Conscious for conscious consuming.
https://www.vuelio.com/uk/wp-content/uploads/2020/09/Just-Nadiene.jpg
430
760
Holly Hodges
https://www.vuelio.com/uk/wp-content/uploads/2023/09/vuelio-logo-200px.png
Holly Hodges
2020-09-24 10:47:41
2020-09-24 10:47:41
Beauty Blogger Spotlight: Nadiene Francis, Just Nadiene