Film Blogger Spotlight: Phil Edwards, Live For Films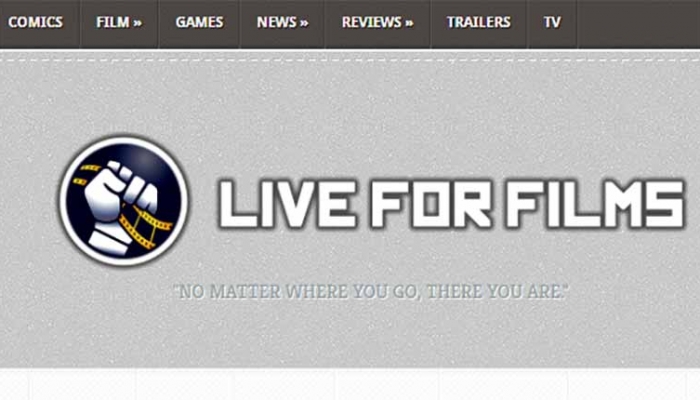 Film aficionado Phil Edwards blogs about movies of all genres as well as comic books, video games and TV over at Live For Films. Originally writing for his friends, but now drawing in fans from across the world, Phil shares his feelings about the films he loves and enjoys.
Film blogging isn't all about reviewing the big hits, however – read on for Phil's thoughts on getting more diversity up on the screen and in the awards season, and what shakes up a movie screening even more than sneaky secret vampires.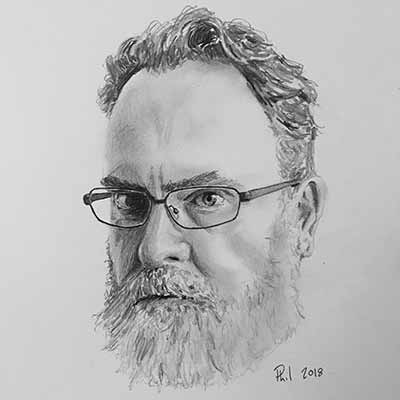 How did you get started with writing about film?
I used to send my friends emails and messages about various bits and pieces of movie news. One day one of them said they loved it, but it was just too many emails for them, so they suggested I put it all on a blog that they could read at their leisure. It all started just for my friends, but it soon became read by people from all over the world. A surprise to be sure, but a welcome one.
What's your favourite thing to post about?
I love posting the reviews sent in by our various writers as I always enjoy reading other people's work. Then again, I love sharing news on new films and then interacting with readers on social media to see what they think of it all.
What's the most fun or weird press event you've been invited to?
I remember there was a screening of a Spike Jonze short film that took place late at night on top of a multistorey car park that had been set up to look like a strange garden. Then there was a Jameson Cult Film Club screening of Hammer's Dracula in Liverpool. That had a vampire prowling around the theatre where the screening was taking place. Oh, and a screening of Jaws in Liverpool's Albert Dock had actors portraying Hooper, Quint and Chief Brody showing us their scars and singing to us all before the film started. I do love the imagination that takes place to make all of the experiences memorable.
With #oscarssowhite trending again, a lot of people were surprised at the lack of diversity in this year's Oscar nominations line-up – what are your thoughts on this?
The main thing about films nominated by the Oscars is that they only get there because the studios push for them with various campaigns. The more money thrown behind a film, the more likely it is to make it through to the nominations. Things are only going to change over time as the old guard retires and new blood is brought in. We can all help by going to see many of the smaller films at the cinema. It is called the movie business for a reason and at the end of the day, studios will listen to the box office. We need to support the filmmakers we love and admire and make sure they get a chance to make more films. I think more people need to go out and make more movies and go and see more movies.
Do you agree with Martin Scorsese's take on superhero movies?
I can understand his point about some of these comic book blockbusters taking out so many cinema screens on their release. However, I do feel they are still cinema, as is any film that you go out and see. Sometimes you need the light popcorn movie, other times you want a meaty drama, a screwball comedy and so on. Ever since cinema began there have been cycles of film types that do gangbusters at the box office. Gangster movies, gritty crime thrillers, westerns, sci-fi etc. and comic book movies are just another genre in the never-ending cycle. They will eventually decline in popularity and something else will take over.
Favourite three films of all time?
Rear Window, Jaws and John Carpenter's The Thing.
How do you work with PRs and brands?
I share the news on various movies, review books, films, gadgets and more that PRs send over and basically build relationships with them. Sometimes it can be as simple as being sent something through the post which I tweet about, or a press release about a new film. Other times it can be a full feature on the site. This is all usually done via email and social media, but can involve meetings face-to-face.
For PRs looking to work with you and your blog/website, how would you prefer they approach you?
Emailing is usually the best way to get in touch, but messages via social media also work.
What other blogs do you read (whether film-related or not)?
When I am not working, I usually just check out art or cookery blogs. Never really any particular site.
https://www.vuelio.com/uk/wp-content/uploads/2020/02/Live-For-Films-Featured.jpg
430
760
Holly Hodges
https://www.vuelio.com/uk/wp-content/uploads/2019/09/vuelio-logo.png
Holly Hodges
2020-02-04 16:09:10
2020-02-04 16:09:10
Film Blogger Spotlight: Phil Edwards, Live For Films