Fitness Spotlight with Annie Brooks, Tales of Annie Bean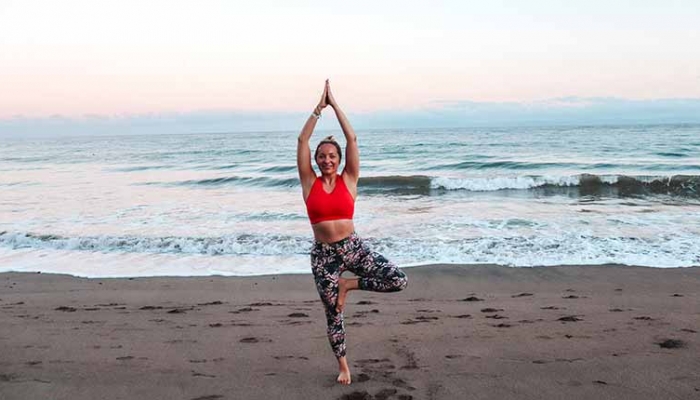 Don't feel downhearted if you're still struggling to get back into a fitness regime after the festive season – blogger Annie Brooks from Tales of Annie Bean is here to help you get your routine back on track.
Fitness blogging is now Annie's main passion after getting into triathlon training with her partner (and co-blogger) Nick following her time in the fashion community. Having found her fit, the active blogger is an expert on finding the right sport and the right soundtrack for getting set to sweat…
How did you get started with blogging about fitness?
Believe it or not, I wasn't really into exercise. I did a fitness class now and again but I wouldn't call it a big part of my life. I started blogging as a fashion blogger, actually… like most people! But when I was diagnosed in later life with epilepsy, I decided to do a triathlon to raise money for charity. My husband was an iron distance triathlete and I thought I could do the triathlon as my challenge and that would be it. That sort of backfired because I completely fell in love with triathlon! I got far more active because of it, so not only was I racing, I was also trying new sports and activities. I decided to document it all and move into fitness.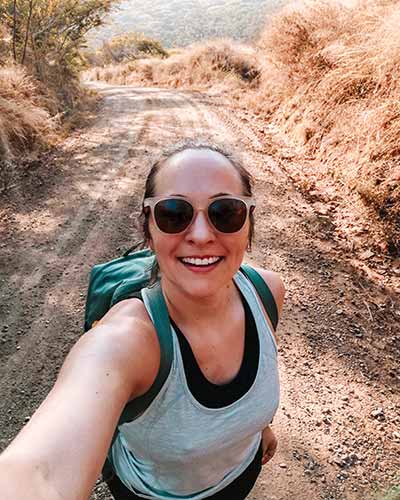 What's your favourite thing to post about on your blog (training tips, reviews, experiences)?
I love to share all of those things, but mainly my personal experiences. The whole point of a blog for me is the personal side, and the writer's perspective and their views. I know that's what I'd read other blogs for.
What are your tips for getting back into an exercise routine after the festive season?
Firstly, don't be too hard on yourself because everyone has a break over Christmas and often we do over-indulge. I don't like to think of the festive season as a setback, but instead of working on the physical side you're actually working on the mental health side. Having time to unwind, catch up with loved ones, and switching off from the normal routine can't easily be achieved any other time of the year. So, appreciate it.
Next? You pick up where you left off, but the last thing you do is stress out over how many Quality Streets you've consumed, or how many extra helpings of your Auntie's bread and butter pudding you had. It's happened, so draw a line. I'd start by slowly reintroducing your routine, if you exercise four times a week, start with two then bring it back to whatever your normal sessions are. You'll get it back.
What makes the fitness blogging community different (and better!) than others?
As previously mentioned, I used to do fashion blogging many years ago now, and I always felt that bit more intimidated. Perhaps I've just grown up, but I do find the fitness blogging community to be so friendly, inspiring and helpful! We all know how hard it is to train for races, juggle full-time jobs and blog… so we're all on the same page.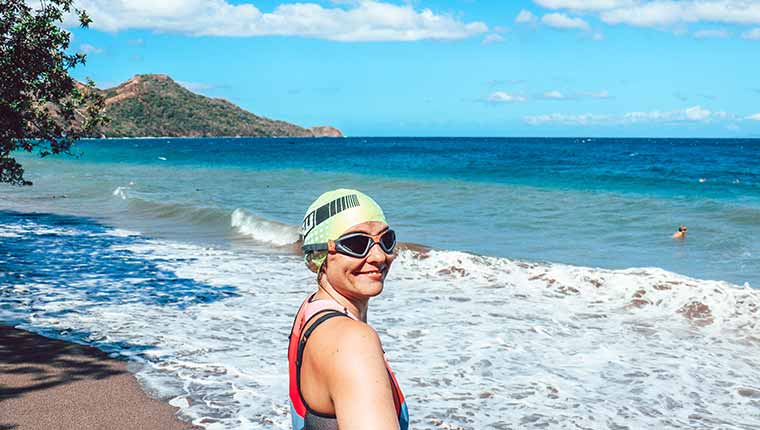 Weirdest fitness trend you've tried/heard about?
I know it is a 'thing', but Dog Yoga. I mean, how can anyone feel mindful when there are cute dogs everywhere, and if I took mine she wouldn't be practising her downward dog (she does actually do that), she'd be more interested in the other dogs!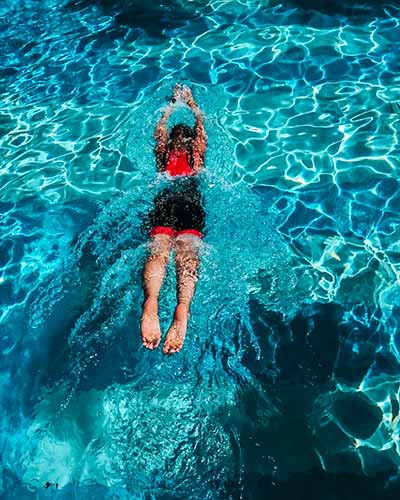 What are the best songs to get you fired up to work out?
Honestly, people are going to judge me based on my musical taste here. I'm mildly trapped in the 80s and have a ridiculous love for 80s' hair metal! My top 5 are…
1. Motley Crue – Kickstart My Heart.
2. ACDC – Thunderstruck
3. Rick Springfield – Jessie's Girl
4. The Clash – Should I stay or should I go
5. ZZ Top – Gimme all your lovin'
Who are your fitness heroes/inspirations?
Lucy Charles, Scott Jurek, Angela Naeth, Jenny Jones and Aimee Fuller.
How do you work with PRs and brands?
It varies, to be honest – I sometimes work on blog content with them or via video creations. I only work with brands and on campaigns I am truly passionate about, though.
For PRs looking to work with you and your blog, how would you prefer they approach you?
Drop me an email, pick up the phone – just a nice personal message reaching out.
What other blogs do you read?
Huge fan of all the blogs on the Fitness & Exercise UK Top 10 and actually read the majority of them already. But I must admit I'm quite the YouTube girl, especially when it comes to trainer reviews.
https://www.vuelio.com/uk/wp-content/uploads/2020/01/Annie-Brooks-featured.jpg
430
760
Holly Hodges
https://www.vuelio.com/uk/wp-content/uploads/2019/09/vuelio-logo.png
Holly Hodges
2020-01-20 15:21:12
2020-01-20 15:21:12
Fitness Spotlight with Annie Brooks, Tales of Annie Bean