Five easy mistakes to avoid in your competitor analysis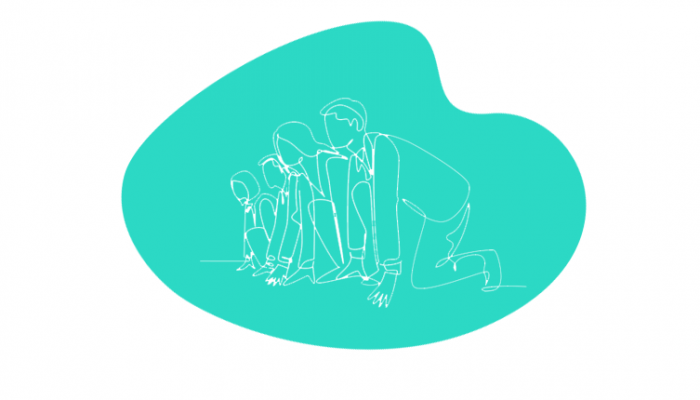 With more and more players in any given marketplace, it is essential to consider competitors in any media strategy. After all, it's all well and good to show progress in your own efforts, but you might be missing a trick if you don't contextualise this against players competing for a voice.
Diving blindly into your PR strategy will leave you lost in the proverbial trees. Putting a little thought into your competitor analysis provides a holistic perspective of the media awareness in your focus area, so you can better understand your benchmark and which moves to make next.
Here are five mistakes to avoid when designing your competitor analysis:
Tunnel Vision
You likely already know your immediate competitors, but there's often dark horses that can sneak up on you without some level of monitoring. There may also be companies that exist within your market that you consider out of reach in one way or another — prematurely excluding these can stop you from meeting them on their turf.
Alternatively, there may be peer organisations that, while not directly competitors, share similar strategies and seek similar market exposure. Researching hidden, aspirational and indirect competitors can help you to see what works, adding confidence and inspiration to your own efforts.
Crowding the Field
When building an understanding of direct and indirect competitors, it can be tempting to try to capture every possible brand for monitoring and analysis. However, being too broad can result in obscured takeaways and the headache of sifting through endless content later. Refine your search by focusing on areas that need greater media awareness, such as a certain topic or company value.
If narrowing the field is proving difficult, you might consider creating multiple baskets of competitors, based on distinct products, strategies or areas of expertise, analysing them separately according to priority.
Lack of Purpose
Even with an ideal competitor analysis, things can easily get off track if there is not a clear goal or direction in mind. Using a set methodology or set of S.M.A.R.T. KPIs can help you see where you need to place your focus and why. This will greatly improve the value and efficiency of your competitor analysis, while exposing where to invest your limited resources wisely.
Tip: consider your organisation's wider objectives when formulating your goals. Aligning with a particular outcome another team is seeking can also prove fruitful. For example, it could be beneficial to run a competitor analysis on target audiences for your sales team's growth strategy. These purpose-driven considerations allow you to directly link the value of your work to organisational goals.
Lack of Consistency
While a one-time overview of the competitive landscape can be useful at a given point in time, fortunes can change quickly. Regularly keeping track of the changing tides ensures you are prepared for any challenge or opportunity that may come your way, as you are more effectively able to continue learning from – or reacting to – the wins and losses of your peers.
The Vuelio Insights Team recommends you perform a refresh of your competitor analysis no less than once a quarter to fully keep tabs on current happenings.
5. Ease over Value
Amidst your many competing priorities, taking the simple route for competitor analysis may seem attractive. However, the most valuable takeaways are often those that require zooming in on specific goals, widening the scope of possibility for competitors and measuring the true value of this coverage.
For example, quickly quantifying volume, reach, and Share of Voice is often a first stop on a competitor measurement journey. While these can be valuable touch points, it's often a misconception of the true story. Despite the well-known saying, bad PR is, often, just bad PR.
Taking the extra time to measure the quality of coverage – rather than just the quantity of coverage – is essential to understand if a competitor is actually lagging behind you, or if they are quietly outcompeting you by maintaining a better quality coverage profile.
Tip: sentiment is a go-to metric when measuring coverage quality, but this is just the tip of the iceberg. Consider comparing your organisation across a variety of other qualitative measures, such as prominence, key message penetration, press release coverage, quotes, etc. Quality measurement might also include looking at Share of Voice analyses on some of those qualities above (e.g. positive or negative share of voice), or within a defined list of target media.
Considering just a few of these small changes can help you to capitalise on new opportunities illuminated by new competitors, while avoiding their mistakes. This is a launching pad for achieving your S.M.A.R.T. KPIs and knowing how to confidently scale your successes moving forward.
Don't have the time or headspace?
It's one thing to read the tips, but it's another to find the time and resources. The Vuelio Insights team does the work for you by creating expert-led, highly digestible media strategy reports just for you, so you can see exactly how you're performing against competitors without the sense of analysis paralysis along the way.
https://www.vuelio.com/uk/wp-content/uploads/2023/09/Hollies-post.png
430
760
Hollie Parry
https://www.vuelio.com/uk/wp-content/uploads/2023/09/vuelio-logo-200px.png
Hollie Parry
2023-09-27 14:08:47
2023-09-27 14:08:47
Five easy mistakes to avoid in your competitor analysis