Why you should consider indirect competitors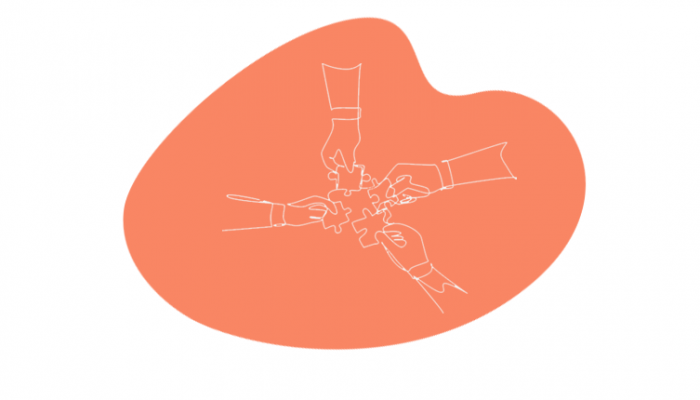 When building out your PR strategy, a seemingly obvious tactic is to monitor rivals in your industry. The mistake here is thinking that your only competitors are those creating the same products or service as you, when in reality it goes far beyond that. 
Indirect competitors, often operating in different sectors or catering to different customer needs, offer unique insights and opportunities that can fuel innovation, growth, and long-term success in your PR. 
So what kind of indirect competitors are there? When should you be watching them? 
Same strategy, different products 
Particularly in PR, it's important to look at competitors beyond your products and services. What are some of your core values or engagement tactics? Who are you competing with in this arena? 
For example, outdoor clothing brand Patagonia and automotive clean energy company Tesla function in totally different industries — but both of their customer consumer strategies revolve around environmental sustainability. 
Therefore, they would be considered aspirational competitors because they share this same value. Let's say they are both aiming to enhance sustainability messaging in their media coverage. By monitoring each other (and other brands with similar values), they are able to see how the conversation is evolving, what the benchmark is and build out a target media list based on publications their competitors have been featured in for sustainability reasons. 
Same needs, different brands 
Have you considered how your customer needs may align with totally different brands? This is also an opportunity to branch out your competitor analysis.
For example, both Apple and Peloton provide leisure and entertainment to customers — while otherwise being totally different services. Hypothetically, say both brands released products around the holiday period. Given that entertainment is a hot topic during the season, this would be an ideal opportunity to get a holistic view of who and how brands are mentioned in the wider media discussion.
Expanding partnerships 
Competitor analysis doesn't always have to be – well – competitive. Indirect competitors can make valuable partnerships. Building strategic alliances with brands that somewhat align to yours can open doors to complementary resources, technologies and established media awareness that would otherwise be out of reach.
Alternatively, you could also monitor who your competitors are already partnering with and how this has landed in the media. Are there any brands or industries you hadn't thought of before that are proving to be successful?
Situational competitors 
Sometimes your competitors change because of an external factor, such as a crisis. 
Over the past month, Canadian grocery store Loblaws and Dollarama, the country's most-established dollar store, went viral following a Reddit post about the significant cost difference for the same items at both stores. The story made national headlines, with comments from CTV news on how they're 'not direct competitors' historically but drastic inflation has put them in a competitive position.
If, for example, Loblaws are trying to promote value-for-money messaging in response to the Canadian cost of living crisis – this would now make Dollarama one of their biggest competitors in this area.
Brand personalities 
If you're trying to promote the media presence of a key figure or spokesperson in your company, how would you like them to be portrayed? How do these aspirations line up with other prominent figures in the media that aren't in your industry? 
For example, a charity that teaches children how to read aims for their founder to be seen as the go-to speaker on the future of education. There could easily be competitive voices from universities, local governments, etc. – making them indirect competitors. 
Consider your goals 
Gauging your indirect competitors is easy when you know what your media awareness goals are. Consider what aspect of the brand, product, service or spokesperson you would like to promote and how this is being successfully executed by other industries. 
If you're unsure what to promote, conduct a media analysis to see how you've performed so far and identify areas of improvement. If you're lacking in awareness around one of your core values, turning to indirect competitors you to get a bigger picture of where you line up and generate  ideas for your next possible move.
If you haven't secured much earned media yet, write a set of key messages – a short list of positions you want your brand to be perceived by target audiences. Once you identify core aspects of these messages, such as values or personality traits, monitor how indirect competitors are being discussed in relation to these areas.
Short on time and need answers fast? Let our team of insights experts do the work for you. Vuelio's Insights team provides media strategy planning reports that help you identify competitors and learn from their media coverage. Get in touch to find out more. 
https://www.vuelio.com/uk/wp-content/uploads/2023/09/indirect-competitors-1.png
430
760
Hollie Parry
https://www.vuelio.com/uk/wp-content/uploads/2023/09/vuelio-logo-200px.png
Hollie Parry
2023-09-25 16:29:47
2023-09-25 16:29:47
Why you should consider indirect competitors