Five Things: Arkady Babcenko, WWW, Madeley vs Williamson, Evening Standard and Roseanne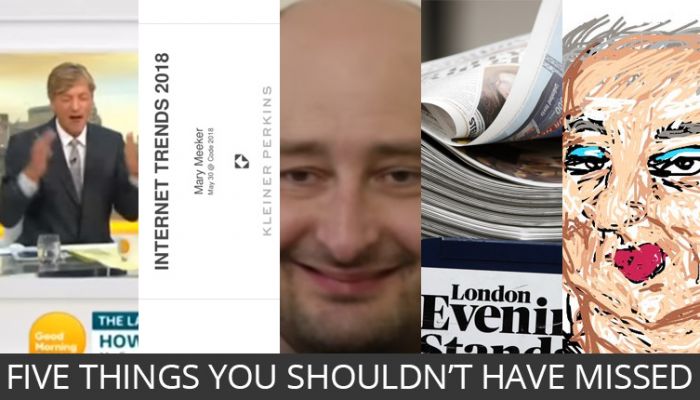 This week's Five Things includes the journalist who did(n't) die, the world wide web, Madeley vs Williamson, accusations against the Evening Standard and the end of Roseanne.
1. Arkady Babchenko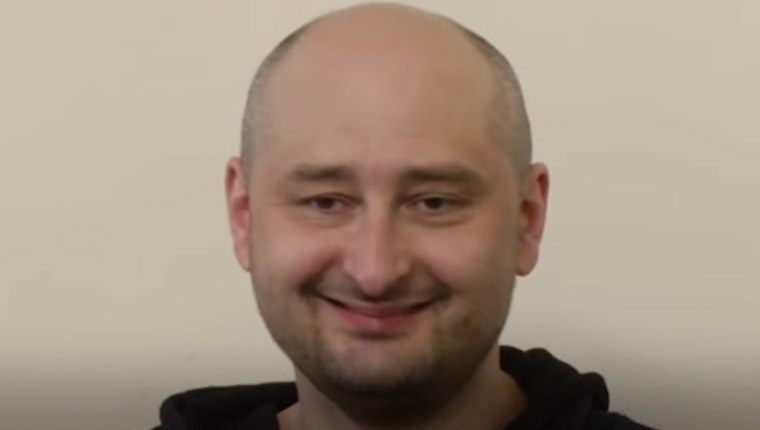 Arkady Babchenko is the Russian dissident journalist based in Kiev, who was in the news on Tuesday following his 'assassination'. Less than 24 hours later, Babchenko made a shock appearance on a live TV press conference, to reveal the whole 'murder' had been a ruse to 'foil a Russian assassination plot'. He was particularly apologetic to his wife, who was not in on the ploy and had believed he was dead after finding his bloodied body.
The cold war antics have jarred with modern day practices and Ukraine has been widely condemned for its part in spreading 'fake news'. Harlem Desir, a representative from the Organization for Security and Co-operation in Europe, said: 'I deplore the decision to spread false information on the life of a journalist. It is the duty of the state to provide correct information to the public.'
Christophe Deloire, head of Reporters Without Borders, said: 'Reporters Without Borders expresses its sharp indignation on learning of the Ukrainian secret service's manipulation carried out as part of an information war'.
The good news is that Babchenko is still alive, Ukraine are claiming a victory having made an arrest and the journalist will now live under the country's protection. The bad news is the continuing spread of misinformation has never been perceived as so damaging to society and this has only made that situation worse.
2. Half the world's online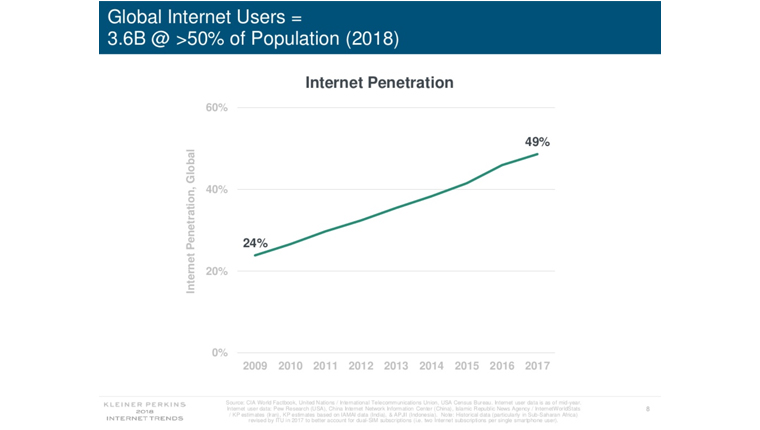 Mary Meeker, partner at Kleiner Perkins Caufield & Byers has released her annual report of internet trends. The presentation, made at the Recode conference, covers a vast array of internet-related stats from smartphone prices (down on average), to the importance of immigration to US tech companies. There are 294 slides to the presentation, but one of the biggest stats is that there are now more than 3.6bn internet users; for the first time ever, over half the world's population is now online. Meeker noted that this may be a problem for internet service companies – 'growth is harder to find after hitting 50% market penetration' – but the graph is still showing a steady rise, with no signs of the ominous plateau.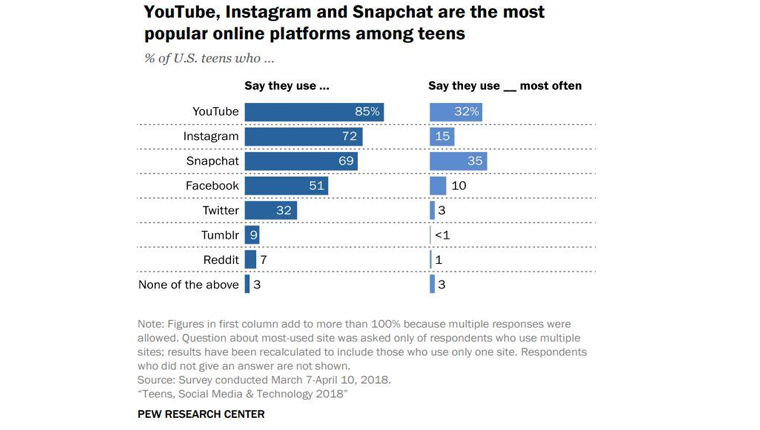 And what are all these people doing online? Well, if it's in the US and they're a teenager, they're probably on YouTube. A new survey from the Pew Research Center suggests 85% of teens use YouTube, whereas only 51% use Facebook. This huge decline in Facebook use (down from 71% in 2015), will be painful for the company although it is offset by the rise in popularity of Facebook-owned Instagram, which is used by 72% of teens, up from 52% in 2015.
The biggest problem for Facebook is probably the rise of Snapchat: it is now used by 69% of teens (up from 41% in 2015), and, perhaps more significantly, 35% of teens say they use Snapchat most often (compared with just 10% who use Facebook most often).
3. Gavin Williamson is shut up and sent away
Richard Madeley was applauded this week for getting fed up with Gavin Williamson, defence secretary, for not answering his question. Madeley, who was pressing Williamson on his 'Russia should go away, it should shut up' remarks, eventually cut Williamson off as the latter made no attempt to acknowledge the question. The next day, Madeley wrote a piece for The Guardian, 'Cutting short Gavin Williamson was the most popular thing I've ever done', which is hard to argue with.
Check out the full exchange below, and watch to the end for the elephant's comic timing.
4. London Evening Standard accused of selling editorial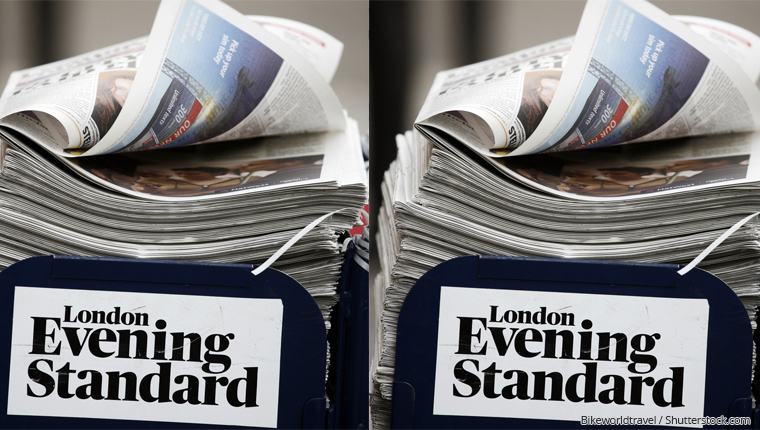 The Evening Standard has been accused by Open Democracy of selling positive editorial to a range of companies including Google and Uber. It is allegedly part of the Evening Standard's London 2020 project, a means to bring in more money via sponsored content and events. Open Democracy says the project has gone one step further and is offering, '"favourable" news coverage of the firms involved, with readers unable to differentiate between "news" that is paid-for and other commercially-branded content.'
It also quotes an unnamed senior Starbucks executive who said: 'Buying positive news coverage is PR death…something you might do in Saudi Arabia, but not here. This wasn't right for us. We do engage in advertorial but that's just marketing. We don't need to buy our reputation.'
If true, this would seriously undermine the Evening Standard's journalists' authority and respectability.
The Evening Standard has denied the story. In a statement to The Drum, Jon O'Donnell, managing director at ESI commercial, said the idea ES was 'selling news' was 'grossly inaccurate and a wildly misunderstood interpretation of the London 2020 project.'
He continued: 'This will, as with all commercial content, be clearly identifiable as such. Under no circumstances have these clients been guaranteed news coverage for their own ends, nor would they ever be. Properly signposted commercial content within an editorial product is an accepted part of the news industry and is nothing new for publishers.'
Few publishers have run with the story and it seems like there's little real evidence it's true. Though eagle eyed readers will, of course, now be checking every Uber and Google story in the Evening Standard over the next few weeks to see if they're fairly, or unfairly, praised.
5. Goodbye Roseanne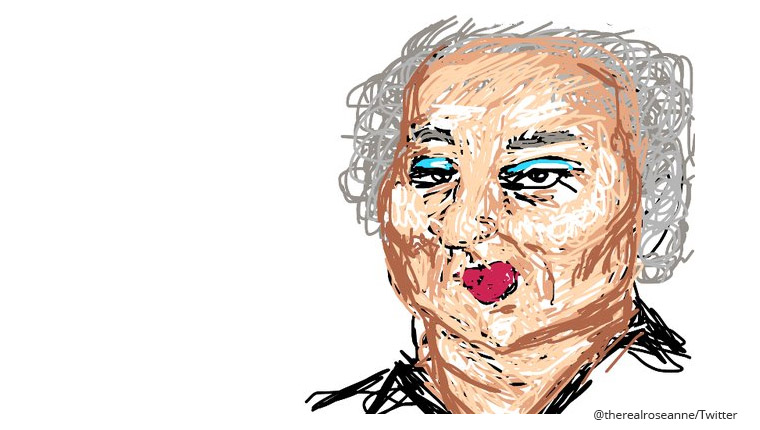 Roseanne Barr hit the news this week after a racist tweet, which she then seemed to defend, led to her hit sitcom 'Roseanne' to be cancelled. The star had made a racist comment about Valerie Jarrett, former advisor to Obama. In a victory for decisive crisis comms, ABC, the channel on which Roseanne is broadcast, announced it would not renew a second series as the tweet was 'repugnant and inconsistent with our values'.
Roseanne, who blamed the racism on sleeping pills (no, really), begged for her job back, both on and off Twitter, but the decision stands. In her defence, the White House accused the entertainment industry of 'hypocrisy', suggesting 'liberal TV stars' suffered no consequences for saying 'the most horrible things' about President Trump. Roseanne is a high-profile Trump supporter and her character on the show also supported Trump.
Unfortunately, suggestions that the show could continue with a replacement for Roseanne are unfounded.
The obvious solution here is Christopher Plummer #Roseanne pic.twitter.com/xKZ774DLZ0

— Joe DeAngelo (@jdeangeloedit) May 29, 2018
Something we've missed? Let us know on Twitter. 
https://www.vuelio.com/uk/wp-content/uploads/2018/06/Five-things-1-June-.jpg
430
760
Jake O'Neill
https://www.vuelio.com/uk/wp-content/uploads/2019/09/vuelio-logo.png
Jake O'Neill
2018-06-01 14:11:01
2018-06-01 14:11:01
Five Things: Arkady Babcenko, WWW, Madeley vs Williamson, Evening Standard and Roseanne