Interview with top tech blog Mighty Gadget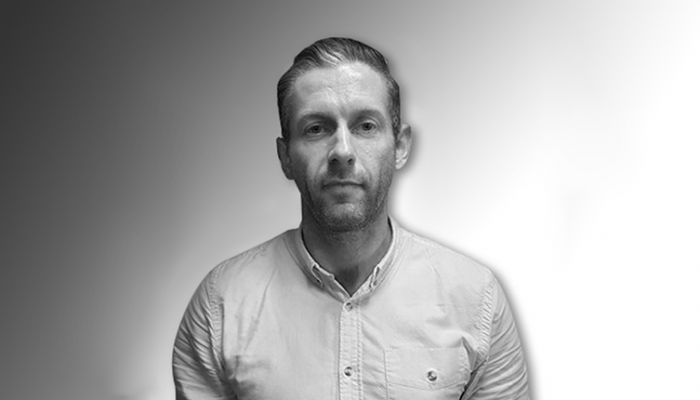 James Smythe is the man behind the independent tech blog, Mighty Gadget. Recently named in the Top 10 UK Tech Blogs, Mighty Gadget covers everything from TVs to phones and holds exclusive competitions for top tech prizes. We spoke to James about the latest trends in tech, his favourite gadgets and working with excellent PR agencies.
What makes your blog unique?
Mighty Gadget is an independent blog, probably 80%+ of the content is mine. I cover all aspects of tech, but due to being limited to just one writer I tend to cover things that interest me personally. I love the normal stuff like mobile and audio visual, but I also cover as much fitness related technology as possible. I love gadgets that can track all my fitness and health stats!
What's the best gadget/tech you own?
There are too many to choose from! My current favourite is my Ring doorbell; I get so many review samples delivered and picked up it is very frustrating when I miss the door, so this has helped loads. Apart from that, from a pure use perspective it's my main PC, I spend all day doing my work on it and I am also a keen PC gamer.
What trends should we expect to see in tech in the near future?
Home Automation appears to be going mainstream now thanks to Alexa and Hue. So, I think we will see these devices becoming commonplace within the home.
From a fitness perspective, I think there is a good chance that Android Wear devices will start to eat into the traditional sports watch market. You already have Garmin, Fitbit, and Suunto integrating smartwatch type features into their watches. Current Android watches have okay fitness tracking, but it is nowhere near the level of Garmin, so I wouldn't be surprised if we see an Android OS watch in the next year or so that is much more focused on sports with options to pair with all the sensors many athletes use.
Which tech companies are the giants of the future?
I can't think of any specific company but EVs and automated vehicles appear to be the next big tech revolution that is well underway and we all know the names involved in that industry. Beyond that, I may be biased due to my interest in health, but I think the longevity industry will take off in the next few years. We have already seen a growing trend of people being more conscious about their health; the supplements industry is worth $37 billion-a-year in the US, so I think the next logical step is the trend towards prolonging your life as much as possible. There are already quite a few companies that claim to be able to lengthen telomeres, which are a key component in ageing.
What phone do you have?
Huawei Mate 10 – it is not the latest and greatest, but the camera is superb, and the battery lasts all day, so it is perfect for working on the go.
What's the best tech invention EVER?
So much to choose from! I would say the Internet; it's an obvious choice but it's a technological revolution that has affected everyone in such a large way.
How do you like to work with PRs?
They can be frustrating at times, but I appreciate it is difficult dealing with hundreds of bloggers all pestering you for review samples or event details. I wouldn't be able to cover as much content as I do without their help.
What's the best campaign/collaboration you've worked on?
I have worked with Acer multiple times over the years at first with Otto Comms & PR, and now with Agent 42. They have always been great to deal with, responsive to all emails, easy deliveries and pickup and well-organised events. This year I had a great time with Qualcomm at MWC which was organised by Hotwire Global; it was a great event, all the PR team that looked after us made things run smoothly with a laid-back schedule that allowed us to explore MWC in our own time.
What one thing should PRs know about you?
I live in Blackpool! So, unless you are paying for the train journey, it is unlikely I will be able to attend a press event. It isn't the best place to live when you are a tech blogger!
What other blogs do you read?
I sometimes stalk rival blogs such as Gadgety News to see if they are reviewing anything I might be able to blag. I am a fan of DC Rainmaker, the same as everyone in the fitness industry; he offers an unrivalled level of detail in his fitness tech reviews. Automated Home is great for home automation stuff. Then OC3D and bit-tech for PC-related news.
James Smythe and Mighty Gadget are both listed on the Vuelio Influencer Database along with thousands of other bloggers, vloggers, journalists and opportunities.
https://www.vuelio.com/uk/wp-content/uploads/2018/06/James-Smythe.jpg
430
760
Merryn Williams
https://www.vuelio.com/uk/wp-content/uploads/2023/09/vuelio-logo-200px.png
Merryn Williams
2018-06-01 10:30:33
2018-06-01 10:47:33
Interview with top tech blog Mighty Gadget