Five Things: BBC Pay, Facebook's fine, Sky bids, Twitter purge an Build-A-Bear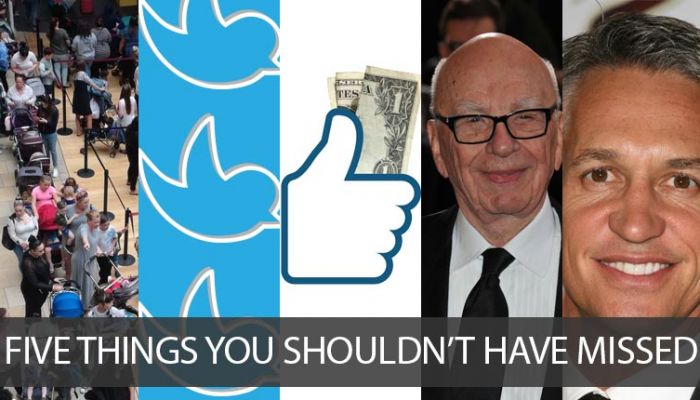 This week's Five Things You Shouldn't Have Missed includes BBC star pay, Facebook's fine, the billion-pound tussle for Sky, the Twitter-follower purge and the Build-A-Bear promotion.
1. BBC salaries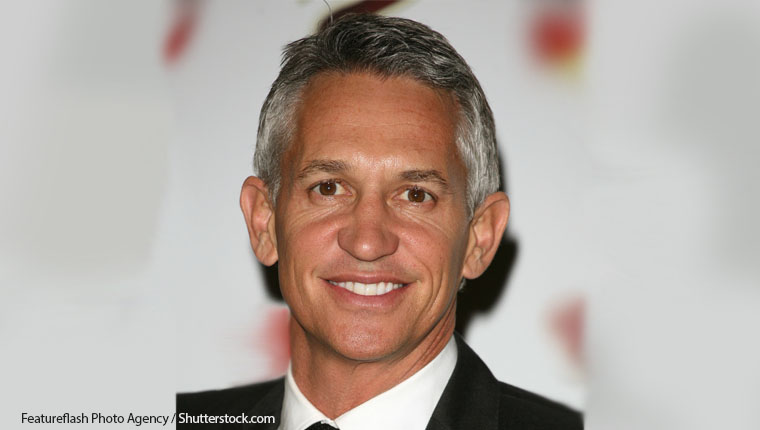 The BBC has released its annual list of star salaries, which is once again topped by white men. The top 12 on the list, all earning at least £400K, are now led by Gary Lineker who earns between £1.75m and £1.76m. Last year's number one, Chris Evans, has seen his salary fall by nearly £600K as he longer presents Top Gear.
Claudia Winkleman is still the top woman, earning between £370,000 and £379,999. While a number of male presenters have seen their pay fall, including Graham Norton, Jeremy Vine and John Humphreys, Winkleman has fallen from 8th to 13th on the list due to the production arm, BBC Studios, being reclassified as a commercial entity. BBC Studios is responsible for most of the BBC's entertainment, factual and drama programmes and doesn't have to declare star pay.
There's also an obvious lack of ethnic diversity on the list, though the BBC says the number of BAME stars is rising.
Director general Tony Hall said the BBC was 'making progress' but that 'these things take time. Jane Garvey, who is one of eight women to join the list, said: 'There needs to be a proper conversation about why in 2018 we are still fighting the same old battle on equal pay and why the work of women just isn't valued in the same way as the work of men.'
2. Facebook's fine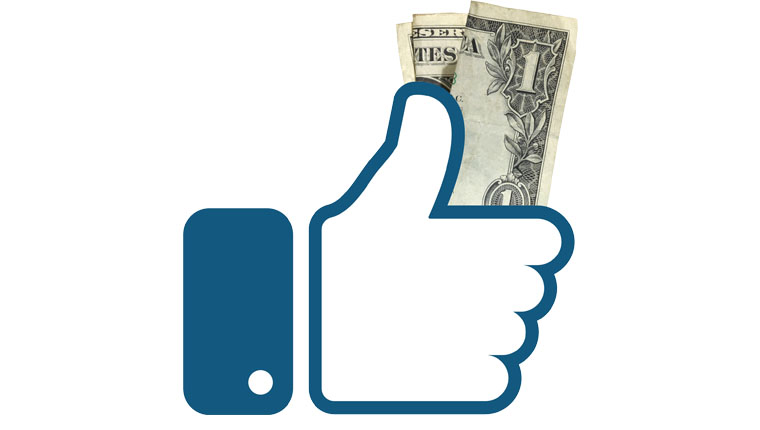 Facebook has been fined £500,000 for data breaches in the Cambridge Analytica scandal. This is the maximum allowable fine from the ICO, as the offences were committed before the GDPR came into force; if it had been after 25 May, the fine could have been billions. The fine is for two breaches of the Data Protection Act – Facebook failed to safeguard its users' information and it failed to be transparent about how data was harvested by others.
Elizabeth Denham, the information commissioner, said: 'Fines and prosecutions punish the bad actors, but my real goal is to effect change and restore trust and confidence in our democratic system.'
As reported by The Guardian, Facebook takes £500,000 in revenue every five and a half minutes.
3. The Sky's the limit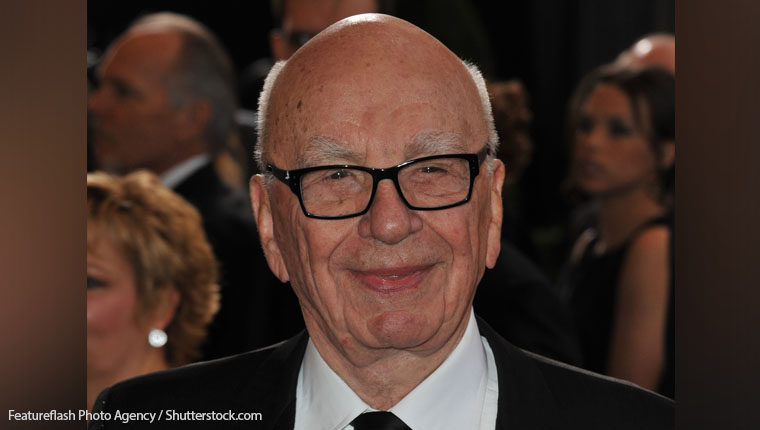 Murdoch and Comcast both upped the stakes for the Sky takeover this week. Murdoch revised his offer for the remaining portion of Sky he doesn't already own, bidding £24.5bn. This was approved by Sky's independent committee, which recommended the deal to shareholders. However, just hours after Murdoch's bid, Comcast increased their offer to £26bn – this was then approved by Sky's independent committee who have recommended it to shareholders ahead of Murdoch's bid.
In addition to all the bidding, the UK Government has given Murdoch clearance to take over Sky, removing a hurdle that has been in place for some 19 months. The announcement was made by new Culture Secretary, Jeremy Wright, who said he was just confirming undertakings his predecessor Matt Hancock had put in place.
If Murdoch wishes to continue his takeover of Sky, it is now only price that stands in his way.
4. Twitter purge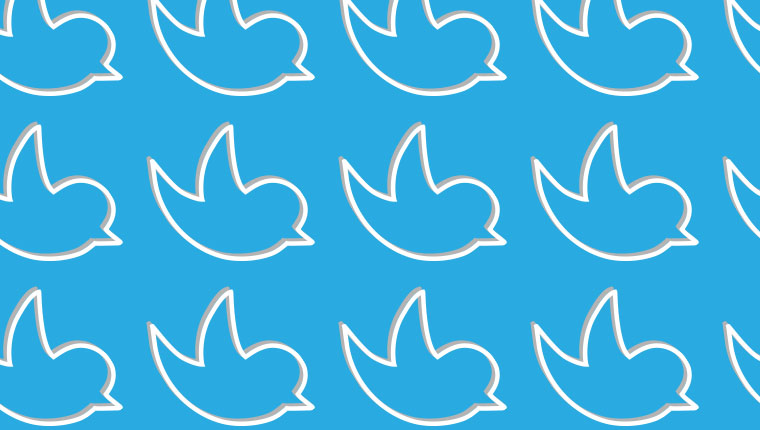 Twitter has made changes to users' follower counts, with 'locked accounts' no longer counting towards your follower numbers.
Twitter locks accounts when it detects changes in account behaviour – for example, tweeting a large volume of unsolicited replies or mentions, tweeting misleading links, or having large number of users block the account. Once Twitter locks an account, it emails the original user who can easily unlock it by following a few simple steps. There is some debate about how many of these locked accounts represent 'fake' accounts and how much are just old or abandoned accounts.
Locked accounts were already unable to tweet, retweet or like posts but until now they still showed in follower numbers. Since the purge, several high-profile accounts lost millions of followers, including Obama (down about three million), Rihanna (down over two million) and Trump (down by about 340,000).
The Kardashian/Jenner clan all lost a vast number of followers, though this doesn't seem to have affected Kylie Jenner's chances of becoming the world's youngest 'self-made' billionaire.
Even Twitter itself lost 7.7million from its official @Twitter account.
The purge is an ongoing process; when Twitter is finished it expects to have removed about 6% of total follower counts. While this may bruise some egos, it will increase the transparency of individuals' 'influence' on Twitter – an issue every platform is currently trying to tackle.
5. Build-A-Bear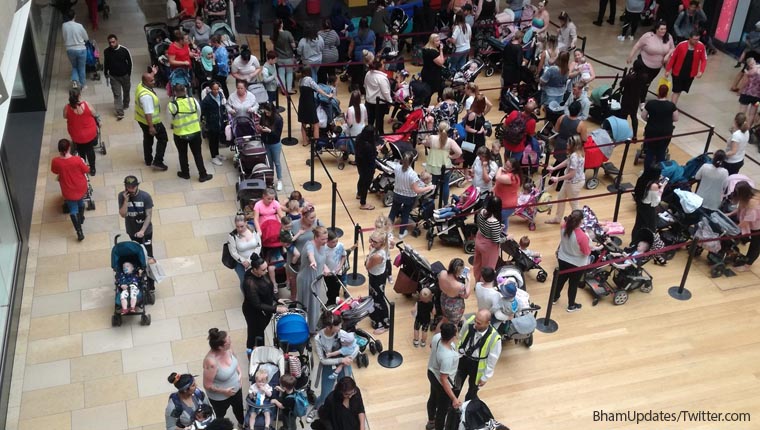 Wimbledon, Ed Sheeran, Nigeria's World Cup kit at Nike and now Build-A-Bear. What do they have in common? Unprecedented demand.
This week, the make-your-own-stuffed-teddy-bear shop held a promotion: 'Pay your age'. The idea is simple, bears that cost between £12 and £50 would, for one day only, be available to anyone for the price of their age. Unfortunately, it seems like Build-A-Bear underestimated its own popularity with queues stretching miles – actually miles – as parents attempted to take advantage of the offer.
One customer told the BBC she queued from 09:10 until 12:40 to get into the shop and then spent another two hours in store due to 'stuffing counter queues'. Police and security across the country struggled to control the crowds, with images of queues snaking around shopping centres, a common sight on Twitter.
Build-A-Bear eventually abandoned the promotion, and gave out vouchers to its members who were affected. Incidentally, members are already entitled to the promotion if their child is under 14 and it is their birth month, so needn't have queued in the first place.
Did we miss something? Let us know on Twitter @Vuelio.
https://www.vuelio.com/uk/wp-content/uploads/2018/07/Five-Things-13-July.jpg
430
760
Jake O'Neill
https://www.vuelio.com/uk/wp-content/uploads/2019/09/vuelio-logo.png
Jake O'Neill
2018-07-13 14:32:04
2018-07-13 14:32:04
Five Things: BBC Pay, Facebook's fine, Sky bids, Twitter purge an Build-A-Bear