Five Things You Shouldn't Have Missed – 8 December 2017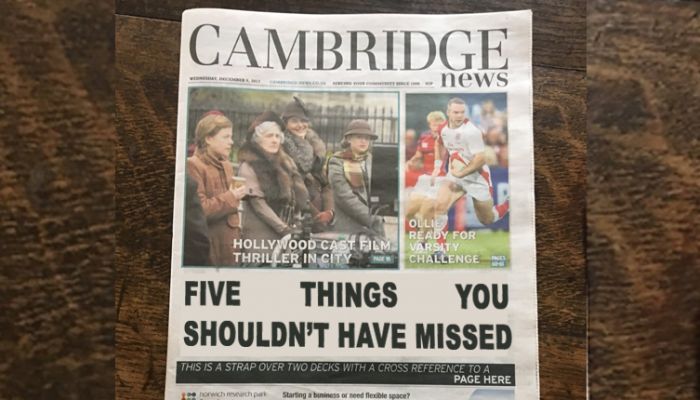 THIS IS THE DESCRIPTION OF FIVE THINGS YOU SHOULDN'T HAVE MISSED FOR 8 DECEMBER.
1. 100PT SPLASH HEADING HERE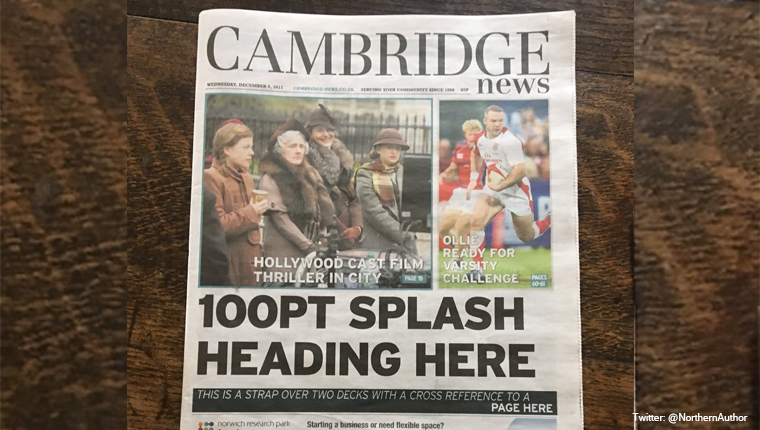 Cambridge News accidentally published editorial instructions on its front cover this week, rather than an actual story. In what must be the ultimate proofing AND printing error, its headline read '100PT SPLASH HEADING HERE', followed by 'THIS IS A STRAP OVER TWO DECKS WITH A CROSS REFERENCE TO A PAGE HERE'. The paper's editor-in-chief, David Bartlett, has apologised and said it's unclear how it happened, but also blamed 'a technical problem'.  It is very unusual for such a mistake to be missed in editorial proofing, final checks and checks at the printers, which makes the mistake all the more remarkable.
2. Time Person of the Year 2017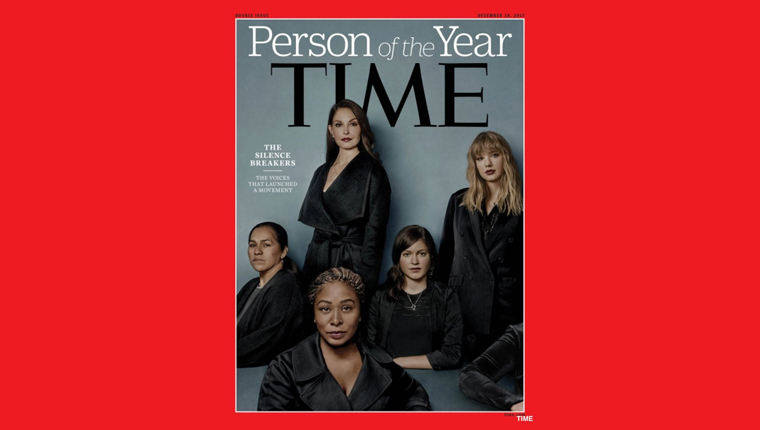 Time has named 'The Silence Breakers' as this year's 'Person' of the Year. This group of people includes actress Ashely Judd, activist (and founder of the Me Too movement) Tarana Burke, and singer Taylor Swift. It heralds those that have spoken up about sexual harassment and assault, noting that this group of people has made it clear that such predatory behaviour can happen at any level of society and make victims of anyone. The light they've shone onto the issues has made it easier for others to come forward to talk about their own circumstances and experiences.
Twitter enjoyed the fact President Trump, who a couple of weeks back claimed he had been asked to be Time Person of the Year (in a tweet that quickly became a meme), was included by association – some of his accusers were part of The Silence Breakers.
To be fair, Donald Trump did, in a way, make it into Time's #PersonOfTheYear issue after all… As one of the accused.

Congrats to The Silence Breakers #MeToo

— Brian Krassenstein? (@krassenstein) December 6, 2017
3. Most tweeted tweets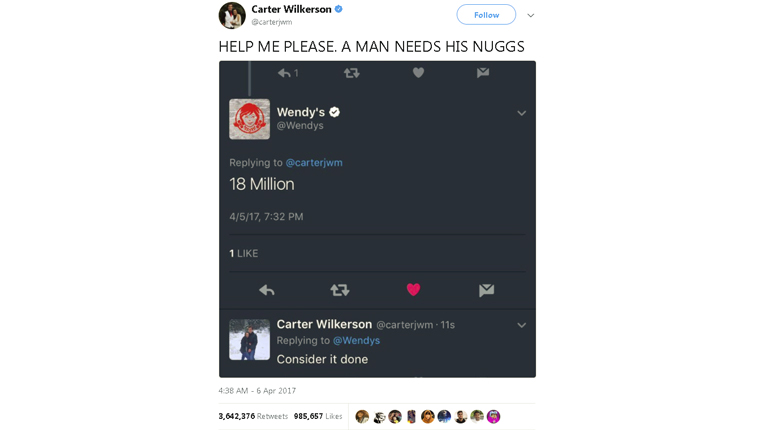 Twitter has released the most popular tweets on the platform for 2017, measured by retweets. While Carter needing his nuggs took the top spot (and is the most retweeted tweet of all time), it is Barack Obama who has attracted the headlines for having three tweets on the list, while President Trump managed none. Ouch. Though once again, The Donald got onto the list by association – he was called a bum by LeBron James:
U bum @StephenCurry30 already said he ain't going! So therefore ain't no invite. Going to White House was a great honor until you showed up!

— LeBron James (@KingJames) September 23, 2017
4. Top YouTubers
Another social media ranking of 2017, Forbes announced the highest-earning YouTube stars of the year. Taking top spot is DanTDM, who last year didn't even feature. Making a reported £12.3m this year, Dan Middleton makes gaming videos that have been watched billions of times. The full list also includes controversial star PewDiePie – who still holds the record for most subscribers – and six-year old Ryan, who opens and reviews toys. Ryan made £8.2m this year, and again: he's six.
The total wealth of the top 10 is up 80% from 2016 as influencers cement themselves in marketers' budgets. Only four of last year's top 10 are on the list, highlighting the constant state of flux vlogging finds itself in, and the hard (and constant) works that's needed to remain at the top.
There's no place for UK giants Zoella or Alfie Deyes, who both post less frequently but do have a solid reputation for 'influence'. Lifestyle in general is underrepresented in favour of gamers and 'comedians', suggesting the future areas that are likely to be biggest.
Though perhaps not TGFbro – the jackass-style channel which made headlines this week after one of them cemented his head inside a microwave. Watch the full excrutiating video here:

5. The best restaurant in London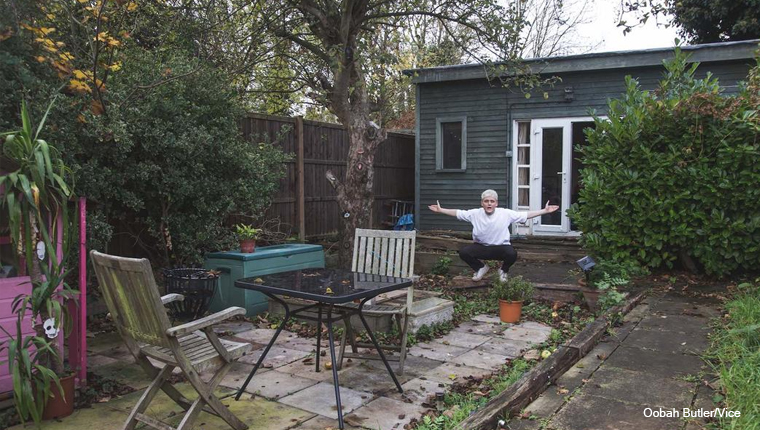 The Shed At Dulwich – you've heard of it, right? London's hottest restaurant, so exclusive that it seems almost impossible that anyone manages to eat there?
In what's quite possibly the biggest PR stunt of the year, a Vice journalist – Oobah Butler – created a fake restaurant, fake food and encouraged his friends and family to leave fake reviews. Having previously taken freelance work writing fraudulent reviews for restaurants (for $13 a time), Oobah thought he could game the whole system and make success based on nothing. And he was right.
After months of rising through the rankings, The Shed At Dulwich eventually climbed to the top spot as number one restaurant in London – despite not existing. Throughout his time in the TripAdvisor rankings (his restaurant has now been removed), Oobah received dozens of booking requests, as well as unsolicited job applications from kitchen staff and free samples from suppliers.
Commenting on the story, TripAdvisor said:
'Generally, the only people who create fake restaurant listings are journalists in misguided attempts to test us. As there is no incentive for anyone in the real world to create a fake restaurant it is not a problem we experience with our regular community – therefore this 'test' is not a real world example.'
Oobah thinks this explanation is 'fair enough', but serious questions should be raised about online review culture in the wake of The Shed At Dulwich.
Sneaky number 6. Brexit Deal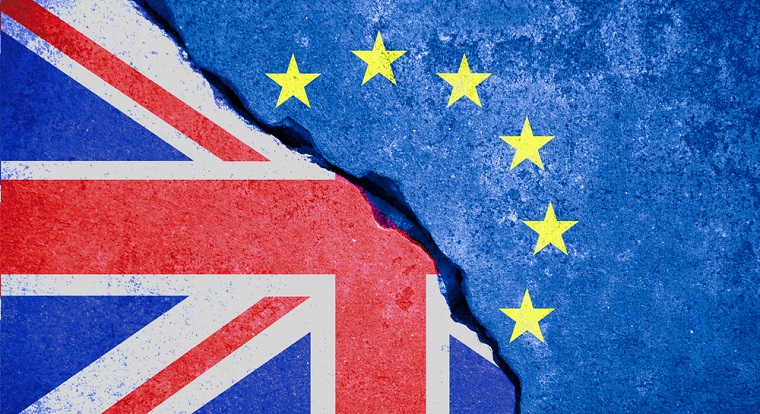 The UK has reached a breakthrough deal on the terms of its exit from the EU. It has been agreed that there will be no hard border between Northern Ireland and the Republic, that EU citizens have the right to remain in the UK and that there will be a divorce bill. Theresa May and President of the European Commission Jean-Claude Juncker met in Brussels this morning to sign off a progress report that will allow discussions to move onto the second phase.
https://www.vuelio.com/uk/wp-content/uploads/2017/12/8-December.jpg
430
760
Jake O'Neill
https://www.vuelio.com/uk/wp-content/uploads/2023/09/vuelio-logo-200px.png
Jake O'Neill
2017-12-08 11:56:35
2017-12-08 11:56:35
Five Things You Shouldn't Have Missed – 8 December 2017