Foodie blogger spotlight: Dannii Martin, Hungry Healthy Happy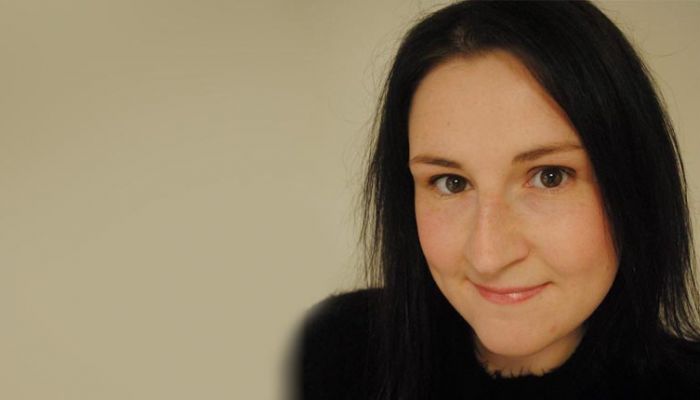 Hungry Healthy Happy was created in 2011 by Dannii Martin as a place to share delicious and healthy recipes as she embarked on her weight loss journey. Recently ranked as the number one food blog (once again), Hungry Healthy Happy is also a top recipe book alongside an expanding library of books by Dannii.
We caught up with Dannii to find out about the growth of food blogging, the joy of avocado and how she likes to work with brands.
How do you describe what you do to other people?
I create recipes that show healthy food doesn't have to boring and how to sneak in extra veg, then share those recipes on the internet. I also write books.
How does social media feed into your blog – are any channels more important?
Social media makes me feel connected to our audience. It's a great way to communicate with them, hear what they like and want to see more of, and get feedback. We use it as a way to show the behind-the-scenes of the blog too. Instagram stories are our favourite, as there is a great community there.
What's your favourite ingredient and why?
Avocado! I have a bit of a reputation for being avocado obsessed. But in terms of an ingredient to make recipes with, then maybe Greek yoghurt. It's such a great healthier substitute in creamy sauces.
Can you tell the difference between a food fad and a genuine culture shift?
Yes, and I think there has been a massive culture shift recently. Everyone has left 'clean eating' behind and there is much more interest and focus on a healthy balanced diet without cutting anything out and we love that.
What's the best course in a meal?
The main course. It's the main for a reason.
Food & Drink was revealed as a supersector in the UK Bloggers Survey – how do you feel it fits in to the broader blogosphere?
The food and drink blogger category is huge now and pretty over saturated. Anyone that can cook and write can set up a food blog and that's definitely not a bad thing. But very few people stand out. You have to be offering something other people aren't.
The survey revealed that bloggers post less frequently, is that your experience?
Yes, because SO much more work goes in to a blog post now. SEO is (or should be) the main focus of a blogger now and gone are the days of being able to write and publish a blog post in 30 minutes. It takes a day or two to create one post now – to create professional quality photos, edit, write and then all the keyword research that goes alongside it. We try to post twice a week and then really dedicate time to each post – it's only fair to the brands we work with to.
Do you accept PR press releases?
Yes, however it would be helpful if they also said what they were looking for. Like, do they want to collaborate or are they just looking for free advertising?
How do you choose which PRs and brands to work with?
The brand has to be a good fit for our audience – that is the most important thing for us. Our readers trust us and trust that the products we promote are only things we really believe in and would use ourselves. We have some great relationships with PRs that we have worked with many times over the past few years, which is great because they know how we work and we know what they are looking for.
What are the best collaborations you've worked on?
I don't think it would be fair to single out one brand, but the best collaborations for us is when there is a clear brief from the beginning. So, there is not going backwards and forwards with drafts and re-dos for weeks because the brief has changed. We appreciate that sometimes things do change but making it as clear as can be from the start helps.
Also, it helps to know if brands want licensing from the beginning, rather than that being sprung on us after the post has gone live and we have to change the fee.
Ultimately, the best collaborations are ones that are a little bit different too. That allows us to have some creative freedom to do something we know will be popular with our readers.
What other blogs do you read?
I read a lot of American blogs, because blogging over there is way ahead of the UK in terms of brand collaborations and professionalism. Don't get me wrong, there are some amazing UK blogs, but there are a lot of inspiring US blogs like Pinch of Yum and Half Baked Harvest.
https://www.vuelio.com/uk/wp-content/uploads/2019/04/Dannii-Martin-HHH.jpg
430
760
Holly Hodges
https://www.vuelio.com/uk/wp-content/uploads/2019/09/vuelio-logo.png
Holly Hodges
2019-04-11 14:44:06
2019-04-11 14:44:06
Foodie blogger spotlight: Dannii Martin, Hungry Healthy Happy