Gardening Blogger Spotlight: Alison Levey, The Blackberry Garden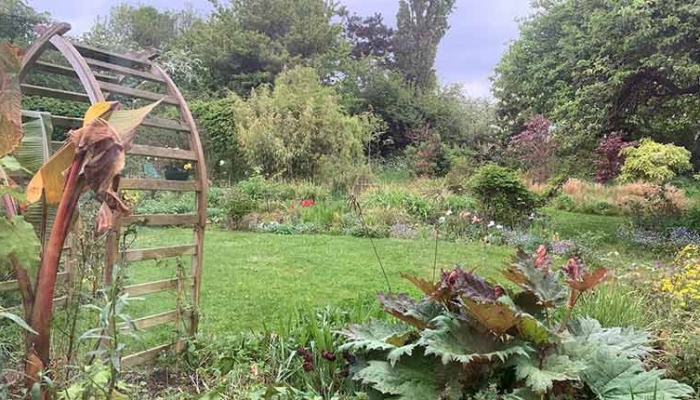 'What I enjoy most is writing about things in my garden that make me happy' – if you're lucky enough to have a garden to go to when you need some space, find out how to fill it with things that make you happy with The Blackberry Garden's Alison Levey.
Grab a good pair of secateurs and read on for Alison's gardening inspirations and some small things you can do at home to add colour to your own outside space – 'I think, at the moment, we need the joy that colour can bring'.
How did you originally get started with writing about gardening?
I have always enjoyed writing, from when I was very young. I started writing my blog nine years ago as I was starting to really develop the garden where I live now and also reading a lot of blogs through social media. One thing led to another…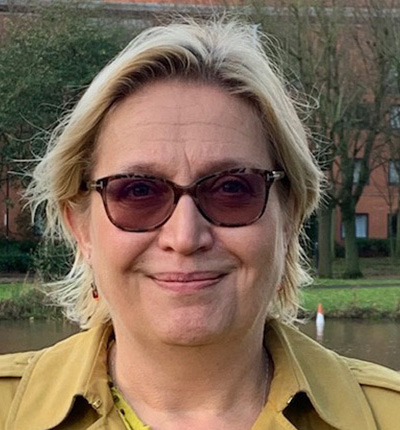 What's your favourite thing to post about and why?
I only ever write about things I enjoy, but probably what I enjoy most is writing about things in my garden that make me happy.
Have you had to change your approach to blogging during the COVID-19 crisis?
No not really, though of course I am not attending any shows or visiting any gardens for the foreseeable future. I am talking about the COVID-19 crisis and the impact it has had on my gardening and on me, but otherwise it is important to keep on keeping on.
What are some small things people can do to change up their gardens/balcony planters/windowsill flowers while on lockdown?
I would say add colour. This could be as simple as a flowering house plant or sowing some nasturtium seeds. I think, at the moment, we need colour and the joy that it can bring.
For those just getting into gardening, which essential tools do they need for their kit?
A pair of good secateurs and a trowel are essential. I also use a Japanese weeding knife called a hori-hori which is one of the best multipurpose tools I have ever had. Add a watering can, spade and wheelbarrow and then you can do most things.
Most beautiful outside space/garden you've ever seen?
That is a very difficult one. My favourite outside space is the Gwyllt at Portmeirion. The most beautiful garden is too close to call. I am incredibly fond of Ulting Wick in Essex, Coton Manor in Northamptonshire and Great Dixter in East Sussex.
What are your thoughts on garden gnomes – cute, or creepy?
I like a good gnome.
How do you collaborate with brands and which kind of brands do you really like working with?
I have a good working relationship with several brands. I have a very positive approach to the work I do and so brands that provide good service and high-quality products are a natural fit for me.
For PRs looking to work with you and your blog/website, how would you prefer they approach you and with what kind of content?
Email is usually best and there is also a contact form on the blog. I enjoy visiting new places and garden shows. I also like reviewing garden related products and books. It does have to have some link to gardening, but I am not precious on how tenuous the link may be. I do not accept third party content as I write the content for my blog.
What other blogs do you check out regularly (whether gardening-related or not)?
I read quite a few blogs. Jack Wallington and The Cynical Gardener always have good content. I also dabble in dressmaking, so I read dressmaking blogs as well.
https://www.vuelio.com/uk/wp-content/uploads/2020/05/The-Blackberry-Garden.jpg
430
760
Holly Hodges
https://www.vuelio.com/uk/wp-content/uploads/2019/09/vuelio-logo.png
Holly Hodges
2020-05-28 11:12:33
2020-05-28 11:12:33
Gardening Blogger Spotlight: Alison Levey, The Blackberry Garden