Government support for charities is welcome to ensure they survive this crisis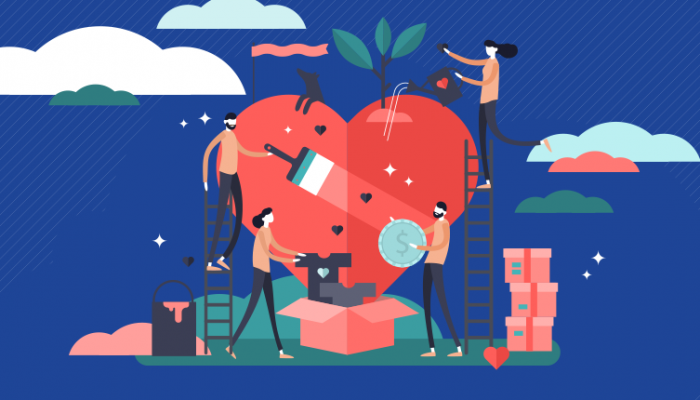 The Head of Media at the Charities Aid Foundation, Caroline Mallan, welcomes the additional Government support for charities announced last week by Chancellor Rishi Sunak.
At the Charities Aid Foundation (CAF), we were very pleased to see the Chancellor's package of assistance for charities announced just before the Easter break – it was a welcome first step for so many charities facing uncertain futures. Moreover, Mr Sunak's recognition in his remarks of the value of civil society – the charities, non-profits and advocacy organisations that speak for those who so often have no voice – set a gracious tone for those of us working to ensure that the charities that we rely on in our day to day lives are going to be there for the months and years to come.
We need them to survive not just because of the invaluable support they are providing on the frontlines of the battle against coronavirus, but also because when the day finally arrives when we emerge from this crisis, their mission will not have diminished.
At CAF, we have created an emergency fund for small charities, offering grants of up to £10,000 to help them survive the effects of the COVID-19 crisis. It is very telling that the fund had to pause accepting new applications after just one week when more than 5,000 organisations applied for help. Their requests totalled more than £37m, even though the initial fund was created with just £5m – a sum that we are hoping to grow thanks to the generosity of CAF's many donors.
The statistic that has always struck me out of our extensive research into charitable giving is one from a couple of years back, that found that three-quarters of all households in the UK had used a charity in some way in recent months, but three in 10 people did not even realise that they had done so. It is just one number, but for me it speaks to the inherent role that charities play in our lives.
If you have cycled on a canal tow path, you have used a charity. If you have visited a historic palace, you have used a charity. If you have attended a small theatre production, you have used a charity. If a loved one is ill and needs to go into hospice, you will be using a charity. If a loved one suffers from dementia and spends time in a day centre – vital to offering respite to primary care givers living with people with complex and emotionally taxing health issues – then chances are that service was provided by a charity.
Charities are everywhere, they clothe the poor, feed the needy and care for the vulnerable – both people and animals. They are the guardians of our natural world and for many, they are the only connection to the world outside their own homes.
Our work at CAF is to champion charities. I can honestly say that we have never been busier or more focused on the job we have ahead of us. Many of our private clients took hours, not days or weeks, to get in touch to ask us how they could help. Our charity clients have been candid and forthcoming in helping us tell the story of the need that exists out there. The businesses we work with have never been more engaged as they strive to help in any way they can. It is heartening during some difficult times to see the depth of generosity that exists and gratifying to be able to play a small part in telling their stories and helping charities to navigate these unprecedented, choppy waters.
Caroline Mallan is the Head of Media at the Charities Aid Foundation.
https://www.vuelio.com/uk/wp-content/uploads/2020/04/Charity.png
430
760
Sam Webber
https://www.vuelio.com/uk/wp-content/uploads/2019/09/vuelio-logo.png
Sam Webber
2020-04-15 12:57:38
2020-04-17 10:59:27
Government support for charities is welcome to ensure they survive this crisis