Green Fashion Blogger Spotlight: Besma Whayeb, Curiously Conscious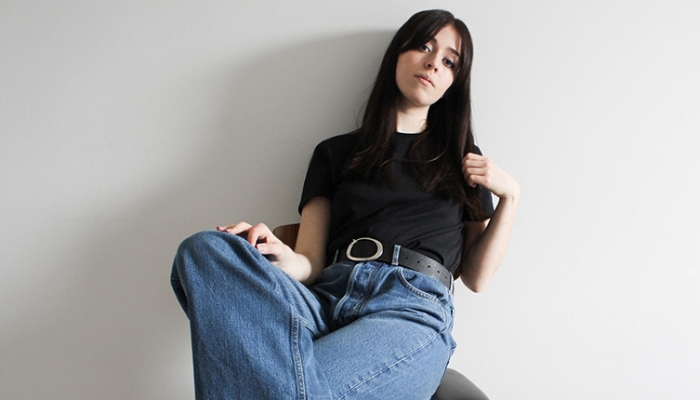 Sustainability is what fuels Besma Whayeb, who blogs about green issues and sustainable fashion at Curiously Conscious. If you're curious to know how to dump fast fashion in favour of cool second-hand and vintage finds, or some small changes you can start making to become a more sustainable citizen, read more from Besma below…
What initially drew you to blogging about fashion and what keeps your interest?
I initially started blogging after moving to Paris as part of my degree, where I recognised more sustainable ways to eat and live. From my interest in food sustainability, I grew more aware of sustainability in fashion, from natural fabrics through to supporting ethical supply chains.
What's your favourite thing to post about and why?
My current focus is on sustainable fashion, as clothes can be both visual, expressive, and also tell a story about people and planet.
How have you had to change your approach to blogging, or your content, during the COVID-19 crisis?
I feel fortunate that so much of my work is digitally-focused, so my work hasn't changed drastically. There was certainly a change in the number of small, independent businesses I've been able to work with, so a lot of my focus has been on supporting those, as well as staying positive and sharing my platform with voices educating on subjects like intersectional environmentalism and Black Lives Matter.
What are some of the environmental stories/issues happening at the moment that you'd wish more people knew about? 
For a long time, I've focused on inspiring people to start thinking about making more sustainable choices, but I'd like to add another layer to it by thinking about being a more sustainable citizen. How we can make collective change, in the economy and politics.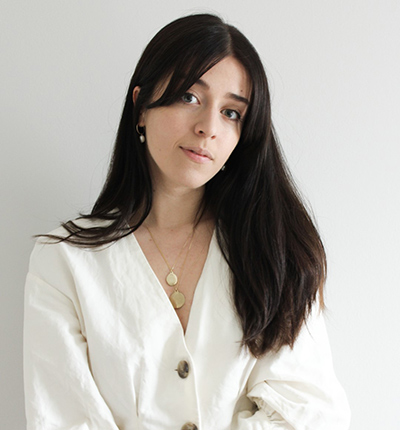 Do you think the move away from 'fast fashion' will continue?
I think the move away from fast fashion started prior to lockdown, and the movement grows stronger every day. I recently published a guide to 70+ fast fashion brands and reasons to avoid them, so my hope is that this kind of content will enable more people to see why it's an issue, and discover more sustainable fashion – be it second-hand, vintage, small designers, or innovative materials.
If you had to pick a character from film/TV/literature who embodies your style, who would it be?
I have to say Hermione Granger, as I've always been something of a goody-two-shoes, and Emma Watson is a brilliant role model in the sustainable fashion space, too.
What's the least you've spent on an item of clothing/an accessory that you love?
I spent just £4 on my black leather belt with oval buckle, and I absolutely love it. I wear it with jeans, as well as garments to cinch in my waist. It's so well made, and I'm glad I didn't contribute to the leather industry when buying it, either.
Top tips for updating/bringing new life to an old outfit?
Look up any item of clothing on Pinterest! I love using Pinterest to see how other people style their clothes and go about re-working my wardrobe that way.
For those who are just getting into greener living, what are three small changes you would recommend people start with? 
Start by focusing on your habits and see what you can make marginal improvements on. You can make a sustained positive impact by simply shifting a few things you do. I recommend switching to a renewable energy provider, changing to a more ethical bank account and shopping for second-hand fashion.
Will the growth of veganism continue? 
I don't tend to advocate for or against veganism. Personally, I don't eat meat and avoid dairy, but diet choices have many other factors (intolerances, religion, etc.) and food is very social, too. Instead, I think we should start focusing on supporting local agriculture, regenerative farming, and eating seasonably, to really be more sustainable with food.
Is the fashion industry doing enough to be more inclusive?
No. There's been a lot of performative inclusion – for example, posting 'Black Lives Matter' on Instagram, or working with diverse models – but many brands are still hiding and exploiting their supply chains (the majority of which are women of colour). Even in the sustainable fashion space, there's a need for more work, such as increasing the range of sizes available to purchase.
Do you think the 'VSCO girl' trend has ultimately been a good or bad thing for the awareness of green issues? 
Hey, anything that raises awareness of the climate crisis is good. What's harder to measure is whether there's any action being taken off the back of it!
How do you collaborate with brands and which kind of brands do you really like working with?
I tend to work with one to two brands per month in creating sponsored blog posts and Instagram posts. I like working with brands who have sustainable values, especially small independents who are revolutionising their industries. My favourite posts have to be my sustainable shopping guides (which outperform most of my content too).
For PRs looking to work with you and your blog/website, how would you prefer they approach you and with what kind of content?
Most PRs pitch really well now, highlighting the benefits of the product/campaign, as well as the values of the brand as a whole. If you're a really savvy PR, you'll also know what content you'd like created, and outline a budget – I can tailor my work to what you're looking for.
What other blogs do you check out regularly (whether fashion-related or not)?
Ah, I can't have too much bias as I run EthicalInfluencers.co.uk, a free community platform with 700+ fellow influencers and creatives. So, all of them!
https://www.vuelio.com/uk/wp-content/uploads/2020/09/Besma-Whayeb.jpg
430
760
Holly Hodges
https://www.vuelio.com/uk/wp-content/uploads/2019/09/vuelio-logo.png
Holly Hodges
2020-09-22 10:55:44
2020-09-22 10:55:44
Green Fashion Blogger Spotlight: Besma Whayeb, Curiously Conscious