The Freedom of Information Act turns 20: 3 tips for PRs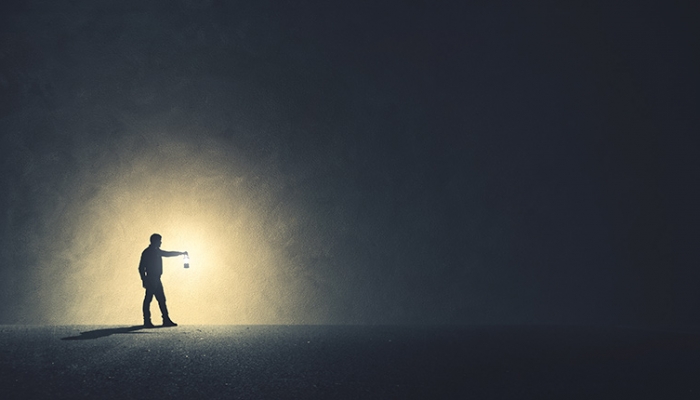 This is a guest post from Luke Budka, Head of Digital PR and SEO for TopLine Comms.
'You idiot. You naive, foolish, irresponsible nincompoop. There is really no description of stupidity, no matter how vivid, that is adequate. I quake at the imbecility of it.'
That's how Tony Blair described the Freedom of Information Act (FOIA) in his memoirs. He subsequently described it as 'the worst mistake' of his career. However, it introduced a level of government transparency that became the envy of citizens around the world.
The FOIA was passed on 30 November 2000 in the UK and since then has laid bare, among other things, a parliamentary expenses scandal, the sale of 20 tonnes of nuclear materials to Israel in 1958 and a plan to search for the Loch Ness monster using a team of dolphins. It's been reviewed, and restrictions such as charges for access to info have been considered (£10 per request back in 2015), but it has survived, almost unaltered, for 20 years come November.
A simple search on Google shows 20 stories on the BBC in the last 12 months related to FoI requests either made or reported by the institution and it continues to be used by news organisations everywhere.
The best PR stories (in our experience) are based on data. That's why the FOIA is one of the most powerful weapons in a PR's armoury.
Our latest FoI requests, for example, were in reaction to news that hackers had extorted $1.14m from the University of California. On hearing this, we sent requests to every UK university asking if they'd been targeted: within 30-odd working days (COVID-19 is slowing things down) we found out that one third of UK universities have been subjected to ransomware attacks. The story was covered by leading cyber outlets.
If you've never submitted an FoI request before and you're wondering how to develop a story using the Act, here are a few tips.
1) Generating FoI request ideas and sense checking
As with any story you'll work on, research into a seedling of an idea, combined with one of the core emotions required for a story to be shareable, will ultimately lead to your angle. Be sure to Google your hypothesised headline to see if it's been done before. If it has, then great, you've hit upon a newsworthy idea, but if it's been covered recently, then it may be hard to put a new spin on it. Having said that, in this topsy-turvy world we're currently living in, normal behaviours have changed; a request made today may reveal drastically different information to a request that was made in January.
It's definitely also worth checking WhatDoTheyKnow and the government's own FoI repository to see if the request you're considering has already been made. Responses recorded on these sites will help you craft your questions. You'll, hopefully, be able to avoid the most common FoI refusals: too much time and expense required to answer the request (£600 for central government or £450 for all other public authorities) or the information simply not being held.
If, for example, you see a public authority has refused five years' worth of data because it'll take too long to extract, then you know if you ask for a year's worth you'll have a higher chance of success. Section 16 of the FOIA stipulates a public authority has to provide 'advice and assistance', so you can state in your request that you're prepared to take a shorter time period's worth of data, and they should do their best to provide the info/work with you on a successful request. Section 16 also helps if you approach the wrong authority – they should advise on who you should ask instead (you can call the authority in advance if you want to find out if they hold the data you're interested in).
2) Submission, data collection and analysis
This is a pain. There are professionals tools out there that you can use to manage the process but we've always used good old fashioned email and spreadsheets. You can also submit via the aforementioned WhatDoTheyKnow website (however, the request and any subsequent response will then be in the public domain forever). Ultimately, spreadsheets are what you'll need to analyse the data, so it makes sense to use them to collect it.
Requests can be sent en masse to multiple authorities using the blind copy function in a single email, which means you can send requests to every university in the country, for example, in one fell swoop. You'll then receive an emailed receipt from every authority you've emailed explaining that they'll aim to respond in 20 working days (COVID-19, as mentioned, is slowing things down). File the receipts in one folder in your email client and file the actual responses containing the data in another. Whenever a response comes in, add it to your spreadsheet and start analysing. Worth pointing out: you don't need to send requests to multiple authorities to generate a newsworthy headline – you could be interested in a single body, for example – it's going to come down to the questions you're asking and the headline you're looking to generate.
A few notes:
• Be polite – real people will be responding to your request. It's always nice to be nice – you don't need to be demanding or rude. Strike up a dialogue; it's more likely they'll help you get what you want then anyway.
• Be specific – research the exact terminology related to your request. Do not leave any ambiguity in your questions; get a colleague to check your questions before you send.
• Collection of FoI addresses takes time. Thankfully, journalist Matt Burgess has compiled spreadsheets of addresses that you can use (though I don't know if he maintains them) – find them here.
• Don't send unnecessary requests – it costs the government a lot of money to respond to FoI requests and it's a privilege that should not be abused. This doesn't mean don't use it, but if you submit requests, I personally feel that you have an obligation to do something with them.
3) Story creation
You've sent your requests and you've collected the data – now what? Does the data prove your hypothesis? If so, then you've already got your headline. Draft your press release, prepare your pitch and package the data up and host it on your site – it will always be useful to use as a source (and invaluable for link building purposes) plus it saves the media having to ask you for it (as they'll normally want to double check your analysis). Worth noting: you don't need every authority to respond for you to have a decent story. You'll almost always see news organisations caveat their FoI stories by making the point that only a certain number of authorities responded. Ultimately, it's your call as to whether you've got the data required for your story to work.
Books have been written on the FOIA (and they're well worth reading if you're interested in the topic) and it's impossible to do it justice in a single blog. It's an amazing tool that PRs can use for the benefit of their clients. But, with great power comes great responsibility – don't abuse it, or you'll ruin it for everyone.
Happy birthday, FOIA – long may you continue to inform the public and keep the watchmen accountable.
https://www.vuelio.com/uk/wp-content/uploads/2020/09/Freedom-of-Information-Act.jpg
430
760
Phoebe-Jane Boyd
https://www.vuelio.com/uk/wp-content/uploads/2019/09/vuelio-logo.png
Phoebe-Jane Boyd
2020-09-21 09:36:12
2020-09-21 09:36:12
The Freedom of Information Act turns 20: 3 tips for PRs