Journalist Spotlight: Guy Clapperton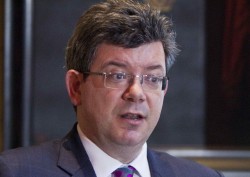 Guy Clapperton has been a freelance journalist since 1993. Today he writes primarily for the nationals and can regularly be found in The Guardian and The Times.
Guy has written a couple of books on social media which led to professional speaking on the topic. He can occasionally be seen on the BBC News Channel reviewing the next day's newspapers.
How do you use social media?
Primarily as a marketing tool but also to get immediate feedback on what I'm doing, for example if I've got an editor telling me they're really happy with what I do. Getting good feedback from the people who control the purse strings is great. On the other hand actual readers point out mistakes, a factual area or indeed they'll point to other areas they're interested in and of course listening to readers is very important.
I do more than most people would on social media because having written books on the subject I have to be there. It's sort of marketing the books without saying it – if people go on social media and search for me and don't find me there, as a social media author I'm going to look like an idiot. That's why I'm probably the last man standing in the UK who has technically got a MySpace and a Bebo account – just because I've never gotten round to getting rid of them.
Does social media have a shelf life?
If we'd been having this conversation 15 years ago, there's every chance we would have been talking about whether the internet has a shelf life, whether people would get bored of others saying, 'I've got a website'. People who say that are getting boring and we now start saying: 'Of course you have a website, what else do you do?'
We're reaching that stage with social media, yes of course you're on Twitter, of course you engage with your users, customers, clients, friends – so you ought to – but what else do you do that makes it important to you or makes you unique. Or, better still, tell us about your business, which is the important thing in the first place.
How will publishing be affected?
There have been a lot of journalists who have been intimidated by the fact there are readers who can get straight back to them and say, 'That piece was rubbish'. There are a number of journalists who refuse to go on Twitter because of that – personally I think if you can't stand the heat stay out of the kitchen.
I find social media very instructive and helpful. Occasionally I throw out an idea and say, 'What would people like to know about such and such', or if I'm preparing a presentation I can get very good feedback. Sometimes you get deafening silence and you go away and think: 'Am I on the wrong subject, is this just something that in my spare room in South Norwood (where I work), I find interesting but in the real world it's not.' It helps you keep close to your readers.
It also helps you publicise your stuff a bit, you see journalists promoting their articles in The Times or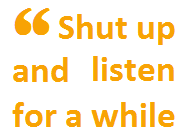 The Guardian but I don't know how important that is. I wasn't aware The Times and The Guardian had a problem letting people know they're on the newsstand.
Do you think its shortness and immediacy changes the way we write about things?
That's a very good point, it's not so much the 140-character thing – though I certainly think it's a useful discipline for a factual journalist to distil everything they're writing about in a short as space as possible. I suspect it's affecting the reader's attention span, things like the Metro started off as a slightly cut-down version of the Evening Standard but with the amount of headlines and short articles, I think it's become more like the web on paper.
What are your top tips for someone wanting to get the best out of social media?
It's difficult to generalise – social media users are not homogeneous and some do it extremely well – but if I was to give one particular piece of advice it would be shut up and listen for a while. There are so many people out there who just make announcement after announcement and expect their clients and contacts to come to them. It's a learning experience as much as anything else: engage with people, try to help people and you'll find your stock goes up in social media and hopefully business will follow. You have to demonstrate your value there and it's got to be consistent.
How do you work with other journalists?
I am quite happy to pass leads on when I think I am not particularly the right person for an assignment. I have also commissioned and edited a few supplements for people and companies like Raconteur which goes into The Times; having a good network of journalists is a good thing. Just the other day I passed a guy the chance of running a LinkedIn group which I didn't think was right for me and he ended up commissioning me to do a fortnightly article for them, so something that wasn't right for me turned out right in some way and someone else got some work out of it.
How do you work with PR?
I do an awful lot of media training, that's always a pleasure, you get to impart to people how they can best communicate with the press and what the press expects, but you also get some good questions thrown back at you about why you do things in a particular way. That's always valuable, being challenged on why you do things in a particular way is always a healthy and good thing.
Being fed ideas by PR people is useful as long as they've taken a little time to find out who they're talking to. I know there are thousands of journalists out there so it can be difficult but I think that's where a service like Vuelio are very good because it takes a couple of clicks on your computer and you know roughly what the journalist writes about and what they have written about.
Editorial information on Guy Clapperton (www.clapperton.co.uk) and thousands of other media contacts, can be found in the Vuelio media database.
https://www.vuelio.com/uk/wp-content/uploads/2023/09/vuelio-logo-200px.png
0
0
Priyanka Dayal
https://www.vuelio.com/uk/wp-content/uploads/2023/09/vuelio-logo-200px.png
Priyanka Dayal
2012-11-12 13:38:59
2017-11-09 14:31:34
Journalist Spotlight: Guy Clapperton