Media Spotlight: Financial Reporter

Financial Reporter is an online news service for the UK finance industry. Recently renamed from myintroducer.com, it covers mortgages, loans, debt, insurance, insolvency, bridging, the economy, regulation, technology and conveyance. The editor Amy Loddington has been in the role for five months – her first since graduating.
The majority of Financial Reporter's audience are mortgage brokers and financial advisors who are interested in news about regulation, pensions, products and mortgages.  Amy thinks of her audience as the experts and her role as a fact provider, which affects her style and use of press releases. Hoping to always remain unbiased, Amy publishes material that contains interesting research but doesn't favour any company.
One of the website's most popular sections is the Finance Blogs. Opinion pieces from 26 'experts' across a variety of financial sectors, the blogs promote engagement and fuel debate. With experts ranging from 'The BBC's favourite property expert' Henry Pryor to niche small company managers, Amy considers the blogs to be a: 'Nice way for people to get involved in the site and share their views on the industry'. Apparently, the more views the better and Amy is happy for blogging requests from, 'anyone who wants to'.
Another popular feature of Financial Reporter is its daily newsletter, received by 24,000 self-subscribed recipients. The newsletter consists of a morning round-up of the previous day's news, a lunchtime update and breaking news sent throughout the day. The latter allows the subscribers to be immediately up-to-date with their sector or industry as a whole.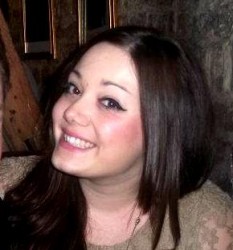 As the Financial Reporter Twitter account is in her name, Amy is the official face of the site – something she thinks is important in promoting communication. With nearly 2,000 followers, the account pushes out news items but also allows Amy to keep a more informal contact with the industry.
Financial Reporter has a good relationship with PRs which Amy is keen to nurture. She likes to get her name into press offices and let them know she is open to receiving releases. Seeing the relationship as a two-way street Amy says that: '90% of the time I know what's going on in the industry because PRs are so proactive and brilliant at letting me know what's coming up'.
Editorial information on Financial Reporter, Amy Loddington and thousands of other media contacts, can be found in the CisionPoint media database. 
https://www.vuelio.com/uk/wp-content/uploads/2019/09/vuelio-logo.png
0
0
Priyanka Dayal
https://www.vuelio.com/uk/wp-content/uploads/2019/09/vuelio-logo.png
Priyanka Dayal
2012-11-15 13:11:46
2012-11-15 13:11:46
Media Spotlight: Financial Reporter