Healthy UK/US relations: Onyx Health's Karen Winterhalter and JWA's Jeff Winton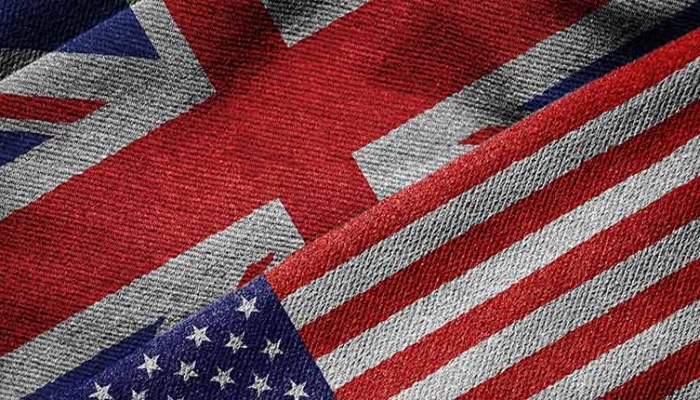 As the 'special relationship' between the US and UK looks to change once more following the US election results and fallout, we hear how healthy (public) relations between UK and US companies can work out in our chat with UK-based Onyx Health's managing director Karen Winterhalter and US-based Jeff Winton Associates (JWA)'s chief executive officer Jeff Winton.
Following time working together back in the 90s, Karen and Jeff have teamed up once more – this time to add to what their respective companies can offer to clients, wherever they're based and operating. So, is health PR that different either side of the Atlantic? And was working in public relations in the 90s as hectic as some remember (or, rather, don't)?
What originally led you both to careers in PR?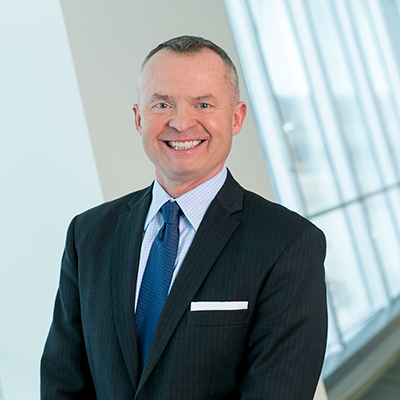 Jeff Winton: I have been working in the life sciences communications area for four decades now, starting with a career in agriculture and animal health. I was raised on a farm and had a background in agriculture, but I knew nothing about PR. An agency in New York City took a chance on me and taught me about advertising and PR.
Eventually, I had the opportunity to move to human health with Roche in the early days of the HIV/AIDS pandemic. Living in a time like we are today, surrounded by another global pandemic, there are many similarities and lessons from the past that are still relevant today. We started our new firm focused exclusively on the life sciences in February 2020. The business has grown faster than we anticipated because of our healthcare focus and experience in infectious diseases.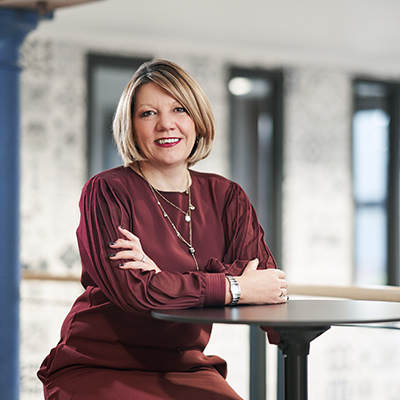 Karen Winterhalter: I started my working life as an NHS nurse, before becoming a sales rep for a pharmaceutical company. I soon became drawn by the bright lights of London and made a move down south, where I became involved in the fast-paced world of healthcare PR.
I headed up the EMEA healthcare divisions for two of the biggest global PR agencies, before setting up Onyx Health. Initially, we were based in London, but after coming back to the North East for the Great North Run – the largest half marathon in the world – I decided it was time to head back home, so ten years ago Onyx Health part two was born.
How will Onyx Health and JWA be working together?
Jeff: Onyx and JWA are now collaborating on behalf of several clients. Some of our clients who are US-based are getting ready for their first foray into Europe, so Onyx Health's experience and expertise has been extremely beneficial.
We are also benefitting greatly from their tremendous design capabilities. Onyx Health's design team in the UK is also serving as the JWA design team for several of our US clients. Conversely, some of Onyx's clients who have been historically based in Europe are now coming to the US, so we are helping to get them established here with key stakeholders.
Karen: For us, it's a win-win situation. Jeff is a renowned figure in the industry, and our partnership enables us to pool resources, share clients and expertise. I am delighted to be working with him again after all these years. The unique combination of our many decades of experience in global communications will help our clients break into the US market with a trusted partner.
You first met in the 90s – what do you really miss about the PR industry during that time?
Jeff: Indeed, Karen and I have known each other for many years, and we had a very good relationship when she was at Ketchum, and I was her client. So, when Karen initially reached out to me about a potential partnership, it seemed like no time had passed at all. The health care industry is much more highly regulated today than back in the 90s. Social media is also a driving force in health care communications, and in the 90s, this wasn't something that was even in existence.
Karen: The 90s was an exciting time to be involved in PR, as it was the era of the blockbuster drugs being launched. These drugs are things we take for granted now, but when Lipitor, the first-ever statin, was launched, this was big headline news. In the days before Twitter and Facebook, nearly all our work revolved around media relations. Healthcare editors on the nationals and women's magazines lapped it up, and if there was a photo opportunity, you were guaranteed coverage. I once had photographers stand on the roof of a fertility clinic to get a shot of the hundredth child born through IVF.
What differences are there with the way the PR industry works in the UK and in the US?
Jeff: In healthcare communications, one of the main differences between the US and the UK is that we can do branded direct to consumer product PR in the US, which is not allowed in the UK, or most other countries, for that matter.
Karen: Aside from the regulatory differences, a lot of our work focuses on communicating and educating the healthcare professional rather than the patient, but one of the main differences is access to medications. In the UK, many of medicines and diagnostics go through cost-benefit analysis appraisals ran by NICE, which can significantly delay getting vital treatments in the hands of healthcare professionals. When you get a positive NICE appraisal, it is brilliant, whereas negative appraisals are exceptionally hard to deal with, especially for patients.
How did lockdown change the way you both work?
Jeff: Since we were established as a virtual agency at our founding, we've had little impact from the shutdown, since we didn't have any bricks and mortar locations that needed to close. When the rest of the world became virtual, it helped to accelerate our growth. Because of travel concerns and restrictions, we haven't met many of our clients yet, nor have our team met each other.
Karen: One of the big things we did during the COVID-19 disruption, was diversifying our service offer into digital. We do a huge amount of work around congresses, and with them all being moved online, we needed to find a different way to communicate with healthcare professionals.
A big part of this was launching our new virtual reality learning platform over the summer in response to the COVID-19 crisis. We developed our Interactive Learning Environment, or ILE for short. The ILE offers a practical solution to overcome the industries communication challenges, such as restricted access to health care professionals and the cancellation of face to face conferences and sales reps appointment.
Do you think the PR industry can ever return to the way things were before the COVID-19 crisis?
Jeff: I don't think that any business will ever return to the way things were before the pandemic. There have been many lessons we have all learned that will ultimately, make our business much more streamlined and efficient than ever before. We have several associates now living and working all over the world, working collaboratively on Microsoft Teams.
Karen: I think remote working and a greater focus on digital to bridge the communication challenges caused by the pandemic are likely to become the 'new normal' for the industry. This also creates opportunities for agencies, looking at new ways to access journalists and healthcare professionals, as well as increasing the talent pool available to us.
With so many journalists being furloughed, have either of you found contact with the media harder over the last few months?
Jeff: We have actually found that US media are easier to access now because reporters are no longer required to travel extensively from medical meeting to medical meeting. Video platforms are working very well for us in keeping in touch with reporters, and I think that they may be more open and willing for this connectivity now.
Karen: When the pandemic first hit back in May, our inboxes became littered with out of office messages from journalists who we had worked with for many years. PR is all about relationships, and the strength of our longstanding contacts saw us through the initial disruption. Remembering our news values and avoiding bombarding journalists suffering from COVID-19 fatigue was crucial to keep things going.
What can agencies across the globe do to create diverse teams and promote people from a variety of backgrounds into higher roles?
Jeff: Diversity continues to be a large issue in this field. This issue starts before people even reach university, so partnering with academic institutions early in a student's career is essential. I'm also concerned about what happens when people representing a diverse community enter the workforce.
The inclusion of such individuals, and their integration into the business, isn't going nearly as well as it should. My experience has been that organisations spend a great deal of time recruiting such individuals, but they do very little about keeping them via proper onboarding and mentoring.
Karen: When I started in PR way back in the 90s, PR agencies were often headed up by white middle-class males. I was fortunate to join BSMG Worldwide, whose chair, CEO, and financial director were all women. Many of those values that were instilled within me then I still hold with me today.
If you do not bring diversity into your agency, how can you communicate with people from different cultures and social-economic backgrounds? It is like saying it is your way or no way.
What have you both enjoyed most about your careers so far and what advice would you give to those considering working in the PR industry?
Jeff: What I have enjoyed the most about my career is the people with whom I have been associated. Karen Winterhalter is a good case in point. I have reconnected with many people from my past who are now clients and associates, and once we start working together again, it is like no time has passed. We have all been touched by some type of health care crisis, either personally or through friends and family. So we have an appreciation and understanding of how important the companies we represent are for the betterment of society.
Karen: I've enjoyed working with some of the biggest pharmaceutical brands in the world. However, one of the things I've found most rewarding since starting my agency has been helping SMEs and start-ups grow into thriving global businesses. The digital revolution has transformed the sector in recent years. The disruption caused by COVID-19 has made it even more essential to connect with key target audiences. My main advice to people would be to get digital savvy, to get ahead of the competition.
https://www.vuelio.com/uk/wp-content/uploads/2020/11/UK-and-US-public-relations.jpg
430
760
Phoebe-Jane Boyd
https://www.vuelio.com/uk/wp-content/uploads/2023/09/vuelio-logo-200px.png
Phoebe-Jane Boyd
2020-11-12 12:28:33
2020-11-12 12:41:14
Healthy UK/US relations: Onyx Health's Karen Winterhalter and JWA's Jeff Winton