'What a crazy year': CIPR National Conference 2020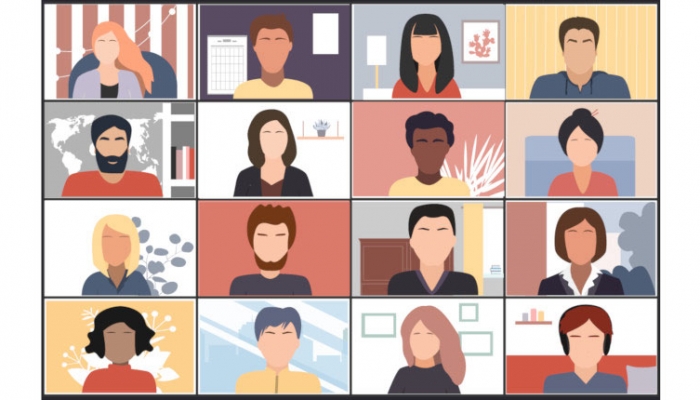 For the first time in its history, the CIPR National Conference (rounding off today) was an all virtual affair. With its agenda formed by a survey of members in May to confirm what would be most useful in such an unprecedented (more of that word later…) year, its themes were 'What is this new world?', People and – today's focus – business.
That the way business is done in PR and comms has had to change this year is without question – which lessons we all take forward beyond this time was what KPMG head of communications Tom Goddard explored in his speaker session 'The value of communications – reflections on a crazy year'.
'Well… what a crazy year,' was how Tom began, openly admitting to feelings of exhaustion, times of fear and a more relaxed approach to presenting than usual (from his loft room, in jeans and slippers, rather than a standard business suit and tie for big industry events). Introducing the three pillars of Instinct, Action and Polish as his main takeaways from this year, it was the idea of polish that was pinpointed as particularly important to consider.
'Trust expressions have rocketed into cliché faster than ever before,' said Tom, pushing away from overly polished and performative language. 'I don't want to use words like "unprecedented" today, nor do I want to "pivot" at any point.' Instead of that 'u word', Tom talked of 'nervous, uncomfortable' days at KPMG during the start of the pandemic, a time of struggle for businesses everywhere, and more immediate troubles for Tom and his team as KPMG's UK chair Bill Michael was taken ill earlier in the year.
With 2020 the year KPMG was due to celebrate its 150th anniversary, planned campaigns, firmly-structured meetings and sign off processes had to be abandoned and switched up. 'Senior leaders needed our advice and common sense instead,' said Tom, who spoke of the need for authenticity, instinct and swift action from businesses and their leadership teams, using examples from brands like BP, McDonald's and Tesla.
Action at KPMG included the launch of 'DIY-aesthetic' The WFH Podcast (which featured guests including Alastair Campbell, Alain de Botton, Bonnie Greer and even Mr Motivator) and paid time off for colleagues with family duties on the announcement of school closures in March. The results from KPMG's comms during the first few months of the COVID-19 crisis – the highest engagement levels they'd ever experienced.
Where have the events of 2020 left us? 'We're all feeling quite exhausted, but we need to use this moment – the challenge now is to build on what we've learned,' believes Tom, who ended his session with a message to everyone in comms working towards better days and future challenges.
'Comms has to be on its toes, bringing challenge and conscience. If we manage commercial needs with the importance of being human, we really earn our stripes. I believe it's our time; let's not waste it.'
Catch up with more from this year's CIPR National Conference on the CIPR website.
https://www.vuelio.com/uk/wp-content/uploads/2020/11/CIPR-National-Conference-2020.jpg
430
760
Phoebe-Jane Boyd
https://www.vuelio.com/uk/wp-content/uploads/2019/09/vuelio-logo.png
Phoebe-Jane Boyd
2020-11-12 17:42:20
2020-11-18 15:50:02
'What a crazy year': CIPR National Conference 2020