How has TikTok impacted Food & Drink content and how will it dominate in 2023? 
This is a guest post from Hatch Group's social media lead Jack Moore.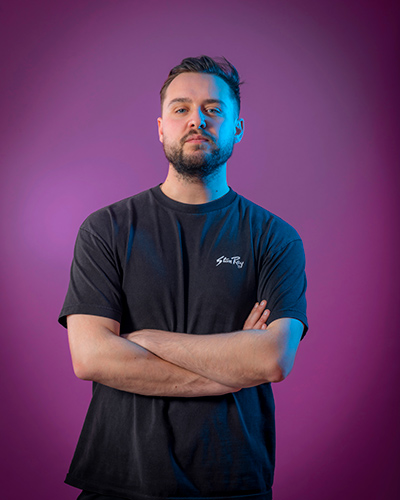 I'm going to start this piece with an apology. I'm about to use a word that might cause you to roll your eyes, sigh or even shake your head, and for that I'm sorry. The last three years in the Food & Drink industry have been unprecedented. There, I said it.  
You'll have no doubt seen this written a million and one times since 2020, but it's an inescapable fact that they have. I'm not going to go into detailed analysis on how and why as they're well documented, but the landscape has shifted in nearly every facet of the industry. From the very real staffing and supply chain difficulties facing restaurants, bars and manufacturers across the UK, to the more nuanced change in consumer behavior and the social media landscape for marketers working in this space.  
For the latter, the rise of TikTok has presented some incredible opportunities and challenges for Food & Drink, but how has it impacted the industry since its rise in popularity and what can you expect in 2023? 
TikTok's Impact 
The relationship between Food & Drink and social media is certainly nothing new. When Instagram first grew in popularity the feed was littered with flat lay pictures of the last meal your friends enjoyed or later down the line, boomerangs of you and your friends clinking your cocktails together. TikTok however has added a new dimension to this relationship. 
This isn't the content you'll find on TikTok. First and foremost, the channel is an entertainment platform, so content needs to entertain, educate and inspire. This isn't unique to TikTok by any stretch but it's certainly the channel where if your content doesn't do this, you will see the lack of reach or engagement. 
To highlight the impact the platform has had on Food & Drink, let's focus one specific area; reviews. This isn't the only genre of content in the sector, but it is one where TikTok's impact is magnified. 
Reviews 
Restaurant, bar or product reviews are nothing new, everyone is a critic. Before TikTok, a Facebook review on your page or an Instagram post about the service at your bar would only reach a limited audience. That doesn't diminish the importance of a good or bad review on those channels at all, but TikTok's algorithm works in a slightly different way to these platforms so the potential for your brand to be seen by fresh eyes is even greater. 
TikTok doesn't necessarily show you content from accounts you follow as a priority, it looks for content it thinks you'll enjoy. So, if you're into trying out the latest restaurant or bar experiences, you better believe that TikTok will show you the best video reviews to whet your appetite. 
Keith Lee, a US-based TikTok food reviewer, recently catapulted a floundering Las Vegas pizzeria to stardom with one video sharing his positive review of the food and service at Frankensons. Overnight, the pizzeria's phonelines were ringing non-stop, and people from as far away as Iowa (a three-hour flight) were visiting for a taste. 
This is an extreme case with a fantastic outcome. Not every TikTok review will help you become a viral sensation, but Keith's authentic and honest review shows that people put trust in creators on TikTok and their opinions, enough trust that they'd hop on a flight to get a slice. 
But beware, there is a downside. It might be too soon to say if Frankensons will become a mainstay of the Las Vegas food scene, a must-visit attraction for tourists, but my guess will be that once the hype has died down it will be somewhat business as usual for Frankensons. Much like the content trends on TikTok, another restaurant will rise as one fades into the background again. And all this is before we even get into negative reviews, but honestly that's a whole other piece. Suffice to say, these can be just as impactful as Keith's Frankensons review, but without the positive outcomes. 
TikTok in 2023 
So, what about this year? How is TikTok going to dominate the food & drink space? And most importantly what can you do? 
TikTok has arrived. It's no longer an emerging platform and its impact can already be seen both positively and negatively across the industry. I don't see that changing in 2023 compared to 2022, but as even more people download the app and begin to consume content, you might see that impact intensify. The things that made TikTok a great place for users will still be important and arguably more so as the platform becomes more saturated. Entertainment, education and inspiration. 
So, what can you do? For those creating content for their own channels, be reactive to trends that are suitable for your brand. Not all of them will be so don't be afraid to skip over some of them. Provide value to your audience. When they watch your video, what is in it for them? Content that focuses on selling your product won't work here. 
If you're not creating content for your own channel, there's still ways to play in this space. There are so many authentic and entertaining content creators on TikTok, 2023 is the year to utilise them. Opening a new venue? Invite creators to the launch and let them capture their experience to share with their audience. Got a new product? How about working with the numerous recipe creators to inspire people to make something with your product. 
TikTok is littered with opportunities for those in the food and drink sector in 2023, the only real question is which ones should you pursue. 
Jack is the social media lead at Hatch Group and has nearly a decade of experience in social media, working with global and national brands to deliver creative and strategic social media strategies. Hatch is a PR, social media and activation agency with offices in Leeds and London. Founded in 2008, it works with clients across food, drink, sport and FMCG. 
https://www.vuelio.com/uk/wp-content/uploads/2023/01/What-impact-has-TikTok-had-on-food-and-drink.jpg
430
760
Phoebe-Jane Boyd
https://www.vuelio.com/uk/wp-content/uploads/2023/09/vuelio-logo-200px.png
Phoebe-Jane Boyd
2023-01-30 10:38:43
2023-01-30 10:40:04
How has TikTok impacted Food & Drink content and how will it dominate in 2023?