In the race to net zero, how is 'green pharma' perceived around the world?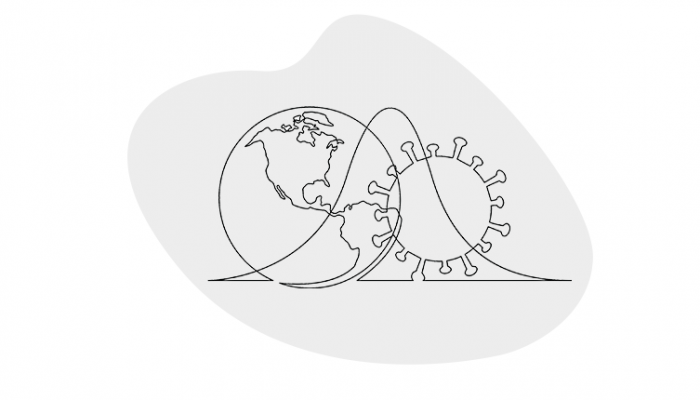 Following the commencement of COP27 in November 2022, a report by the Office of Health Economics (OHE) declared that immediate action must be taken by health organisations to secure the era of green pharmaceuticals.
Europe, Australasia and North America have collectively committed to net-zero by 2050, meaning sustainability will evolve from an add-on to appease green stakeholders into a 'business-critical strategy' to protect operational licences.
The pharmaceutical industry is considered a'major emitter' of greenhouse gases, producing 55% more than the automotive sector. Greener mechanisms will need to be rapidly adopted to reduce such large-scale emissions and plastic production, which are 'most prevalent' in R&D, operational processes and medicine delivery.
When pharma's contributions to climate change became a focus point at the COP27 event in Egypt, industry news and health publications began its continued interest into how the biggest players are making their first steps. The risk of 'greenwashing' accusations is high across all sectors — pharmaceutical brands must be vigilant in proving they can 'walk the talk' once their commitments to sustainability have been publicised.
Key Takeaways
Since 2022, 'green pharma' has evolved in the press from a public demand to a business-critical strategy
Unbranded headlines that outline the collaborative efforts of multiple pharma brands are outperforming those that list specific companies
Alongside the general discussion of green pharma growth, the UK produced 10.2% more coverage on brand-focused initiatives than the rest of Europe, North America and Australasia
Environmental accreditations like the Science Based Targets initiative (SBTi) can significantly enhance media awareness and legitimacy of sustainability claims
The UK continues to be a leading source of 'green pharma' coverage, producing approx. 2,369 articles since 1 Nov 2022. This is only 30% less than Europe's collective output, where Switzerland is the most active speaker (approx. 940 articles) with Germany close behind (approx. 731 articles). North America has produced around 6,200 articles and just over 2,000 were produced across Australasia.
Most-mentioned brands
 *Data shown above measures all climate-focused pharmaceutical coverage published in national/international news sources and health-related industry publications (approx. 13,700 articles across Europe, N. America & Australasia) between 1 Nov 2022 and 9 Jan 2023.
Across all countries measured by the Vuelio Insights team, the UK produced the most brand-focused content (as opposed to generalised 'green pharma' discussion). Approximately 39.7% of all coverage focused on the specific actions of one or more pharmaceutical companies, whereas Europe produced 29.5%, Australasia 26.8% and North America 16.12%.
Collaborative efforts outperform specific brand stories
That being said, the highest-reaching and most prominent coverage on this topic has been that which summarises a collective of pharma efforts, such as 'Seven pharma CEOs unite to achieve net zero healthcare' or 'Japanese drugmakers make greener packaging pledge'.
This overview style of article demonstrated incomparable engagement in all countries measured. As the most successful story of the entire period, the 'seven CEOs' piece was repurposed 2,486 times across international news sources and pharma publications.
Although 65% of general news headlines were unbranded, some trade titles opted for branded variations ie PRWeek's 'Merck, AstraZeneca, GSK CEOs announce efforts to curb emissions in healthcare'. Although this was a strong source of positive prominence for some companies, unbranded headlines received a 66% higher reach in all publication types. Ultimately, all article variations offered headline and/or significant mentions for all of the listed brands and accounted for approximately 82% of international coverage for GSK, Samsung Biologics, Merck Group and Roche.
Top Stories
*Data shown above defines 'top story' as that which has achieved significant national or international media awareness across 200+ news or pharma publications, also offering either headline or significant prominence for one or more pharmaceutical companies. Overall pos. sentiment is calculated as positive + neutral combined.
AstraZeneca 
While AstraZeneca and Samsung Biologics were also part of the 'seven CEOs' piece, both brands performed better overall with stories that produced lower volume. For example, across Europe and North America, AstraZeneca's 'Ambition Zero Carbon' initiative has produced 414 articles in 298 news and industry publications. While this is less than the article with the highest volume, 89% of coverage mentioned AstraZeneca in the headline, while quotes from CEO Pascal Soriot's COP27 speech were featured in 38.6% of this coverage. Overall, positive prominence was much higher and therefore made the 'accelerating toward net zero' piece their top story.
Samsung Biologics
The same principle of prominence > volume applies to Samsung Biologics' top story. Among all coverage on net zero healthcare across the studied regions, the company's acquisition of the Terra Carta Seal  was the brand's most positive and prominent piece across major international news publications and pharmaceutical media outlets.
Roche & Merck Group 
As for Roche and Merck, both brands performed best in the 'seven CEOs' piece in terms of volume, sentiment & prominence combined. However, Roche outperformed AstraZeneca as one of the most-mentioned pharma brands of those recognised for its 'science-based targets' and a 'clearly-defined pathway' to reduce emissions in line with the Paris Agreement goals. With over 4,000 businesses following the SBTi initiative since 2015, it has become an established benchmark for success within scientific journalism.
Takeda
Across Australasia, Takeda has benefitted from a similar style of broad and unbranded coverage recognising collaborative environmental efforts. Alongside Astellas, Eisai, Daiichi Sankyo, its collaborative involvement in efforts to reduce pharmaceutical packaging was covered 733 times from 15 Dec 2022 – 5 Jan 2023, which made up 37.2% of the total coverage across the collective regions.
Bayer
On the topic of net zero healthcare, Bayer has been the only pharma company to receive a significant and international volume of negative coverage since COP27 in November. This was driven by one highly prominent story on Jeff Ubben, an environmental activist and prospective Bayer investor who is pushing for an 'external CEO' to better support net zero goals within the company.
Media awareness around this discussion peaked between 7 and 23 Jan. The Financial Times reported on this story from multiple angles between 9 and 23 Jan, as part of both general news and in its 'Moral Money' sections. As a result, the publication produced the highest international readership and engagement on the story.
Ubben was quoted saying that an external hire would be a 'clean break from the past', referencing severe litigations taken against Bayer when it acquired Monsanto and its herbicide, Roundup, which is notorious for its lethal impact to environmental and human health.
Urgency from all sides
Over the past few years, media discussion around net zero healthcare has evolved rapidly. As an industry once known as 'reluctant' to prioritise sustainability, 2022 was the year of the public call to action for better ESG strategies. Now, as we begin 2023, it has evolved from a demand to an 'urgent' necessity — that will have a detrimental operational impact if neglected.
Nick Hoile, senior director of the Health practice at PR agency MHP, made a public statement in November stating that there is a 'medical education and communications piece' that needs to be done at all levels, including the conversations sales teams have with individual physicians. Further, Hoile argued that health communicators have a 'pivotal role' in shaping the green narrative and would be wise to acquire 'environmental credentials' as soon as possible.
As proven by the prominent positive coverage of AstraZeneca, joining the SBTi is a visible example of how such credentials can massively impact net zero brand awareness across international media sources.
In an article titled 'Will ESG be 2023's Hottest Business Topic in Bio/Pharma?', Life Science Leader argued that joining SBTi is also a sure-fire way to prove authenticity and avoid 'greenwashing' allegations.
Want to know more about this data or how media insights can support your PR and communications? Find out more.
https://www.vuelio.com/uk/wp-content/uploads/2023/01/earth-pharmaceuticals-net-zero.png
430
760
Hollie Parry
https://www.vuelio.com/uk/wp-content/uploads/2023/09/vuelio-logo-200px.png
Hollie Parry
2023-01-26 13:03:20
2023-01-31 16:28:14
In the race to net zero, how is 'green pharma' perceived around the world?