22 Valentine's Day Social Media Post Examples for Brands
This is a guest post from Bottle PR's lead creative Laura Santillana.
Are you just a brand standing in front of a follower asking them to love you?
With Valentine's Day just around the corner, love is in the air and chocolate is in the aisles. It's also the perfect opportunity for brands to get in on the love fest and connect with their audience in a way that's both creative and heartwarming.
If you're a brand looking to create a buzz on social media this Valentine's Day, you've come to the right place. Bottle PR have rounded up 22 examples of Valentine's Day social media posts that'll make Cupid himself say 'damn, that's clever'. From punny graphics to inspirational messages, these examples will give you the spark you need to create posts that'll make your audience swoon.
Create Valentine's Day cards
It's time to spread the love, and what better way to do it than with the sultry tone of your brand? Not only will you be building brand awareness and recognition with content that's as unique as your brand, but with followers sharing, commenting, and reposting, you'll also be setting hearts aflutter with increased engagement on social media.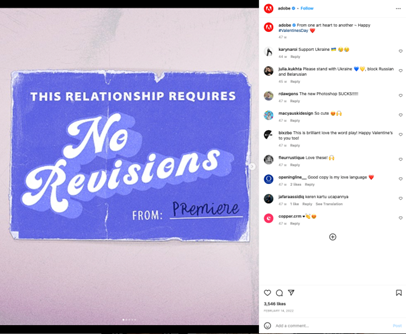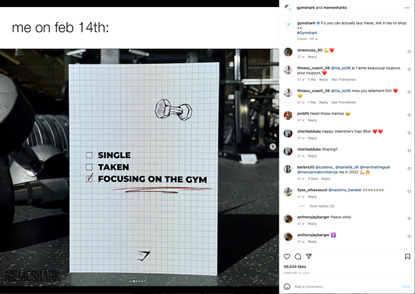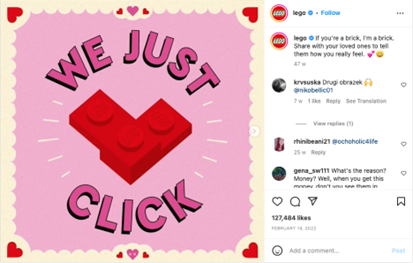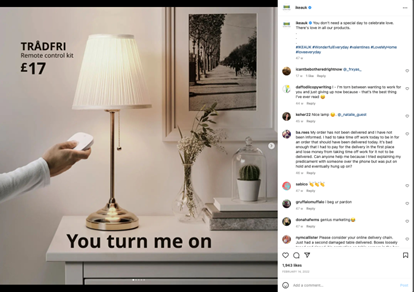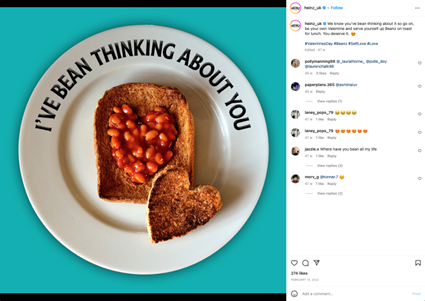 Host a V-Day giveaway
Social media competitions and giveaways are the ultimate way to get your followers' hearts racing (and thumbs scrolling), with Valentine's Day being a great seasonal hook to wrap them around. Encourage them to like, comment, and share, and watch as engagement on your channels soar. Not only will you be boosting your brand's visibility and reach, but you'll also be giving your followers a sneak peek at the goods you have on offer. So, let the games begin and may the best follower win.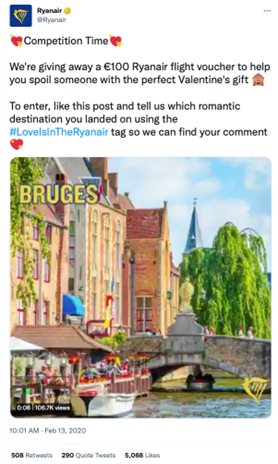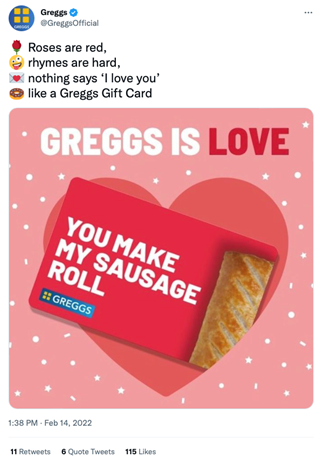 Celebrate self-love
Valentine's Day is not just for lovers, it's for self-lovers too. By encouraging your followers to prioritise self-care and wellbeing on this holiday, you empower them to take charge of their own happiness. Not only will this foster a positive association with your brand, but it also opens the door to connecting with a wider, more inclusive audience. Go ahead and give your followers a gift they can truly appreciate – the gift of self-love.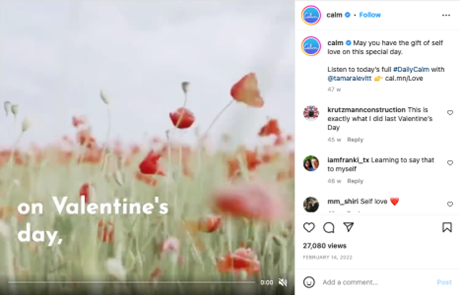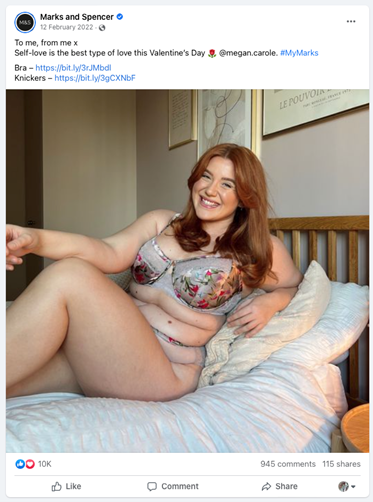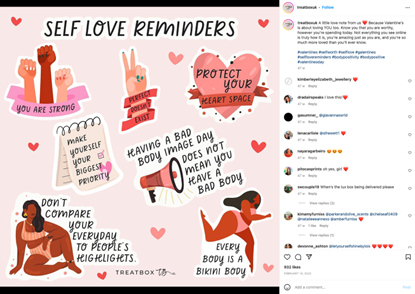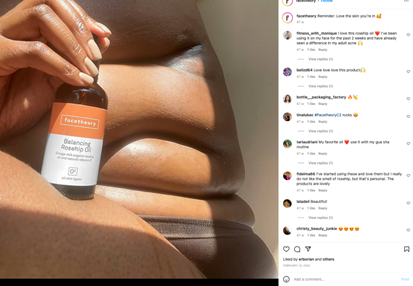 Share a smile
Who says Valentine's Day has to be all lovey-dovey? Throw a little humour into the mix to humanise your brand. Share a meme, or create some light-hearted Valentine's Day antics, and suddenly you're more relatable than a heart-shaped pizza. Just make sure the humor fits your brand's tone of voice and you include your key brand codes so everyone knows it's your brand behind the lols when they inevitably share it.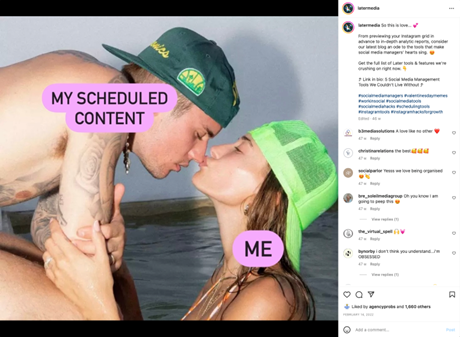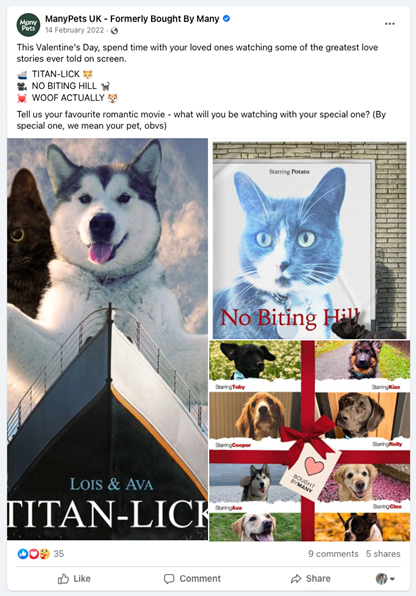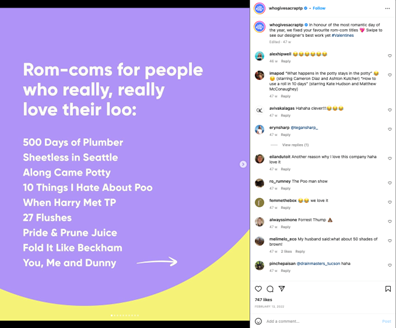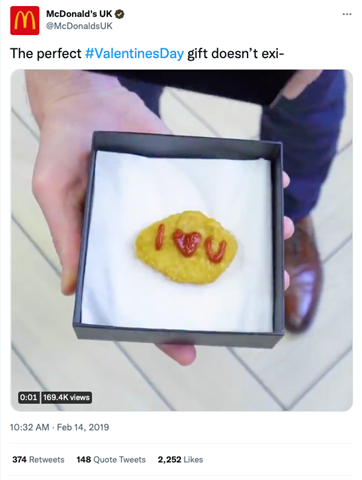 Shareable quotes
Quotable, much? Nothing says 'we understand you' like a perfectly curated quote that hits your followers right in the heart. Get your audience feeling all the feels by sharing quotes that strike a chord with them. And don't just grab any old quote off the internet, make sure it's tailored to your target audience and fits with your brand's tone of voice.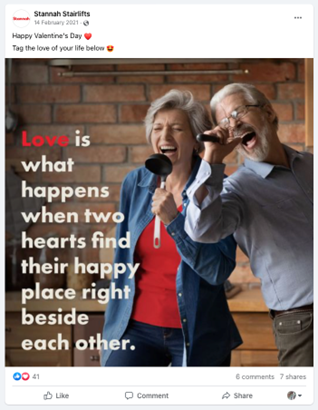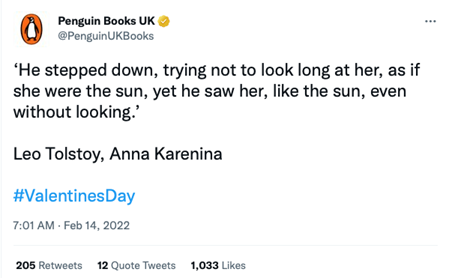 Roses are red
Feeling a little lost in the Valentine's Day shuffle? When in doubt, keep it simple. The colour red is often associated with passion, energy, excitement, and – you guessed it – love. If none of the above feels suitable to your brand or audience, a simple pop of red or pink gives a nod to Valentine's Day while enabling your brand to continue with its regularly-scheduled content.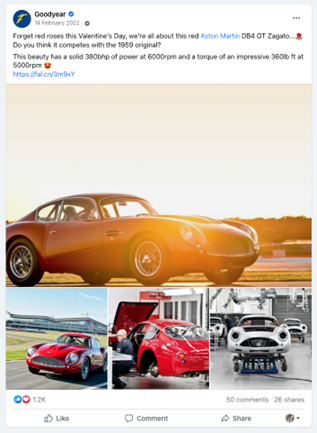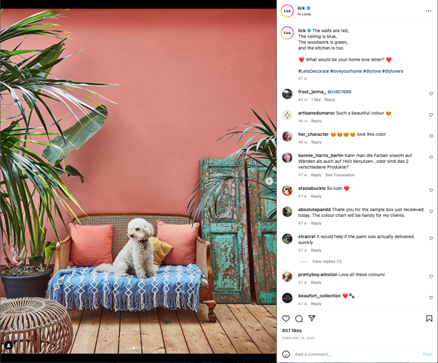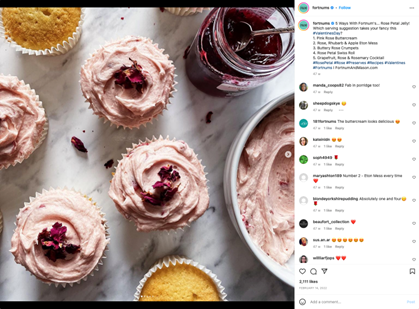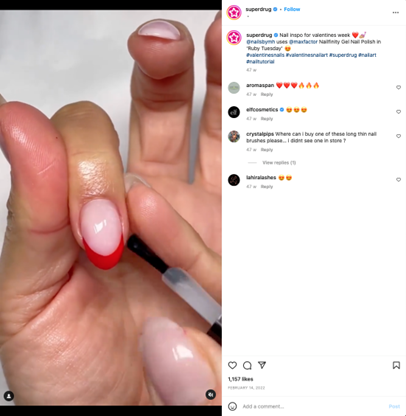 And there you have it, a plethora of Valentine's Day social media post ideas that will make your brand stand out like a red rose in a field of daisies. Whether you're punning it up, promoting self-love, sharing memes, or painting the town red, these ideas are sure to make your followers fall head over heels for your brand. So, grab a glass of wine and get to planning, Cupid's got nothing on you.
For finding the right influencer for your social media campaigns this Valentine's Day and beyond, check out the Vuelio Media Database (and make sure they are definitely right for your brand with these pointers on picking your brand ambassadors wisely). 
https://www.vuelio.com/uk/wp-content/uploads/2023/01/22-Valentines-Day-Social-Media-Post-Examples-for-Brands.jpg
430
760
Phoebe-Jane Boyd
https://www.vuelio.com/uk/wp-content/uploads/2019/09/vuelio-logo.png
Phoebe-Jane Boyd
2023-01-26 09:47:17
2023-01-26 15:20:49
22 Valentine's Day Social Media Post Examples for Brands