In the era of fake news, is George Osborne a fake editor?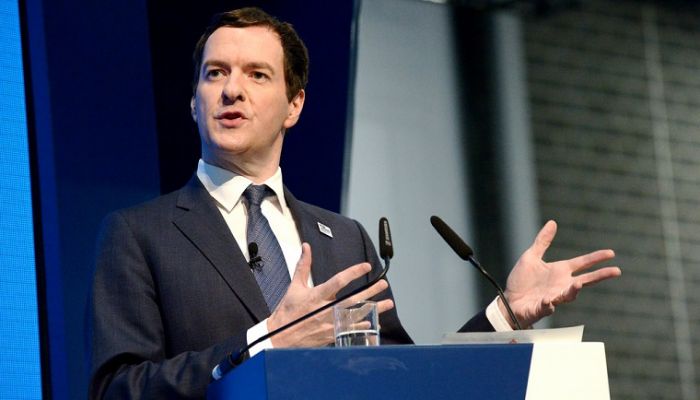 George Osborne is a busy man. He's a MP, works as an advisor to a US investment firm, chairs the Northern Powerhouse Partnership, is a Kissinger Fellow, a popular after-dinner speaker and, somewhat controversially, the new editor of The Evening Standard.
With so much on his plate, you have to wonder where he finds all the time to do it all. But is everything what it seems. Some media pundits are suggesting Osborne's latest job is simply that of a figurehead.
Writing in The Guardian, Peter Preston suggested the idea of recruiting George Osbourne to the role of editor was as ridiculous as hiring Richard Littlejohn (a columnist for The Daily Mail) to become the next Chancellor of the Exchequer.
Preston said: "George will pen a few words, front a few Lebedev cocktail parties and pocket a few hundred thousand pounds, burying the remains of a once glowing political career. The perfect PR symbol of our times: a fake newspaper editor."
Preston also highlights the fact that The Standard is largely produced in the afternoon prior to the day of publication – a time when Osbourne should be sitting in parliament.
Preston is of course spot on.
Osborne's journalist experience is limited to a few freelance columns (and not all columnists can consider themselves to be journalists). He has never managed a news desk and I would be surprised if he has ever even subbed an article or built a page.
So there are two questions that arise from the appointment.
Who will the editor of The Evening Standard really be and where will the buck stop?
Note: The real editor must be really annoyed not to be able to update their LinkedIn status with such a senior title.
As the editor, Osborne's should take responsibility for every word printed in the title. If his role is as hands-off as Preston suggests – why would he risk his reputation to such an extent.
https://www.vuelio.com/uk/wp-content/uploads/2017/03/GeorgeOsbourne_afakeeditor.jpg
506
760
Jake O'Neill
https://www.vuelio.com/uk/wp-content/uploads/2019/09/vuelio-logo.png
Jake O'Neill
2017-03-27 09:04:24
2017-03-27 10:49:07
In the era of fake news, is George Osborne a fake editor?