Influencer Insight: Kate on Conservation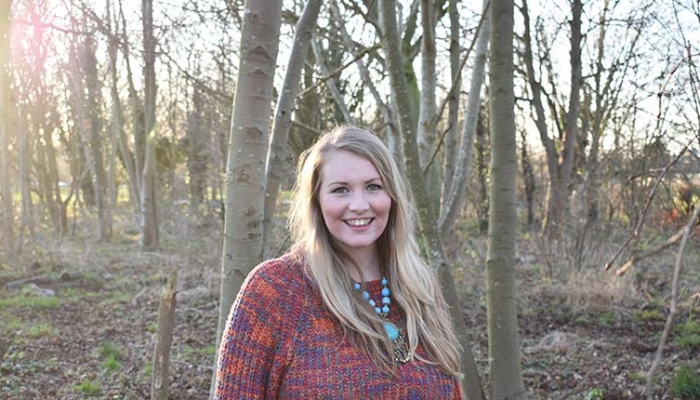 The blogger behind Kate on Conservation began as a campaigner and educator determined to highlight issues not yet receiving mainstream media coverage and encourage others to take an interest in protecting wild flora and fauna.
Providing green news and conservation information to her readers, Kate believes no issue is too big or small when it comes to empowering the public with knowledge – read on for what Kate thought of popular lockdown watch Tiger King as well as three small changes you can make to be more mindful of the world around you.
How did you originally get started with writing about conservation and wildlife?
I started my blog as part of my 'Web Publishing' unit during my Journalism degree. The topic or 'angle' of wildlife conservation came easy to me as it's my strongest interest and passion. It was also so heavily rooted in the news and politics of the day, making it perfect for the brief. All these years later, I still look for the news angles in my posts – though I tell stories from a more personal perspective, too.
What's your favourite thing to post about?
I love to write about the inspiring work of others. The conservation world is absolutely full of amazing people and everyday small successes. It can be easy to be overwhelmed by the large scale destruction of the environment, and the huge species loss we're hearing about regularly, but it's worth remembering there are millions of people all over the world doing incredible work on the ground every single day. I love to interview conservationists, storytellers and sometimes even celebrities to gain all manner of perspectives.
How have you had to change your approach during the COVID-19 pandemic?
Obviously, it's not been possible to interview people in person, so I've been on the phone a lot more, and sometimes Zoom. I actually prefer phone calls for interviews, as I think people are a lot more at ease when they can be in comfort – wearing their pyjamas or not having to worry about how their hair looks, etc. A lot of what I've been doing has been the same, though; I spend a lot of time on emails and social media, and I was working from home before the pandemic, anyhow.
I suppose the type of content I'm writing has adapted somewhat, as I've had to be reactive to what COVID-19 means to the natural world and wildlife conservation and how wildlife organisations are reacting to it. Such as the call for a One Health approach to Wildlife Trade Laws, the End Wildlife Crime initiative to introduce an International Agreement that would help prevent further pandemics and the Global Nature Recovery Investment Initiative.
What are some of the environmental stories/issues happening at the moment that you'd wish more people knew about?
Something I wrote about recently is that burning trees for electricity is actually no better for the climate than burning coal. This has led to calls for an end to biomass burning subsidies, with organisations instead asking for those billions of pounds to be re-directed to fill a 'critical funding gap' for other renewable energy solutions like wind and solar. A recent infographic from Cut Carbon Not Forests contrasts the area of forest the Government pledges to plant with trees as part of its 'Nature for Climate' fund with the area of forest that will need to be cut down over the same period to supply the UK's massive demand for wood to burn as fuel for electricity.
I would also love to spread the word about the controversies surrounding the UK's badger cull. And the positive news of the return of Britain's largest and most endangered spider; the Great Fox-Spider, rediscovered in the UK after more than 25 years.
For those who are trying to be more mindful about conservation, what are three small changes you would recommend people start with?
1. Feed the birds in your garden, or in the local park if you don't have a garden. That simple regular contact with nature can show the importance of caring for other creatures and have huge positive impacts on our own mental health.
2. Look after the pollinators; sowing bee-friendly plants, avoiding the use of pesticides, helping out grounded or trapped bees in the Spring/Summer with a little sugar water on a spoon… think of whatever space, garden or windowsill you have as a miniature nature reserve.
3. Try meatless Mondays, or one-week meat-free a month, and aim to build from there. I think by now we all know the impact of animal agriculture on the planet – making even small changes and reductions is a vital step in the right direction.
Do you think the popularity of Tiger King earlier this year has got the public thinking more about the protection of wildlife?
I hope that it inspired people to think more about the way animals are kept in captivity and the problems with roadside zoos, but I suspect that message was lost somewhat to the personalities and eccentricities present within the series. I've tried to bridge the gap in my readers' minds so that they consider that Joe Exotic and his penchant for tigers is not as rare as you may think. An estimated 7,000 tigers could be living in captivity in the United States. Compare that with the roughly 3,900 wild tigers that exist on Earth and you can start to see there is a major problem. The picture is equally concerning in Europe.
Favourite wildlife documentarians/documentaries?
BBC's Planet Earth and Planet Earth II, Discovery's Racing Extinction and National Geographic's Before The Flood. I also love Disneynature's Elephant, narrated by Meghan Markle.
How do you collaborate with brands and which kind of brands do you really like working with?
I love to work with cruelty-free, vegan brands, wildlife charities and campaigns, and nature-loving/eco-friendly social enterprises. I often work with brands to write features on the blog (sponsored content written by me, or hosting guest posts), or to promote on social media, including Instagram and Facebook giveaways. I have a media pack available here.
For PRs looking to work with you and your blog/website, how would you prefer they approach you and with what kind of content?
Via my email address. I also have a contact form on my blog site.
What other blogs do you check out regularly (whether conservation-related or not)?
I actually run an initiative called The Wildlife Blogger Crowd, where I bring wildlife bloggers together to share their work, collaborate and support other bloggers. I'm following lots of bloggers from here and keeping in regular contact through the database of wildlife storytellers I'm growing.
https://www.vuelio.com/uk/wp-content/uploads/2020/11/Kate-on-Conservation.jpg
430
760
Phoebe-Jane Boyd
https://www.vuelio.com/uk/wp-content/uploads/2023/09/vuelio-logo-200px.png
Phoebe-Jane Boyd
2020-11-17 14:52:19
2020-11-17 14:53:32
Influencer Insight: Kate on Conservation