What are the Online Influence Awards judges looking for this year?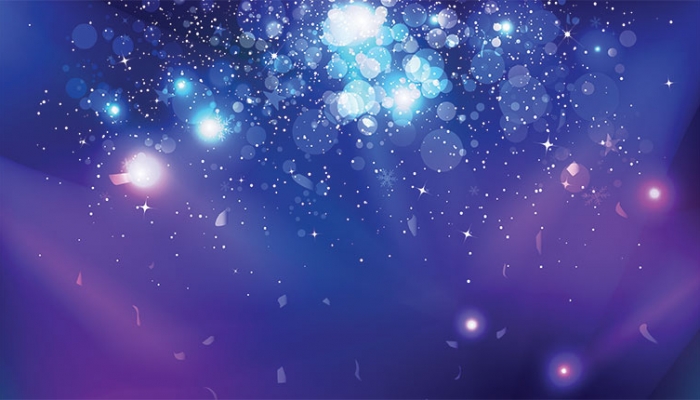 With changes to the nomination and shortlisting processes for this year's super-safe, socially-distanced and all-virtual Online Influence Awards, the judging process also needed a reshuffle…
As we head towards awards night, this Friday 20 November, 17.00 – 19.00, the judging panel have looked through the shortlist and carefully selected winners across the 17 influencer and campaign categories. While we can't reveal the winners quite yet, we caught up with a few of our judges to hear more about what they were looking for this year.
Bringing together a mix of experience across social media, PR, comms and journalism, this year's judges are former winners Jo Middleton (Slummy Single Mummy) and Marcel Klebba (MK), the PRCA's Koray Camgoz, CIPR's Cat Morgan as well as Vuelio's own in-house Influencer Expert, Holly Hodges.
For this celebration of bloggers, vloggers, writers and comms professionals, Vuelio wanted to include more of the influence industry than ever before. As with every industry, the influence and communications sector has faced its own unique challenges and this has, naturally, impacted content and approach.
'The opinions we share now differ from the pre-pandemic world, but I think this makes the blogosphere richer in the breadth of thought and insight,' believes Marcel Klebba, who won the best PR, media & communications blog by Vuelio in 2017 and featured in Vuelio's top 10 PR blogs in 2017, 2018 and 2019.
'Lockdowns mean we will see new writers and content creators who are exploring their skills. For those who have been doing it for a while, this might mean they now have more time to work on their craft and experiment with the form.'
Multi-award winning parenting and lifestyle blogger Jo Middleton has been particularly impressed by the tenacity of those working through such a difficult time for creativity: '2020 has definitely been a tricky year in the blogging sphere – not just in terms of work but generally in managing self-employment alongside the stress and anxiety of such an unprecedented situation.
'I have masses of admiration for all the bloggers who have maintained a positive and proactive attitude towards work and who have gone the extra mile this year to engage with audiences and continue to create interesting and entertaining content.'
And in such a difficult year, what were the Online Influence Awards judges looking for when it came to the best in each category?
'Creativity and interesting opinions,' said Marcel. 'It's hard to stand out in the blogosphere. But it's not impossible to find your niche and thrive in it. With that in mind, I was also excited to see how content creators are adjusting their distribution channels to the current climate and whether the interaction with their audience has changed.'
'I'm looking for a few different things from nominees this year,' said Jo. 'Essentially, I want that magic mix of content that's informative and engaging, but that also has an authenticity and, perhaps, even a vulnerability to it. For me, a successful blog is one that manages to retain the personal touch – one that enables readers to feel a genuine connection with the writer.'
Authenticity and genuine audience connection is also important to Holly Hodges, who has been involved with judging the awards since their inception.
'I've been working closely with the influencer industry as it's gone from strength to strength and am amazed at all the creativity that's continued through 2020,' said Holly.
'I wish we could award everyone, to be honest, as the entrants this year have been fantastic. I'm glad we can get together (even virtually) to celebrate all the great things that people have managed to make happen this year.'
Register to attend the virtual Online Influence Awards this Friday 20 November here.
https://www.vuelio.com/uk/wp-content/uploads/2020/11/Online-Influence-Awards-judging.jpg
430
760
Phoebe-Jane Boyd
https://www.vuelio.com/uk/wp-content/uploads/2023/09/vuelio-logo-200px.png
Phoebe-Jane Boyd
2020-11-18 15:39:15
2020-11-18 15:39:15
What are the Online Influence Awards judges looking for this year?