Interview with THE Marcel Le Corgi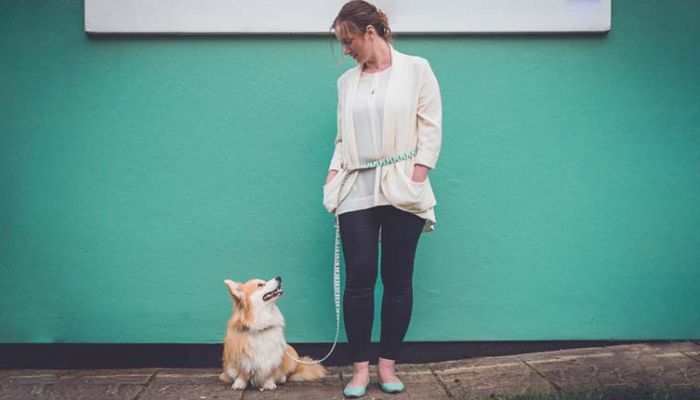 Marcel Le Corgi is the adorable Pembroke Welsh Corgi living his best life in London. A leading pet blog, Marcel Le Corgi is a social media star, therapy dog and the co-founder of the UK Corgi Club. A travel, food and fashion addict, Marcel has worked with leading brands and is often the go-to authority on all things Corgi in the UK.
We caught up with Marcel's maman, Aurélie Four (who helps with the typing!), and she told us about the joys of being a pet blogger, working with Marcel and his needs, and the amazing campaigns they've worked on (and the types they want to work on in future!).
How has your blog changed from when you first started?
'Le blog' has not changed so much since I started it last year… I am focusing more on travel and lifestyle now because these are close to our heart and what we're best known for. I am planning on relaunching it with a new design in the next few weeks, and focus more on my photography (of Marcel, I have my own website www.photobya4.com for the rest). With 2018 having been such a busy year, I've focused on social media and my own business more, but being once again named in the Top 10 UK Pet Blogs and being named a finalist at the Vuelio Blog Awards has motivated me to go back to writing and posting more.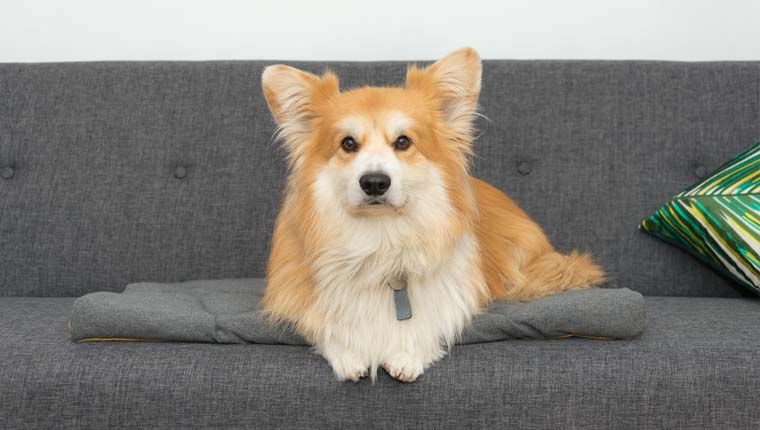 What's the best thing about being a pet blogger?
Getting to do the things we love the most! Spending time with Marcel, travelling and eating good food. I love how it's improved my photography and writing. We get to connect with some very inspiring people (and pups) too, some have become very good friends and we support each other in our blogging and social media journey. I also love to be able to share and return that love – by using our 'voice' to promote causes that are dear to us (and help charities, pet charities especially) but also, and most importantly, making others smile and happy. Two of our personal highs this year were helping a fan propose in July and Marcel being invited as the ring bearer and fluffy guest of honour at the wedding of two fans (we'd helped them propose too) in Tuscany this September.
How conscious are you of Marcel's personality as opposed to your own when writing?
I write 'le blog' as Marcel, so showing his bubbly personality when writing is my main focus, the same as for his social media. He is fun, extremely clever, charming, liked by everyone (and loving everyone back!), enjoys his food very much and to be with us, so becoming a 'food and travel critic' was an obvious progression! Our adventure on @lecorgi has always been about him and focused around him and I intend for this to continue.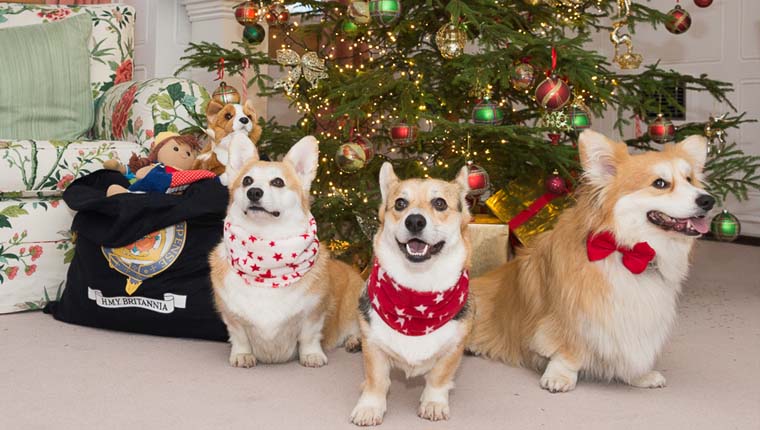 What's better (and WHY) cats or dogs?
Do you mean 'who' is better? 😉 They all are the best! I have a preference for dogs, obviously, but Marcel loves all living beings equally, including cats (they just rarely return the favour).
Do you dress up your pets for Halloween?
Halloween and other occasions, but it's rarely for more than a few minutes/a few photos and only because he does not mind. We knew that our first few weeks with him were primordial to making sure he had as many experiences as possible and always make sure everything we do with him is a positive experience – from travelling and dressing up to going to the vets or photoshoots. I avoid getting him into situations where he will be uncomfortable and if he shows signs of not being happy, even in the middle of filming, then we adapt, take a break or stop if needed. He is and always will be going first and while everything we've been doing during this adventure has been amazing, I insist on him being what we decided to take him for – a dog, a family member and a companion.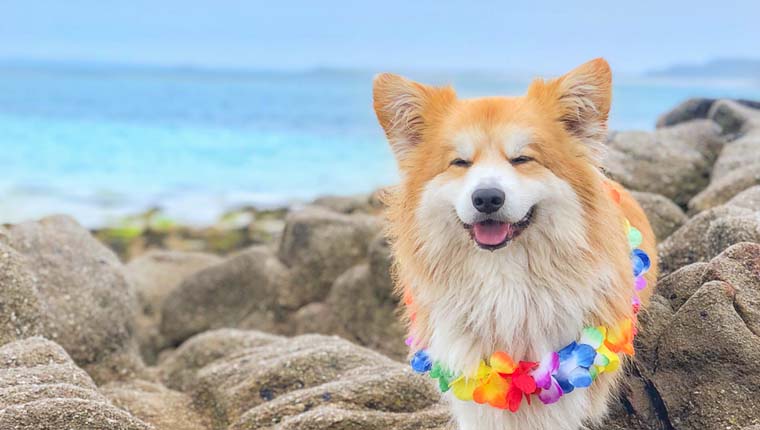 Did you have a pet growing up?
Absolutely! I grew up with dogs – a spaniel and then a poodle cross. I also had a fish at Uni. I always knew I wanted a dog of my own but waited until it was the right time and I knew I would be able to give them the care they deserve.
What's the best top tip you have for pet owners?
Keep every experience as pawsitive as you can and do not force your pets to do anything they don't want to – this will only damage your bond. Staying positive for Marcel helped me in my own life too! You know your companion more than anyone else and they count on you to be their voice when needed, remember that you chose to have them not the other way around, and you have a duty to make sure they are well cared for and trained (training also helps with the human-animal bound).
One thing that I see a lot with corgis is people thinking them being overweight is cute but it is not. Overfeeding an animal is not loving them, it is reducing their life expectancy. Ah, last one… no amount of 'likes' or 'shares' is worth endangering your companion's safety or wellbeing!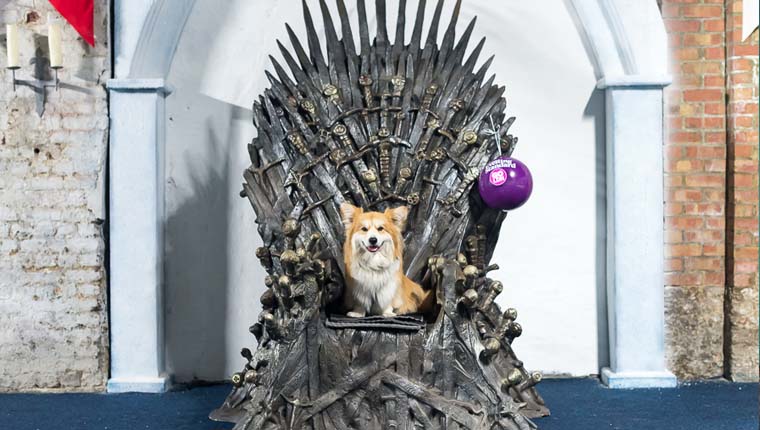 How do you work with PRs and brands?
I only work with brands and PRs that have ethos similar to ours. Paid or not, I would not accept to recommend or feature a product or experience that we did not enjoy or that I would not be comfortable using for Marcel and/or myself. I love to communicate, discuss ideas, being allowed to be creative and for my work to be respected and valued. I also love to think and go outside the box and get to work with 'human' and lifestyle brands. No one knows our audience better than me and I like to work with PRs and brands that take this into account.
What are the best collaborations you've worked on?
They've all been amazing, so I'll only select a few that I know we'll all enjoy. I have wanted to visit the Isles of Scilly for years, and to get Marcel to fly (but not in the haul) so when we got to do both for our wedding anniversary this summer (we had to postpone plans for a big tropical trip after both our car and boiler had to be replaced within weeks) in collaboration with the local tourism board, this was extra EXTRA special! And it turns out there is no need to leave the UK to get that tropical feel!
2018 has been quite the year with many travel opportunities (including to our beloved Scotland, twice, to shoot a festive campaign on board the Royal Britannia Yacht and on a ski press trip – and also filming in France with Eurotunnel Le Shuttle); our first lifestyle collaborations (the latest one being with MADE.com); a campaign to encourage and promote dog-friendly restaurants (with Compare the Market); and going 'mainstream' when we started reviewing dog-friendly eateries and activities for the Evening Standard's GoLondon digital platform (Marcel is one of their first rePAWters, but really I write and take the pictures).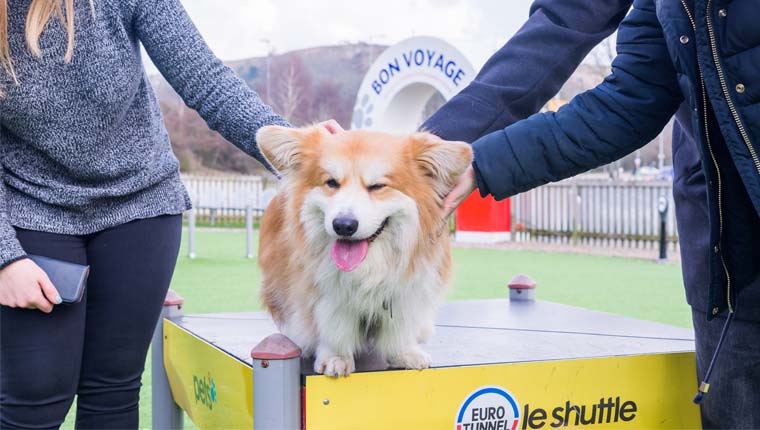 Do bloggers need their own industry association?
Absolutely! So, they can get support and information, exchange more, collaborate, grow and know what's ok or not, what the rules and regulations are. Right now, the rules are very confusing and I feel like the fraudulent actions of a few throw shade on all of us. It's an industry that is often more used (and trusted and has more impact) than traditional media. I feel like we need to talk more between us and that will benefit everyone – so there is less abuse too (both from bloggers and the brands that work with them).
What other blogs do you read?
After meeting them at last year's Vuelio Blog Awards, I started reading Katzenworld and love their work! City Dog Expert and Miss Darcy's Adventures have been an inspiration too and I'm glad to have connected with them all! I also read quite a few travel, food, lifestyle and beauty blogs – monitoring trends on social media and blogs used to be my job until I made the switch to freelance last year.
https://www.vuelio.com/uk/wp-content/uploads/2018/11/Marcel-Le-Corgi-2018-featured.jpg
430
760
Holly Hodges
https://www.vuelio.com/uk/wp-content/uploads/2015/10/vuelio-logo-transparent.png
Holly Hodges
2018-11-27 08:00:05
2018-11-27 13:13:32
Interview with THE Marcel Le Corgi