Is it time for a PR reshuffle?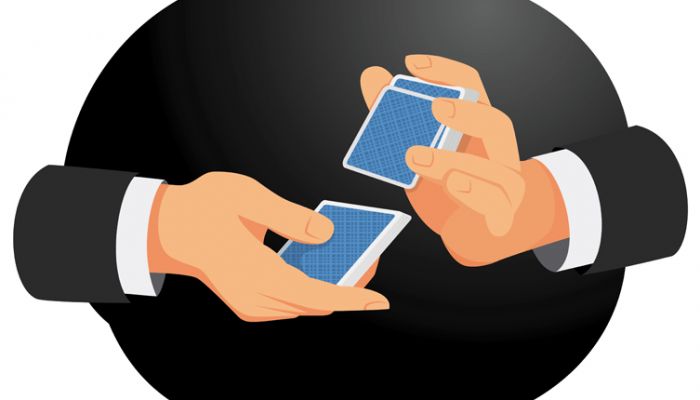 A reshuffle is not only a chance to fix areas that may not be working, but also promote new talent and increase diversity. You don't need to be in Government for a reshuffle – great PR teams have a mix of experience and skills, and moving people into different areas can reveal hidden talents and lead to new successes.
At work, it's easy to become set in your ways and do things because 'that's how they've always been done'. New perspectives on old processes can often highlight obvious flaws or opportunities, and all PR teams should think about trying a reshuffle in order to stay fresh.
Perhaps you have some junior team members who are brimming with ideas but don't have the opportunity to share them in the current set up. Or maybe you have a team member who always pitches, and does a great job, but hasn't led the team on a new campaign.
Having a reshuffle shouldn't be about punishing people in existing roles (as the Government reshuffle is often perceived in the press); if you know the best people are already being used in the best ways, there's no need to move them or give them different responsibilities. That doesn't mean they have to miss out on the reshuffle though – invite different members of the team to share what they're working on and see the benefits of outsiders' perspectives.
The Government reshuffle is often touted as a means to increase diversity in the Cabinet – reducing the hegemony of old white men, to become more representative. Your brand, or your clients' brands, have audiences everywhere, from all walks of life. If you always approach campaigns and content in the same way, with the same people driving them, you may be missing out on large sections of your potential clientele. The reshuffle should be an opportunity to make sure your storytelling is representative across different cultures, races, genders, nationalities and age groups.
As it's the start of a new year, now is the perfect time to have a reshuffle. Talk to the team, find new ideas and plan for a successful 2018.
Are you planning a reshuffle? Tell us all about it on Twitter.
https://www.vuelio.com/uk/wp-content/uploads/2018/01/shuffle.jpg
430
760
Jake O'Neill
https://www.vuelio.com/uk/wp-content/uploads/2019/09/vuelio-logo.png
Jake O'Neill
2018-01-08 10:57:16
2018-01-08 10:57:16
Is it time for a PR reshuffle?