Peter Preston dies aged 79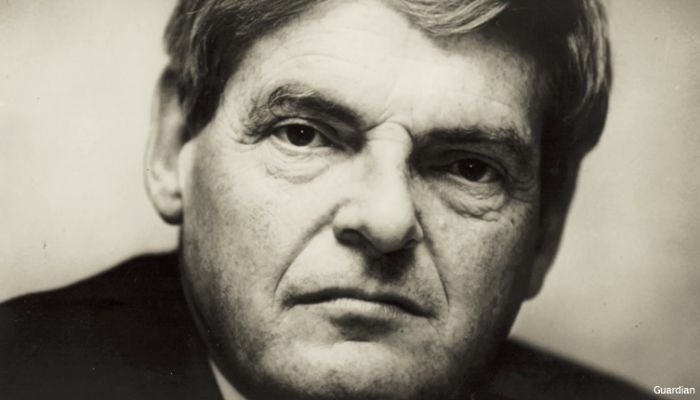 Peter Preston, former editor of the Guardian and a journalism giant, has died at the age of 79. Preston joined the Guardian in 1963 and went on to become editor for 20 years, from 1975 to 1995. His later career saw him write a column for the Guardian and Observer.
In the Guardian's obituary, Preston is credited with transforming the paper into a 'genuine national force' with an 'international reputation'. He helped the title fight back against the launch of the Independent and a 'brutal price war'. He also came up with the concept of a secondary daily features supplement by launching G2.
Preston was considered an old-school newspaper man and one of the finest journalists of his generation who had a genuine passion for the industry he worked in. His final column, published on New Year's Eve, discusses how the press should hold itself to its own values of 'transparency and rigour'.
Preston's son, Ben, is executive editor at The Times and has written a moving account of his dad's 'good death'. He said: 'Dad died a good death, one that amplified the qualities we so admired while he lived. Resilience, bravery, wisdom — he was loved and loving until the end. The fulcrum of our family.'
Alan Rusbridger, who was Preston's deputy before succeeding him in 1995, paid tribute to his former boss: 'Peter embodied all the best virtues of the paper he edited with such distinction for so long. He combined great integrity, a stubborn toughness and a decent humanity with real strategic vision. The paper owes him an immense debt.
'To the end he worked tirelessly for the protection of reporters and editors around the world and towards the education of journalists in Eastern Europe and Africa. He will be sorely missed.'
Katharine Viner, editor-in-chief of the Guardian and Observer, said: 'Since I became editor-in-chief of the Guardian and the Observer in 2015, Peter has been a kind and unobtrusively supportive friend, providing advice and insights and the kind of ballast that could only come from someone who'd been there and done it.
'His last email to me was to praise the Guardian's membership figures and ended with the comment "hope you're in good heart". He will be missed by everyone at the Guardian.'
Michael White, former political editor of the Guardian and who worked with Preston, said: 'At first glance Peter Preston was an improbable Fleet Street editor. He wasn't charismatic and never raised his voice, he was taciturn and soft-spoken, often elliptical, both in conversation and his writing. He chewed the ends of biros.
'But beneath the outward diffidence lay a powerful determination and nimble intelligence which he deployed constantly to refresh the Guardian through two tough decades. Quick and clever, with a warm, mischievous sense of humour, Peter loved print and never lost faith in the future of newspapers.'
The Guardian is requesting memories of Peter Preston, which can be submitted here.
https://www.vuelio.com/uk/wp-content/uploads/2018/01/Peter-Preston.jpg
430
760
Jake O'Neill
https://www.vuelio.com/uk/wp-content/uploads/2019/09/vuelio-logo.png
Jake O'Neill
2018-01-08 14:16:24
2018-01-08 14:16:24
Peter Preston dies aged 79