BBC's China Editor steps down due to pay inequality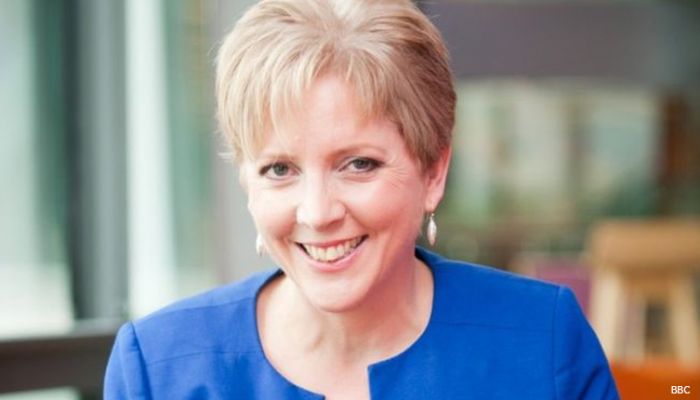 Carrie Gracie has stepped down from her role as China editor at the BBC after accusing the public broadcaster of 'breaking equality law' and 'resisting pressure for a fair and transparent pay structure'.
In an open letter to the 'BBC Audience', published on her blog, Gracie says:
'In thirty years at the BBC, I have never sought to make myself the story and never publicly criticised the organisation I love. I am not asking for more money. I believe I am very well paid already – especially as someone working for a publicly funded organisation. I simply want the BBC to abide by the law and value men and women equally.
'On pay, the BBC is not living up to its stated values of trust, honesty and accountability. Salary disclosures the BBC was forced to make six months ago revealed not only unacceptably high pay for top presenters and managers but also an indefensible pay gap between men and women doing equal work. These revelations damaged the trust of BBC staff. For the first time, women saw hard evidence of what they'd long suspected, that they are not being valued equally.
'Many have since sought pay equality through internal negotiation but managers still deny there is a problem. This bunker mentality is likely to end in a disastrous legal defeat for the BBC and an exodus of female talent at every level.'
Gracie goes on to describe how she took her dream role on the understanding that she was to be paid equally with her male peers. When the BBC released details of top-earning 'stars', Gracie discovered the two male international editors – US editor John Sopel and Middle East editor Jeremy Bowen – earned at least 50% more.
After learning of the pay disparity, Gracie asked her bosses to make all the international editors' pay equal. She was, instead, offered a pay rise that, 'remained far short of equality'. Gracie therefore quit her role and will be returning to her former post in the newsroom where she 'expects to be paid equally'.
The story has made waves online, not least because Gracie was a presenter on the Today programme this morning. Due to BBC rules on impartiality, she was unable to discuss the story herself so it was covered in the news bulletins and, as PRWeek calls it, 'a slightly ill-tempered interview between Humphrys and Mariella Frostrup'.
There has been support from all sections of the press, as well as MPs from multiple parties. On Twitter, the hashtag #IstandwithCarrie trended this morning, and was dominated by BBC staff:
.@BBCCarrie Gracie is brave and brilliant. Not sure what is so hard to understand about #equalpay for equal work. #IstandwithCarrie

— Sarah Montague (@Sarah_Montague) January 7, 2018
Equal pay for equal work of equal value is the law. If it's happening to #BBCWomen, it's happening to you. #istandwithcarrie https://t.co/1xJipPzVkh

— Samira Ahmed (@SamiraAhmedUK) January 7, 2018
This is a letter to everyone who loves and values the BBC from one of its finest journalists. @BBCCarrie has resigned as China editor. Please read and retweet. It's time for #equalpay https://t.co/eSMU3x5aCS #bbcwomen #IStandWithCarrie

— Clare Balding (@clarebalding) January 7, 2018
To the naysayers, note Carrie says she wants equal pay. Not a pay rise. Work it out. (It would help save some of that £80m too) #Istandwithcarrie https://t.co/HRY3UcPPt2

— Matthew Price (@BBCMatthewPrice) January 7, 2018
Brave, brilliant @BBCCarrie please read her letter as she resigns as China editor over #equalpay @thetimes #IStandWithCarrie

— Jane Garvey (@janegarvey1) January 7, 2018
A BBC spokeswoman said: 'A significant number of organisations have now published their gender pay figures showing that we are performing considerably better than many and are well below the national average.
'Alongside that, we have already conducted a independent judge led audit of pay for rank and file staff which showed "no systemic discrimination against women".
'A separate report for on air staff will be published in the not too distant future.'
As the BBC's own story points out, director general Tony Hall has pledged to close the gender pay gap by 2020, saying the BBC should be 'a n exemplar of what can be achieved when it comes to pay, fairness, gender and representation'.
https://www.vuelio.com/uk/wp-content/uploads/2018/01/Carrie-Gracie.jpg
430
760
Jake O'Neill
https://www.vuelio.com/uk/wp-content/uploads/2019/09/vuelio-logo.png
Jake O'Neill
2018-01-08 14:46:12
2018-01-08 14:46:12
BBC's China Editor steps down due to pay inequality