Jenni Field named 2019 President-Elect of the CIPR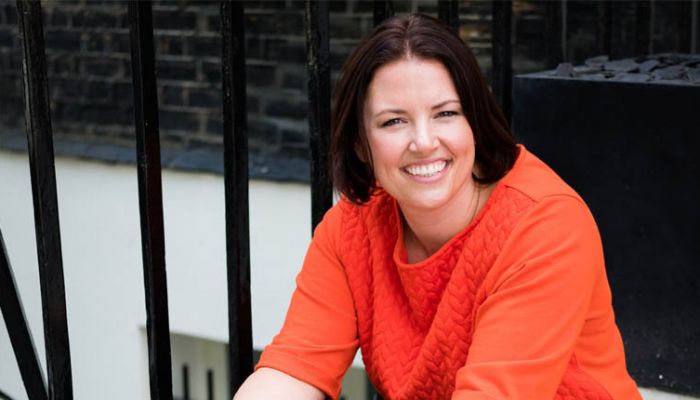 Jenni Field, director of Redefining Communications and co-founder of The IC Crowd, has been named President-Elect of the Chartered Institute of Public Relations for 2019, having stood unopposed in the 2018 Election.
Field, who will take over from Emma Leech as President in 2020, is a chartered PR practitioner and former CIPR Inside Chair. She said: 'I am delighted to have been nominated as the CIPR's President-Elect for 2019. I have been a volunteer with the CIPR for several years and I'm proud of the work we have achieved to further our profession. I'm excited about working closely with Emma Leech and Sarah Hall, as well as with those who've been nominated to serve on Council.
'I'd like to thank all those who supported my nomination and I hope that with their continued support we are able to make a real difference to the profession and the communications industry as a whole.'
Current President, Sarah Hall said: 'Volunteers are the lifeblood of the CIPR and my thanks go to all the fantastic professionals who have put themselves forward to ensure the Institute remains ambitious, relevant and forward looking.
'Jenni is a superb board member who has brought additional internal comms expertise to the table and has always supported the drive to reassert public relations as a strategic management function. I know she'll bring strong leadership to the role and look forward to seeing all she achieves over the next three years.'
Field was nominated by 10 other members. In her candidate statement, she said: '[The CIPR] should be the body for all practitioners at every level – understanding the changing environment practitioners operate in and how PR has a role to play in organisational leadership.'
She has also outlined her commitments, which are:
To grow membership and increase volunteer engagement
To improve the understanding of PR as a strategic function
To have a training and development programme for everyone
Alongside Field's appointment, the full line-up for the CIPR's Council in 2019 has been revealed:
Jenifer Stirton
Laurian Hubbard
Hayley James
Chris Taylor
Nicola Brown
Gary Taylor
Andras Sztaniszlav
Alison Tobin
Andrew Bartlett
Michael Blowers
Mandy Pearse
Daniel Gerrella
Peter Holt
Kerry Sheehan
Rachel Royall
Lindsey Collumbell
Clare Parker
Deb Sharratt
Andy Green
Trudy Lewis
https://www.vuelio.com/uk/wp-content/uploads/2018/09/Jenni-Field.jpg
430
760
Jake O'Neill
https://www.vuelio.com/uk/wp-content/uploads/2019/09/vuelio-logo.png
Jake O'Neill
2018-09-21 12:00:33
2018-09-21 13:50:43
Jenni Field named 2019 President-Elect of the CIPR