Five Things: The Circle, CIPR, GDPR, Evan Davis & Cathay Paciic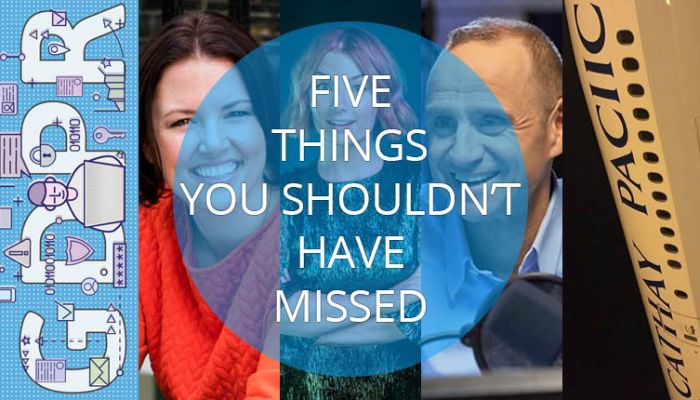 This week's Five Things covers a week of news (see what we did there?). We have a new social media warning, a new President-Elect, a new development in GDPR, a new presenter for Radio 4's PM and a new job for the plane paint shop.
1. The Circle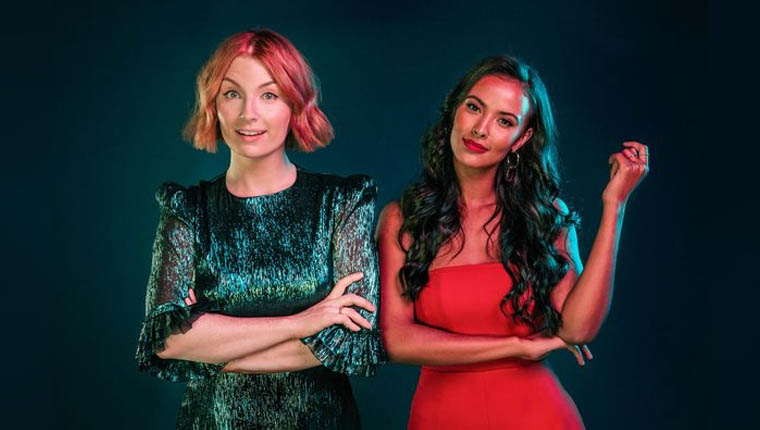 Is it another naff reality show or a comprehensive comment on modern society? Possibly both. The Circle sees a group of people isolated in their own flat within a block, only able to communicate through a social network called 'The Circle'. While the personalities are loud, and some of the interface action quite annoying (the shouting at the 'voice-recognition' system, which is clearly an intern typing what's being said, is quickly grating), there's definitely an interesting point being made about social media and its role in modern life.
Not everyone is being themselves – for example, there is a gay man pretending to be straight, a man pretending to be a woman using his girlfriend's pictures and an ad exec pretending to be an oncologist. All of it is being done in the name of being the most popular to win a prize, with regular star-ratings from the other Circle users (oh hi Black Mirror!). It's hard to watch this without thinking about your own social media use, thinking you 'know' people online – and, inevitably, drawing parallels with the frequent 'scandals' hitting the influencer marketing industry. In an age of FAKE NEWS, 'for the Gram' and catfishing, The Circle may be just what everyone needs as a reminder that we really don't know who's behind the avatar.
And if you still doubt whether Channel 4 are using The Circle to troll social media every night for three weeks, check out the retweets of Ian Katz, director of programmes at Channel 4 (including some colourful language):
#TheCircle is fascinating and car crash tv all at the same time. Feels so wrong but I can't look away.

— Skyler ? (@Georgeeyfs) September 18, 2018
Good sign… https://t.co/Z2QMUX4xMr

— Ian Katz (@iankatz1000) September 18, 2018
This is a fucking low point for society #TheCircle

— SomeoneLK (@lk_someone) September 18, 2018
2. New CIPR President Elect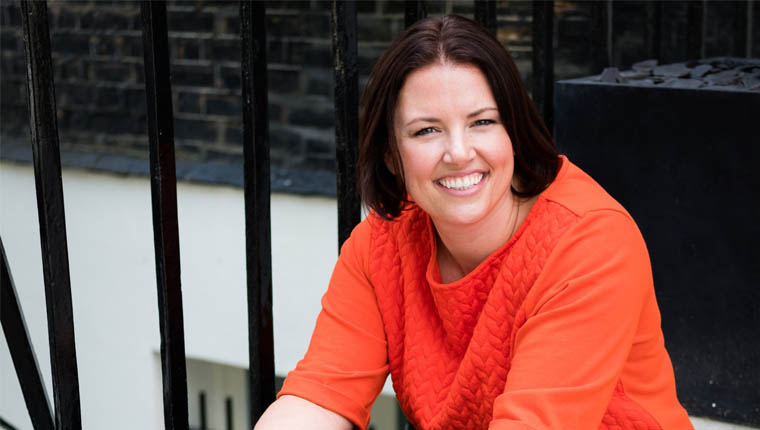 The CIPR has named its President-Elect for 2019. Jenni Field, director of Redefining Communications and co-founder of The IC Crowd, will become President in 2020 when she takes over from 2018's President-Elect Emma Leech.
Jenni has been a volunteer with the CIPR for several years and championed the work of volunteers in her candidate statement. She is going to use her tenure to find a way to further utilise volunteers in the organisation and grow membership. Find out more about her appointment and the CIPR's 2019 Council here.
3. GDPR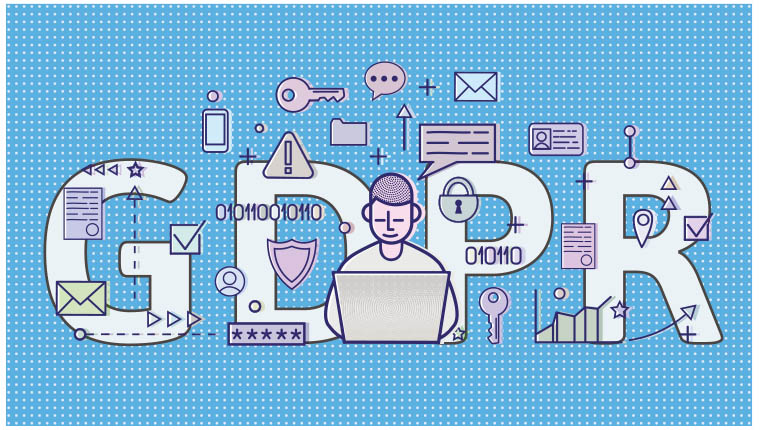 The first GDPR notice has been served by the Information Commissioner's Office (ICO). AggregateIQ (AIQ) – which has been linked to scandal hit Cambridge Analytica – has 30 days to cease processing 'any personal data of UK or EU citizens obtained from UK political organisations or otherwise for the purposes of data analytics, political campaigning or any other advertising purposes'.
If AIQ fails to comply with this Enforcement Notice, or is unsuccessful in any appeal,
the ICO may serve a penalty notice requiring payment of any amount up to 20 million Euros or 4% of AIQ's worldwide turnover.
It is the first time a GDPR notice has been served by the ICO, and while AIQ's activities took place before GDPR came into force, it is still considered to be processing the data after the GDPR. All eyes are now on this story as it unfolds to see how GDPR will shape the future of data processing in the UK.
Vuelio helps its customers to comply with the GDPR – find out more about our extensive GDPR work here.  
4. Evan Davis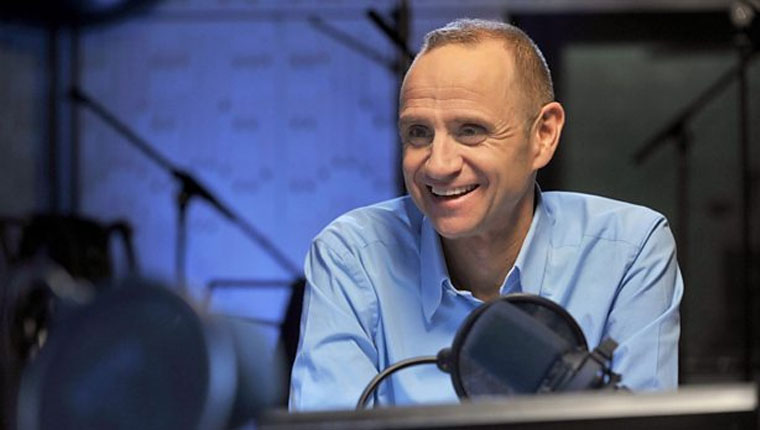 Evan Davis has left Newsnight to become the presenter of BBC Radio 4's PM programme. He was at Newsnight for four years and was previously a presenter on the Today programme as well as the BBC economics editor before that. On his appointment, Evan said: 'Having survived several years of people saying "you're not as good as Jeremy Paxman", I now look forward to people saying "you're not as good as Eddie Mair".'
Eddie left the BBC earlier this year to join LBC, where he now presents his own afternoon show.
Evan takes up his new role later in the autumn; a Newsnight replacement is yet to be announced.
5. Cathay Paciic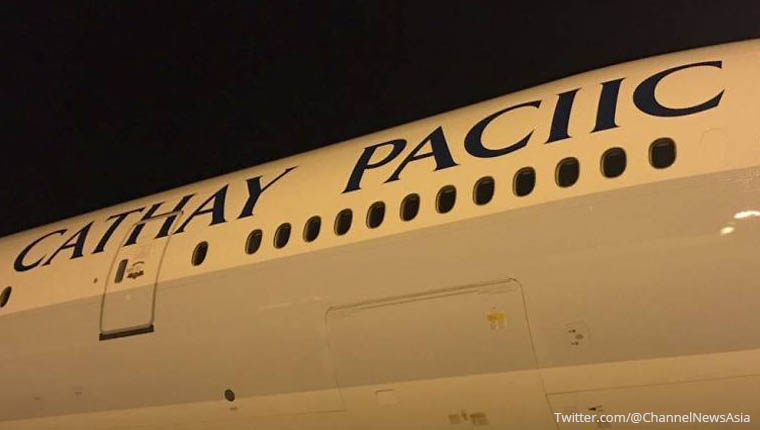 Sack the sub! Cathay Pacific were left with red faces after the livery on one of their planes missed out one of the 13 letters that makes up the company's name. As any PR knows, you proof, proof and proof again. Then you get someone else to proof, then you proof again – because once it's done, it's done.
Cathay Paciic were good sports about the whole thing tweeting:
Oops this special livery won't last long! She's going back to the shop!
(Source: HKADB) pic.twitter.com/20SRQpKXET

— Cathay Pacific (@cathaypacific) September 19, 2018
As was pointed out on Twitter, no Fs were given that day.
Did we miss something? Let us know on Twitter @Vuelio.
https://www.vuelio.com/uk/wp-content/uploads/2018/09/Five-Things-21-September.jpg
430
760
Jake O'Neill
https://www.vuelio.com/uk/wp-content/uploads/2023/09/vuelio-logo-200px.png
Jake O'Neill
2018-09-24 09:30:23
2018-09-24 09:40:50
Five Things: The Circle, CIPR, GDPR, Evan Davis & Cathay Paciic