Journalist Spotlight: Bella Blissett
Bella Blissett is You Magazine's beauty columnist as well as a freelance journalist and a consultant to big beauty brands. Bella spoke to us about You Magazine's audience, working with two Twitter handles and her 2014 beauty predictions.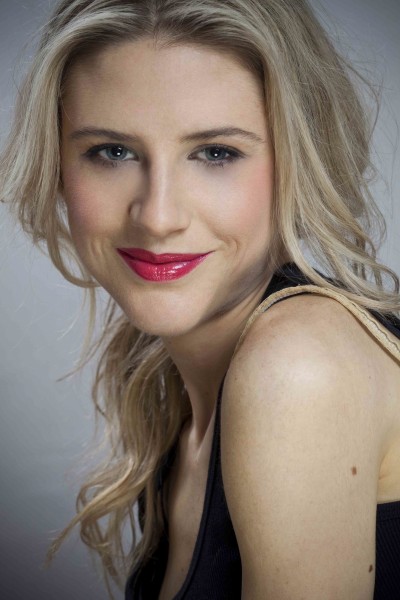 How would you describe the You Magazine column?
It is essentially a news page so the focus is on new products, trend tips and things that I find amusing or quirky but are still useful, relevant and timely to the reader.
Who is your target audience?
As it's a news page by nature with various elements on it, I imagine talking to a 17 year-old (and I have cousins this age) that might be looking for a great high street product, to women in their 60s or 70s that are looking for an anti-ageing product or to just change their look. Everyone else – including mums and career women – are in between. One of the unique things about You Magazine is that its audience is so broad.
One thing I know about our audience is that they're really engaged and really love beauty. They care, they're interested, they have an opinion about it, and they like to try new products. Beauty is one of those things that really does engage people, they talk about it and share tips. It's not a top down industry, it's peer to peer – you can learn from big bloggers or young girls at home.
What responsibility do you have as a journalist?
Journalists are the conduits for information from experts – be they make up artists, hair stylists, dermatologists or cosmetic doctors. I'm lucky enough to have unique access to all of these people through interviews, launches and by going backstage at the shows.
Is your freelance work exclusively beauty?
My freelance work is predominantly beauty but I come from a features background so I do write other features in lifestyle and health. The media landscape is changing right now so I think we all have to be adaptable and changeable.
How do you work with two Twitter handles?
Before I had my column I had a personal Twitter account @BellaBlissett that I still use for anything from the X Factor to silly things. The @YOUMAGBella Twitter handle I have is essentially about beauty. The two are interchangeable to a degree – I don't put anything out there on either that I am not happy for other people to see.
What does your consultancy work entail?
Brands approach me, for example after fashion week, asking me to compile a trend report that will then be put into a digital or print booklet that goes out to UK or international press. I also help agencies that are pitching for new accounts from a new market, usually America but also the Far East, to convey the right messages and hopefully win the account.
I keep it very separate from my editorial work. Brands I work for as a consultant I do because they pay me a fee, there's no question of there being a crossover.
What do PRs do that you don't like?
I think it's not a case of 'I don't like' PRs doing things. As an industry, or maybe as the entire world, we need to rethink the amount of emails we're sending. Sometimes you can send 10 emails: 'Thank you', 'No, thank you', 'that's fine'… Soon we're all going to become professional emailers! Is it a mutual responsibility on all our parts to send fewer emails and still get the job done? I think so.
What is your favourite beauty brand? 
I can't possibly pick one, it would be like choosing favourites among my children! 
Who is your style icon? 
This is going to sound very weird. I feel like I want to be a little bit of Elizabeth I meets Barbie meets Kate Beckinsale. That's how I am feeling right now.
What will be big in beauty in 2014?
Everything is going to be pink. Pink was a big focus in fashion for AW13, now that's tipping over into beauty for spring. It's my favourite colour so I'm thrilled.
Products that tell it like it is. If a product washes my hair, great – say that. It doesn't need to change my life. Honesty is important to consumers and brands that show integrity will win out.
I think personalisation is going to happen more and more. Products that are tailored to the beauty needs and lifestyle of the consumer.
And skin, skin is everything right now – but it takes time and work. Ironically, one of the biggest make up trends from fashion week is wearing less make up – but looking like you have better skin. Achieve a great blank canvas and the rest will follow. This is real beauty without distracting frills and fripperies.
What super power would you have?  
This is just so easy because I think about it all the time: teleport.
Who would play you in a film?
Can a fictional character play me? I'd like it to be someone mad –Alice in Wonderland meets Helena Bonham Carter.
Editorial information on Bella Blissett, You Magazine and thousands of other media contacts and outlets, can be found in the Vuelio Media Database.
Priyanka Dayal
https://www.vuelio.com/uk/wp-content/uploads/2019/09/vuelio-logo.png
Priyanka Dayal
2014-01-07 10:57:02
2017-11-02 14:22:23
Journalist Spotlight: Bella Blissett