Journalist Spotlight: Chris Jefferies, Boat International

Chris Jefferies recently took on the role of online yachts editor at Boat International. We spoke to Chris about how he's settling into his new job, what first sparked his passion for boating, measuring audience reaction to online content and what he looks for from PRs.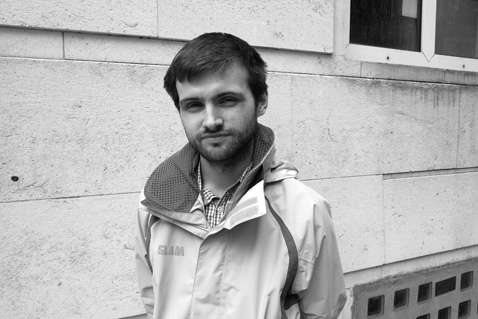 How are you finding your new role as online yachts editor at Boat International? Can you describe a typical working day for you? The best way to describe it would be "busy". I'm still building up my network and getting an idea of the full global scope of this industry. A typical day includes writing two to three news stories in the morning, then spending the afternoon working on features, researching, and networking to build up ideas for future stories.
How did you first get into writing about boating and yachting? My passion for boating began at the age of sixteen, when I got a job at Guildford boatyard working on their rowing boat and narrowboats. Sadly the yard has closed down now and the land has been put up for sale. After a few journalism jobs I got my big break in yachting journalism in 2014 when I became news editor on Motor Boats Monthly.
What do you enjoy the most about your job? Are there any particular highlights or challenges you can share? The subject matter is what gets me out of bed in the morning. I am lucky enough to write about some of the most beautiful and technologically astounding craft ever built. Challenges include overcoming the innate desire for secrecy that owners (understandably) have.
How does working on a digital platform differ from working on print media? How do you engage your audience? Working on digital means daily (and sometimes hourly) deadlines. The main benefit is that you can easily measure what your audience reacts to via Google Analytics, Facebook comments and retweets. There's also quite a lot of behind-the-scenes work on metadata to keep our articles high up in the Google rankings.
What role does social media have to play in your work? Along with our daily newsletter, social media is our key instrument for pushing our stories out to as many people as possible, as quickly as possible. We also use it to engage with key brands and influencers within the industry. We have a social media manager on our team, but everyone is expected to chip in and suggest the best ways to promote their own stories.
Do you have a good relationship with PRs? What top tips would you give to PR professionals who want to work with you? In this industry, building up an excellent working relationship with PR professionals is one of the most important ways to getting insight into what the big yards are doing. This requires quite a lot of trust and flexibility on both sides, and we appreciate it when PR professionals offer us exclusive images or an embargoed press release, so we can get a head-start on our competitors.
What type of press material are you interested in receiving? I am interested in receiving any updates on yachts over 24m in length – where they have been spotted, videos of them underway, but most importantly, high-resolution photos.
Take 5:
Where is your favourite place to travel?
Iceland. It's an incredibly interesting country with wonderfully welcoming people, and it's a fast-rising superyacht destination too!
If you were deserted on a desert island what 3 items would you choose to have with you?
My wife (provided she doesn't object to being called an "item"), my acoustic guitar and my deck shoes (I don't go anywhere without them!)
If you could live in a book, TV show or movie, what would it be?
Game of Thrones – I'd probably die in less than a week, but it would be amazing while it lasted!
Who would you choose to play you in a film?
Apparently Jonas Armstrong is my doppelgänger, so I'll say him.
Can you tell us a surprising fact about yourself?
I have filmed The Queen taking a tour of a caravan factory in Bristol.
https://www.vuelio.com/uk/wp-content/uploads/2016/06/Chirs-Jefferies.jpg
247
700
Christina Pirilla
https://www.vuelio.com/uk/wp-content/uploads/2019/09/vuelio-logo.png
Christina Pirilla
2016-11-17 09:59:08
2016-12-01 10:07:28
Journalist Spotlight: Chris Jefferies, Boat International