Journalist Spotlight: Emily Johnston
Emily Johnston is the editor of top 10 fashion blog Fashion Foie Gras. Emily spoke to Vuelio about London Fashion Week, her favourite designers and her wish to be played by Cindy Crawford.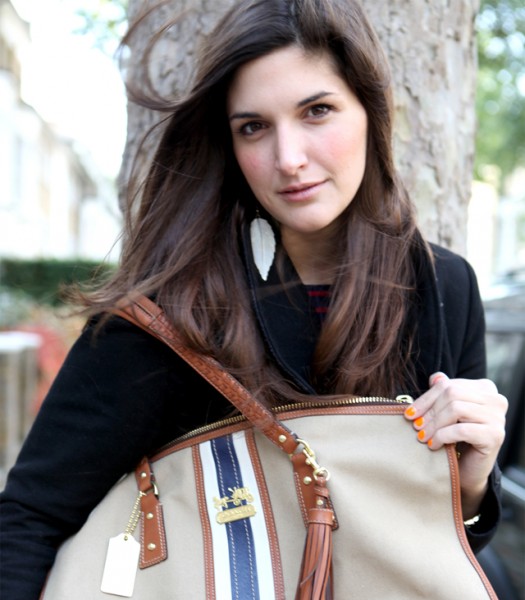 What is a typical London Fashion Week day like?
It's pretty crazy! The day starts at 6am to prep, then off to the shows that run from 9am until about 7pm. The day usually ends with one party and then it's home to write… usually for a massive four to five hours. Then just push replay for the next four days of LFW.
How do you plan to cover LFW?
With as much patience as possible (ha ha)! I'm actually working with Mercedes Benz this season so getting around to all the shows should be a lot easier with a car coming to my aide. I'm also hoping to be able to write posts in the car between shows. We'll see how that goes. I'm really trying to find the less obvious stories at LFW this season as I think readers are getting a little fed up at just seeing catwalk reports on blogs over and over again. So that's the challenge – to keep things fresh and new!
How many shows are you planning on attending?
As many as I can fit in. That's usually around 8-10, but we'll see how crazy the schedule looks closer to the day.
What do you expect to be big at this LFW?
Honestly, I have no clue. London Fashion Week is always the most surprising week for me out of fashion month.
How do you work with PRs and brands throughout the week?
The work starts and stops at the door really. The PRs have worked so hard leading up to the day and once we're in our seats and ready to go, I'm sure they breathe a sigh of relief. There are no dos and don'ts really for this one.
Any new designers that are ones to watch? 
I'm really looking forward to the LFW classics actually: Antonio Berardi, Christopher Kane and Erdem.
What's your favourite thing about LFW? 
The buzz. London has something no other city has and it's this incredible spirit and palpable buzz. It just doesn't stop.
What one item of clothing could you not live without?
Ralph Lauren Navajo Sweater. 
Who is your style icon?
Carolyn Bessette.
What's your favourite high street brand?
ASOS!
What would your super power be?
Time travel.
Who would play you in a film?
Oh dear me… Cindy Crawford? (In my dreams). 
Editorial information on Emily Johnston, Fashion Foie Gras and thousands of other media contacts and outlets, can be found in the Vuelio Media Database.
Priyanka Dayal
https://www.vuelio.com/uk/wp-content/uploads/2023/09/vuelio-logo-200px.png
Priyanka Dayal
2013-09-10 13:36:56
2017-11-09 14:53:00
Journalist Spotlight: Emily Johnston