Journalist Spotlight: Emily O'Brien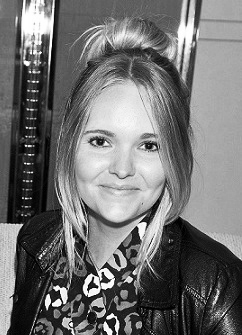 Emily O'Brien is the editor-in-chief of Styloko, the 'social shopping website with a difference'. Styloko aims to offer a space to share and organise users' fashion finds with their friends, shop all their favourite brands in one place, and get personalised shopping recommendations along the way.
Emily graduated from the University of Portsmouth in 2009 with a degree in Journalism and English Literature and went straight into a handful of internships before becoming the fashion news editor of myfashionlife.com. After just under a year, she took over the site as editor-in-chief and took it too its first ever award (Best Independent Magazine Site in Handbag's Online Fashion Awards 2011). She contributed to, and appeared in, a handful of publications (including Cosmo and Grazia) and actually left to go freelance before she went to Styloko and joined them as editor-in-chief in January this year.
How do the different sections of the site work together?
All of our sections function independently, but it's the combination of them all together that makes Styloko special and a really powerful player in the industry. Our bookmarking tool allows users to add items from anywhere around the web and organise them into their own style scrapbook so they never forget the items they love. They can get comments from our community and share them across their own social media sites, or keep them entirely private if they'd prefer. If anything they've added goes on sale, they'll get an email straight away to tell them.
Our e-commerce section offers up-to-the-minute inspiration with the latest products that have just landed in-store, as well as those that have just gone on sale. We work with pretty much every major UK retailer to offer users a space to shop for their favourite brands.
Our blog is crucial to providing context to the hundreds of products our users see and like – it's the why in what they shop. We're set up like an online magazine with all the content you'd expect to find in your favourite glossies, but with the personal, irreverent tone of a blog to provide that mix of expert
advice with a friendly, honest approach.
How do you see the site developing in the future?
We're actually undergoing a redesign at the moment ready for a big relaunch in January. We're making a few changes – some quite big, some a little more detailed – to really maximise what we offer. I can't give too much away (it's all very top secret and beyond exciting) but I'm absolutely confident it's going to blow everyone's sparkly Miu Miu socks off.
What's the biggest thing that will affect the fashion industry in the near future?
It's a really exciting time for fashion with the explosion of digital technology, but it's also very challenging. The general audience is so much more aware nowadays, and the way they digest information is so different – they want access to information as it happens. It's difficult for fashion to keep up with that kind of demand, and so far we've seen the industry really embrace the digital side of things, especially on social media. There's still a lot of work for brands to do across the board to make sure they're offering valuable information to their audience before they get bored.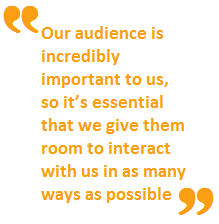 It's having to change rapidly to keep up with the demand, so it's quite an unpredictable space right now. I'm excited to see where all this new technology takes us.
How do you like to use social media (personally/professionally)?
I'm massively into social media – I have Facebook, Twitter @Emily_O_Brien, Instagram etc. – but I try not to go overboard with the amount of information I throw out there. I mainly use Facebook for staying in touch with friends, Twitter is more my space to interact with industry contacts and put myself out there a bit more. And even though I'm guilty of tweeting a lot of random rubbish, I do draw a line at the inane – no one cares about what I just put in the wash, right?
I use social media professionally too, of course – if I'm at an industry event for work, you can bet I'll be Instagramming pictures and tweeting from Styloko's account.
How do you work with contributors?
At the moment we have the wonderful Julia Neel, former fashion editor of Vogue.com, writing a weekly column for us called Now Trending. She charts the hottest trends of the season, explains how we saw it on the runways, and translates it into real-girl terms.
We certainly plan to expand on this area with our relaunch, with more guest posts and columns – I'm lucky enough to call many of the amazing bloggers in Britain my friends so it's always on my agenda to look at how we can work with them at Styloko. It's important to me that all relationships like this are genuine and offer value at both ends of the spectrum – it has to make sense for both parties to start a strong collaboration. We like to build lasting relationships, not just grab a name for a few minutes in the spotlight.
How does your audience interact with you?
Our audience is incredibly important to us, so it's essential that we give them room to interact with us in as many ways as possible. On our site, they can follow our teams' scrapbooks and comment on items to initiate conversation, or leave comments on our blog posts. We have a general email too, where we welcome messages and feedback from our community – often when we send our sale alerts out we get replies from our users saying it's the best email they have received all week, which is really encouraging. But naturally, our main place for interaction comes via our social media channels, particularly Twitter and Facebook.
Anything else you would like to add?
I like telling random stories and jokes. Come say hi to me (and Styloko)!
Editorial information on Emily O'Brien and Styloko, along with thousands of other media contacts and websites, can be found in the CisionPoint media database. 
https://www.vuelio.com/uk/wp-content/uploads/2019/09/vuelio-logo.png
0
0
Priyanka Dayal
https://www.vuelio.com/uk/wp-content/uploads/2019/09/vuelio-logo.png
Priyanka Dayal
2012-10-17 09:00:00
2012-10-17 09:00:00
Journalist Spotlight: Emily O'Brien