Journalist Spotlight: JJ Anisiobi, Digital News Editor, OK!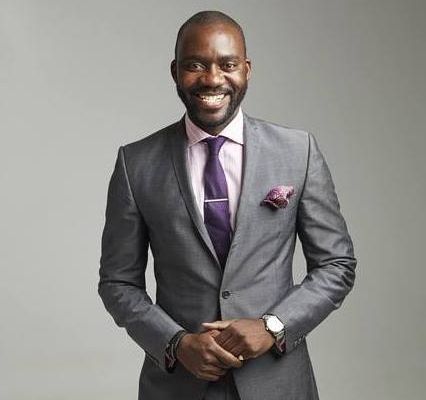 JJ Anisiobi, the recently appointed digital news editor at OK! gives us an insight into the life of a showbiz journalist. From the fast-paced digital news room, keeping on trend and celeb mishaps, to getting drunk with a Kardashian, life is never dull!
How are you finding your new role as digital news editor at OK!? What does a typical working day look like for you? I'm enjoying my new role. The team are great, my co-workers are funny and driven, and my bosses are extremely supportive. A typical day for me starts by holding a news conference with my deputy editor and then gathering news for the team. I then spend the day editing stories while also assigning articles to the rest of the news team.
How did you first get into journalism? I used to write about music as a young teenager and began writing for local newspapers and magazines in Birmingham and Wolverhampton. Whilst at university I started covering music festivals and concerts before also writing about fashion, and then I started doing music reviews for the BBC while styling shoots and covering fashion weeks.
What do you enjoy the most about your job? What are some of the more challenging aspects? I enjoy the team dynamic in the office and the supportive atmosphere. The most challenging aspect of my job is trying to nail more exclusives and increase clicks on the News pages of the website.
How does working on a digital platform differ from working on print media? Digital is much faster and can be altered and updated as and when the news changes. With print you don't get that flexibility so you are often printing stories that have changed, evolved are have been proven to be false, while online you can amend copy instantly. Also, the world is changing and people are buying less papers to get their news.
What is your process when deciding what content to use? We decide our content based on what we know our readers like to read and what we think will make good stories. So we target celebrities our audience have already shown interest in. We also have to keep an eye on our competitors and watch what it is they're reporting on to make sure we never miss a beat both here in the UK and abroad.
What role does social media play in your work? We are extremely active on social media, particularly Facebook and Twitter. We post our stories across those channels to direct traffic to the website and watch the trending topics so we know what people are talking about and can react to it with more articles about what's popular.
Do you have any advice for PR professionals who want to work with you? Send me stories and angles that work well for our brand and our sections. Sending me a press release about a new survey that has nothing to do with celebs won't work for me specifically.
What type of press material are you interested in receiving? Everything and anything that includes a celebrity.
Take 5
What does your perfect day look like? Waking up late, going gym, eating a big breakfast, then a big lunch and then watching films all day.
Do you have any hidden talents? I can play the French Horn very badly.
What is your most memorable celebrity encounter? I remember meeting JLo and I spat in her face by accident while talking to her. I also asked her if she'd ever considered 'abortion' when I was supposed to ask about 'adoption'. I blame my nerves for that. Another memorable meeting I had was with Khloe Kardashian in Dubai. We met in her hotel suite for an interview and ended up drinking a lot of tequila and arm wrestling before heading out to a restaurant for dinner and more drinks.
Which 3 celebrities would make up your ideal dinner party guest list? Piers Morgan, Gordon Ramsey and Brad Pitt.
If you could live in a book, TV show or movie, what would it be & why? I'd live in Saved By The Bell because it's awesome. Or Pugwall. Do you remember that Aussie show about a kid who was in his own band? Decent show.
https://www.vuelio.com/uk/wp-content/uploads/2017/02/JJ-Anisiobi_Journalist_Spotlight.jpg
426
426
Christina Pirilla
https://www.vuelio.com/uk/wp-content/uploads/2019/09/vuelio-logo.png
Christina Pirilla
2017-02-17 13:11:38
2017-02-17 13:11:38
Journalist Spotlight: JJ Anisiobi, Digital News Editor, OK!