Julian Assange: using Twitter to take aim at intelligence community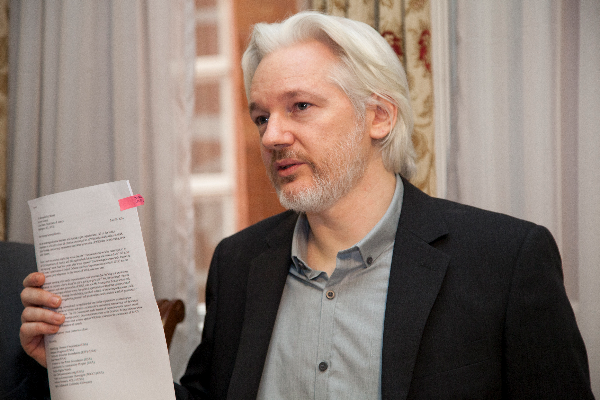 Julian Assange's Twitter account has sprung to life after lying dormant since 2012. While the only account he follows is WikiLeaks (which he is rumoured to run), his following has grown by tens of thousands in the last 72 hours. After using his first Tweet to address rumours of his death which have been circulating during his time at the Ecuadorian Embassy, Assange quickly took aim at the American intelligence community.
It's interesting that Assange has decided to step into the Twitter limelight at this point, given the many years he's had Twitter and chosen not to use it. The previous arguments in favour of him keeping a low profile still stand, and he remains a controversial figure in a highly politicised situation.
Amazing battle for dominance is playing out between the elected US govt & the IC who consider themselves to be the 'permanent government'.

— Julian Assange (@JulianAssange) February 15, 2017
The nature of his first Tweets may give some clue as to why he feels able to move into the limelight now: we have a change in US administration and a president at odds with Assange's natural enemy, the intelligence community.
While the Department of Justice has never formally issued an extradition request for Assange, he has noted a long standing concern that he will be sent to the US to face trial upon leaving the embassy. It remains to be seen whether he'll have a warmer reception from President Trump. However, with rumours circulating that he could soon be leaving the protection of the Ecuadorian embassy, it may be that Assange is preparing for life on the outside.
https://www.vuelio.com/uk/wp-content/uploads/2017/02/Assange.png
400
600
Tippi Creed-Waring
https://www.vuelio.com/uk/wp-content/uploads/2015/10/vuelio-logo-transparent.png
Tippi Creed-Waring
2017-02-17 10:56:12
2017-02-17 10:56:12
Julian Assange: using Twitter to take aim at intelligence community