Journalist Spotlight: Natasha McNamara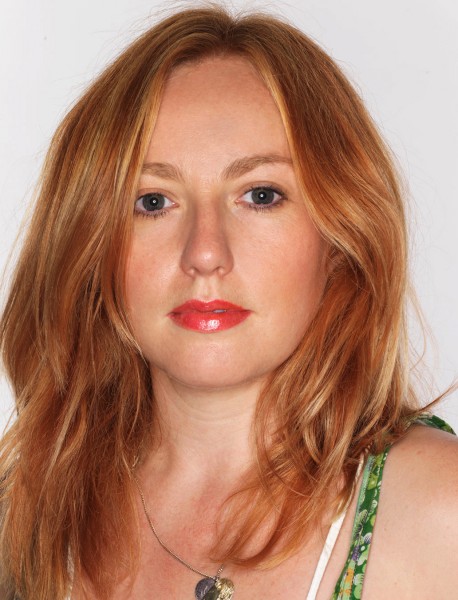 Natasha McNamara is the editor of Glamour.com and executive editor of EasyLiving.co.uk.
Natasha started her career as a film journalist and full time film reviewer after doing a degree in film. She moved to online journalism at iVillage and then became editor of Handbag.com. Natasha moved to Condé Nast in 2008 where she has been ever since.
What's the difference between Glamour.com and EasyLiving.co.uk?
Glamour is a massive website, our visitor figures are rocketing – 1,502,817 unique visitors in October – and we know what we're doing, it's a very news-based website. We wanted Easy Living to be visual and practical. The site was designed to be picture led and give people endless inspiration for homes, food and recipes. The two websites are not wildly different in their DNA, we just present them differently.
What does your Launch of the Year Award from the BSME mean to EasyLiving.com?
I think it is perfect timing really, because the site's not even a year old and already we've exceeded all our traffic expectations with 226,934 unique visitors in October. There are not that many interior, food, fashion and beauty sites with that Condé Nast gloss, beautiful pics and that also are practical.
How do the two teams work together?
We call ourselves sisters; Easy Living is like the big sister to Glamour. The teams don't sit together but we do all have the same morning meeting because we need to talk about the news and what's happening. Although Glamour is much more of a responsive site, there are things we discuss for Easy Living, like a celebrity hairstyle (we don't go for celebrity too much but it's nice to have a little bit in there) or something everyone is talking about. My day-to-day life is Glamour.
What's the advantage of digital over print?
The results are instant, if we put something on one of the sites we can see in seconds if that piece is doing well and we can get to know our market and our audience and keep responding to that. On a magazine you make all the decisions about what goes in that magazine and then it's gone and done. If you put something online and it bombs you know about it and know that it isn't something your readers are interested in.
Does social media help?
We have live Google Analytics on a big screen on the wall so we can see traffic spikes instantly and we should know where they've come from because we bitly all our links. We have various social media platforms and we're working out a strategy for each of those because I don't think they're all the same. A good whack of our traffic comes through social media but it isn't the biggest traffic source.
Do the demands of an instant audience affect your style?
The first thing you learn in digital is there's no time for long, descriptive epics. People online, perhaps more on Glamour, want to look at the picture, know what's happening and move on. Perhaps on Easy Living there's more scope for long-form articles, but obviously it's a different audience and we're talking about different things. How to match paint doesn't really go away, but celebrity couples do.
In terms of digital and in terms of pace, my team doesn't really stop to catch its breath, we power through the news in the morning and features in the afternoon. I suppose the difference between print and digital is that with digital we find it hard to pack in all the press events, shows and everything we'd love to go to. You have to be really tight with your time, because if you're not there, it's not going on the site and you lose traffic. It's quite a fast pace but I couldn't live without it.
Are there concerns that the immediacy stops you considering, or reconsidering, your work?
I don't think so because we're all so well trained in what we're doing. Glamour magazine is very opinionated and we have blogs for opinions but we're not an opinion site. In terms of reporting the news, we report the news and that's it. We do have opinions in 'Dos & Don'ts' but we're so nice I can't imagine anyone would ever have an issue.
We feel we compete more with sites like Mail Online rather than Look magazine or Marie Claire, because our traffic numbers are so big in terms of our news. Mail Online is the biggest website in the world but that doesn't stop us from trying. The difference between us and them is our tone and our Glamour approach – we're not going to judge and we're a bit pickier about who we cover.
How do you plan to continue to compete?
We have plans in the system to take our news element much deeper which will hopefully surface early next year and be a huge project for us. We're certainly taking the competition seriously. We're not able to go into too much detail about the depth of news but we're focusing on increasing our reporting and pictures because that's what people want.
What's your relationships with PRs like?
Pretty good, they need us and we need them. It does unfortunately suck up a lot of the team's time answering calls but there's nothing much you can do about that, it's the nature of the beast.
Do you prefer emails?
Yes, but even then I spend most of my life deleting emails that aren't relevant to us. I think the PR phone calls are kind of annoying. If people send us a press release and we're interested we'll go back to them; we really don't need the follow up phone call.
We do some great stuff via PRs, especially with celebrities, which are our bread and butter these days. I know the celebrity editor Charlotte Duck has got a great relationship with some of the big PRs. We did a Robert Pattinson Twitter takeover last week which is the first time he's ever been on Twitter. That's through years of working on relationships with the Twilight people and it was thanks to that we were worldwide trending with our hashtag #GlamourRob, which is great. We've got another extremely high profile takeover on Monday 10 December so stay tuned.
Take Five
On your Glamour profile your style icon is listed as Courtney Love. Does that still stand? I'd probably change that, I was pregnant then and hormonal. My style icon now would be SJP – Sarah Jessica Parker.
What's your favourite fashion brand? Actually, it's probably going to be Topshop. You can't beat Topshop.
Who would play you in a film? We were talking about this the other day; Naomi Watts. I think I've got a girl crush on her. She's probably a bit more my age group as well. Chloe Moretz can play me as a younger girl. It's literally going to be my entire life, so she can play me when I am younger and Naomi Watts can play me when I am older. I'll get my oldest daughter to play me as a child (she's six) so I've got the full range.
If you could have a superpower what would it be? Basically what your superpower is says a lot about yourself but I am going to go for invisibility. It probably means I'm quite nosey, but there are things you could do, you could go places and see things you probably wouldn't normally be able to do. Obviously I'd use it for good; world peace would literally be within our grasp. No one would know it was me but that's cool, I could live with that – I'm like a mild-mannered unassuming super hero and that's one of the things you have to accept. Either that or a vampire slayer… obviously.
What's the one thing you can't live without? Probably wine.
You'd just be invisible drinking wine? Nobody's going to judge me – it's perfect.
Editorial information on Natasha McNamara, Glamour.com, EasyLiving.co.uk and thousands of other media contacts, can be found in the Vuelio media database. 
https://www.vuelio.com/uk/wp-content/uploads/2019/09/vuelio-logo.png
0
0
Priyanka Dayal
https://www.vuelio.com/uk/wp-content/uploads/2019/09/vuelio-logo.png
Priyanka Dayal
2012-11-28 13:52:34
2017-11-02 14:24:11
Journalist Spotlight: Natasha McNamara