Journalist Spotlight: Nick Cowen
Nick Cowen is a freelance journalist and blogger who writes about video games for a variety of publications including The Guardian, T3, ShortList, Nuts and numerous gaming press outlets. 
Nick started his career in news broadcast journalism in South Africa. Following that, he moved to England and worked for Reuters producing news bulletins for their WAP phone service. He was then hired on a freelance basis by the Daily Telegraph where he worked across a range of its website channels including Finance, Arts & Culture, Travel, Property, Features and Motoring.  
In 2006, Nick was offered the opportunity to write videogame reviews for the Daily Telegraph's Digital Life section. From there, he edited and contributed articles for the Daily Telegraph's video game website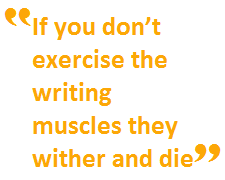 and, with the help of his colleague Tom Hoggins, transformed it from a relatively small section into a comprehensive source of gaming news, previews and reviews.    
How many hours do you spend gaming in a normal week?
It varies. During the months leading up to E3, it can be anywhere between 24 to 30 hours although this slows down dramatically in July when the gaming industry's release calendar is deader than a graveyard in a ghost town. Then review work starts picking up in the mad rush towards the Christmas retail window and I can be spending days glued to my console on review code. 
What's your favourite game?
Of all time? That's a tough one. I guess it'd have to be BioShock, which I play at least once a year. To my mind, you won't find a better story told in gaming in the last ten years. 
How does mobile gaming (through apps and the like) compare with traditional console/PC gaming?
It's easier to duck in and out of. A lot of the best gaming-on-the-go titles are designed to be played in bite-sized chunks. Mind you, PS Vita titles have started to challenge this trend, and I have to confess to missing a couple of stops on the Tube because of the Vita Uncharted title. 
Do you get sent a lot of games/hardware/software?
Indeed I do, it's one of the perks of the job. I post up pictures of a lot of it in the Shiny Stuff section on GameWaste. 
How does GameWaste blog work with your freelancing/Guardian reportage?
GameWaste is kind of like a display case for all the pieces that just don't fit for any publication I'd write for. It also keeps me writing when I don't have a deadline, which is important. If you don't exercise the writing muscles they wither and die.
Anything you would like to add?
Just that I've been involved in all sorts of journalism and games journalism is easily the most fun I've ever had. This is the most exciting industry to cover, and it's filled with the loveliest people! 
Editorial information on Nick Cowen and thousands of other media contacts, can be found in the CisionPoint media database. 
https://www.vuelio.com/uk/wp-content/uploads/2019/09/vuelio-logo.png
0
0
Priyanka Dayal
https://www.vuelio.com/uk/wp-content/uploads/2019/09/vuelio-logo.png
Priyanka Dayal
2012-10-24 13:25:14
2012-10-24 13:25:14
Journalist Spotlight: Nick Cowen