Journalist Spotlight: Sarah Shaffi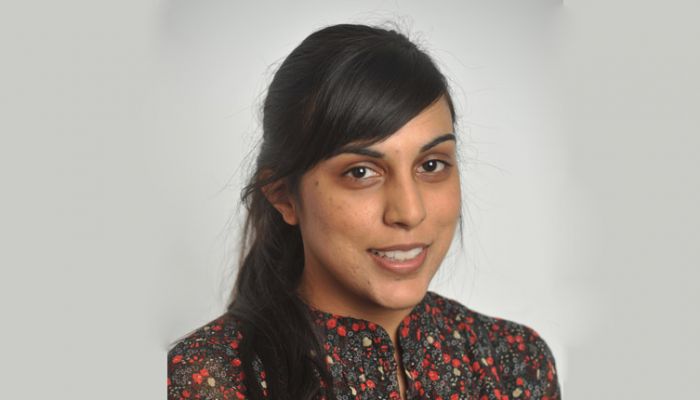 Sarah Shaffi is a freelance writer who was recently appointed books editor at Phoenix magazine – the lifestyle brand for freethinking modern women. Sarah speaks to us about juggling roles, targeted pitching and having books on the brain…
What's a typical working day like for you?
There's no typical working day! I write a monthly piece for Phoenix about books, so throughout the month I'm thinking about whether something would work for the magazine when I see it, and I'm always scribbling ideas on random scraps of paper.
You are also a freelance writer and contribute to various publications. Can you tell us a bit about your work as a freelancer and how you juggle your different roles?
I'm a list person, so my whole organisational process revolves around elaborate to-do lists. I tend to prioritise by week, and juggle things depending on how close the deadline is. My whole career has been spent in journalism, so there's nothing like a deadline to motivate me. I also find that variety is best. When I'm juggling a number of jobs, then I like to mix and match what I do in a day, so I tend to not spend a whole day writing but break it up by doing some reading as well, or doing one piece of work in the morning and another in the afternoon.
How did you get into journalism?
I got my first job straight out of university at a local newspaper, where I was lucky enough to be sent on a four-month course to learn shorthand and get government and law training before starting work. Since then, I've moved around in a number of roles, eventually making the jump from local news to trade journalism, and now in to freelancing.
What do you enjoy the most about your job? What are some of the more challenging aspects?
I love the variety of being a freelancer and getting to work on so many different projects and with different people whose work I admire. The most challenging thing is that constant worry that you've not got enough work, and always having to be thinking of the work you're going to pitch for as well as the work you're currently doing.
What role does social media play in your work?
Social media is crucial for keeping me in touch with people, especially as I'm now sitting alone at a desk most of the time and not in an office surrounded by people. In the world of books, social media is always great for seeing which books are getting buzz and that I should have on my radar, and it is a place where I can shout about the books I'm really enjoying, as well as the work I'm doing.
Do you have a good relationship with PRs? Do you have any top tips for PR professionals who want to work with you?
Book publicists are notoriously lovely people, and I love talking to them and hearing pitches. My top tip to PRs is to try and familiarise themselves with my reading tastes and the places I work for, and really target what they're pitching. I don't want to hear about every book being published, I want to hear about the ones I'll enjoy and the ones that the audiences I'm writing for will enjoy. Being pitched select titles makes me think you've done your homework, and I'm much more likely to respond.
What type of press material are you interested in receiving?
I'm interested in getting book proofs and press releases relating to forthcoming books.
[testimonial_view id=15]
Sarah Shaffi (and the titles she writes for) are both listed on the Vuelio Database along with thousands of other leading journalists, editors, bloggers and outlets. 
https://www.vuelio.com/uk/wp-content/uploads/2018/04/Sarah-Shaffi.jpg
430
760
Christina Pirilla
https://www.vuelio.com/uk/wp-content/uploads/2019/09/vuelio-logo.png
Christina Pirilla
2018-04-23 13:57:22
2018-04-23 13:57:22
Journalist Spotlight: Sarah Shaffi