Journalist Spotlight: Tina Edwin-Banerjee
Tina Edwin-Banerjee is the editor of World Travel Guide. She spoke to Cision about bespoke content, press trips, reading people's minds and working with PRs.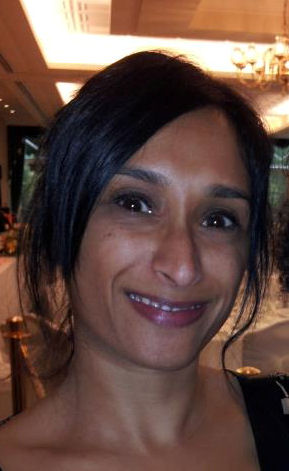 What sort of content does the World Travel Guide publish?
We produce two or three different features a week, which range from destination features to themed top five posts (best hotels, best restaurants etc.). We also do celebrity interviews in a section called 'Going Local'. We've spoken to range of people about particular destinations that they're very familiar with, from Simon Reed, AJ Buckley and Mischa Barton to Raymond Blanc and Jimmy Choo.
We also do 24-hour guides and restaurant, hotel and spa reviews. This is the fun travel stuff, almost magazine content in a way, which we hope will draw people back to the site and encourage them to delve into our hundreds of destination guides where they're going to get fantastic information about countries, cities and ski resorts around the world.
What commercial work does Columbus Travel Media do?
We've always produced licensed travel content for clients, but a growing trend over the last two or three years has been the demand for tailor-made quality content. We're in a great position to write bespoke content solutions as we have a team of global writers who have up-to-date knowledge about destinations around the world. We can also call on them to produce content in different languages. Our clients range from London City Airport, which is one of our biggest, to Associate Newspapers. It's an area I see growing year on year and that's quite exciting for us.
Who is your target audience?
We attract one million unique users and two million page impressions per month. We're producing content for a consumer audience who are largely female, pretty affluent, travel frequently and are quite adventurous. We concentrate on luxury travel but that doesn't mean staying in a five-star hotel for the sake of it. When it comes to writing features, we cover a huge range of destinations. For example, we could write an adventure travel piece, such as in Portugal on a recent trip that I did, or it could be food and food trends in Ecuador.
Our audience are people who really want to get under the skin of that destination, they love insider tips and they want to travel like they are locals. They don't just want to go to the tourist traps; they want to get off the beaten track a bit, but they want to do it in style. They want quirky, different and alternative, and they're happy to splash out a bit more to achieve that. That's who we're writing for.
How do you engage with your audience?
We've made massive upswings in terms of the number of Facebook fans and Twitter followers we have – our Facebook page has over 10,000 likes, our Twitter page has almost 9,000 followers. Social media is important not only in terms of PRs and finding out information, but also engaging with our users and readers.
Also, each of us on the UK team have individual accounts which are themed. For example, I tweet about culture, luxury and adventure; we have someone concentrating on food; someone on fashion; and someone on sport (obviously all with a travel bent in mind). We've got limited resources and an awful lot to do in the day but we do try and engage where possible.
How often do you go on trips?
Now I have my little girl, I tend to only do one or two trips a year. We divide up the trips that come in, so everyone gets their fair share. This year our team has been as far away as Argentina and Florida, so they can keep up their knowledge of travel destinations. It's very much as a result of our networking with PRs that we'll get these trips and the fact World Travel Guide's made, as a team of people, massive effort to promote the brand. Everyone has had a very important role in doing that and as result we've had more press trips and travel opportunities.
We do group trips predominantly, which works for us. It's about the destination, theme or angle the PR is pushing; does it have merit for our audience? If so, we'll go. You get such a diverse range of journalists writing for different kinds of publication on the trip that's it not a concern that we'll be writing about the same thing. It's also great because a lot of these press trips have freelancers on them, so it's an opportunity to find new names and writers we could commission in the future. They are also good as ways of getting to know PRs – what they do and who their other clients are.
How is your relationship with PRs?
It is very much two way. Every day we get inundated with press releases from PRs, which are useful because you can scan them and it might give you a nugget of information that can inspire a story, top five, a feature you want to commission or something we can incorporate into our guides. As a team we go to networking events; the Trav Media ones are beneficial because there are a lot of PRs and freelancers in the room, so you make a lot of contacts.
A lot of the time wasting PRs are the ones who don't know our website or who our audience is. We often get calls about deals but we don't run editorial deals on the website. We also get PRs who occasionally ring up and say 'Have you got the press release?' Of course I've got the press release. It's just wasting everyone's time. Sometimes I think they're put under pressure to make these calls because I'm sure they wouldn't want to.
Take Five
What's the best experience you have had while travelling? 
There's too many. Can I mention a few? Skydiving in Portugal, diving with manta rays in Thailand, walking the Inca trail in Peru and seeing bears hunting for salmon in Alaska. I have travelled to over 55 countries. Simple things like dancing salsa in Havana are just amazing and will stay with me for the rest of my life. 
Is there anywhere you haven't been that you'd like to?
There are loads of places. I would love to dive in the Galapagos. I have never really travelled into a proper desert and would love to experience the extreme desolation and heat that entails. Places in Asia like Myanmar and Laos really interest me. I think my favourite region is South East Asia, particularly because of the diverse food and cultures; I am Indian by birth, (I was born here), and I love going back to not only India but all the other neighbouring countries and there's a lot of places I'd love to see.
And the Maldives are on my wish list. I've been saving for the Maldives for a few years, I have what I call a 'Maldives Bank Account' – everyone thinks I've got some illegal account – I'm putting money into so when the time is right, my husband and I can disappear for an idyllic luxury holiday. You have to save for these dreams or they remain pipe dreams.

Do you have any surprising hobbies of interest?
I've done almost a hundred dives around the world, from the Caribbean to the Great Barrier Reef. I can't get enough of it. My husband, who couldn't swim on our honeymoon, subsequently learnt to swim and got his PADI so I could share this with someone. Every time I get in the water it just feels fantastic.
What would your super power be?
I would like to read people's minds, please. I'm incredibly nosey and it would help me to figure things, and them, out more. If I could get inside the head of my two-year-old daughter, that would make my life so much easier.
Who would play you in a film?  
Freida Pinto, because she is infinitely more gorgeous than me. 
Editorial information on Tina Edwin-Banerjee, the World Travel Guide and thousands of other media contacts and outlets, can be found in the CisionPoint Media Database.
https://www.vuelio.com/uk/wp-content/uploads/2023/09/vuelio-logo-200px.png
0
0
Priyanka Dayal
https://www.vuelio.com/uk/wp-content/uploads/2023/09/vuelio-logo-200px.png
Priyanka Dayal
2013-07-10 13:34:27
2013-07-10 13:34:27
Journalist Spotlight: Tina Edwin-Banerjee