Last week in politics- what got the public talking?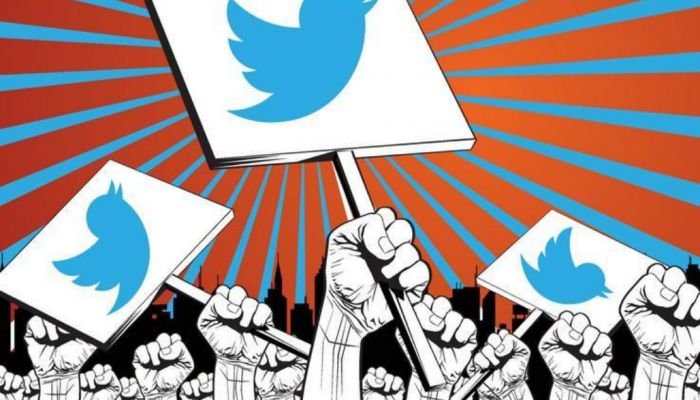 Every day the Vuelio Political Services team sends out the Westminster Daily, a preview of the day's debates, speeches and legislation taking place in Parliament that keeps public affairs professionals on top of the political agenda. But how does this daily activity translate to the wider public? There were a few stand-out moments last week, notably the FCO's report on life after Brexit and Lady Tanni Grey-Thompson's speech on ESA cuts in the House of Lords. So what got the public talking on social media?

The EU Parliament was full of debates, questions and committee meetings on the upcoming referendum and unsurprisingly, Brexit chat also dominated social media. Mentions stayed high and constant at around 10 million throughout the week, and the topic's global importance puts it far above any other issue terms of numbers. This was largely unchanged by the FCO's report on the process of withdrawing from the EU; the biggest spike came on Sunday, coinciding with British Chamber of Commerce boss John Longworth's resignation.
@guardian Stay camp is guilty of dumbing down their campaign treating us like children scared of the monsters lurking underneath the EU bed — Neil Wayne Smith (@NeilWayneSmith) February 29, 2016
 Tax free childcare
During PMQs David Cameron came under attack from Jeremy Corbyn on the 'hold up' on tax-free childcare, which Cameron now says will be fully implemented by 2017.  Social media mentions peaked on Wednesday before plummeting, though the issue remained on Twitter's radar for the remainder of the week.
Jeremy Corbyn says Cameron has broken a promise made 3 years ago to introduce tax free child care. New meaning to "long term economic plan"
— Luke James (@LEJ88) March 2, 2016
English National Anthem Bill On Friday, MPs gathered for the second reading of the English national anthem bill which proposes that England should have an alternative anthem to God Save the Queen. The issue achieved a fair amount of traction on social media, peaking on Friday. The odds are out on whether the bill will pass, but polls suggest that God Save the Queen remains a favourite either way.
A gospel choir will sing Jerusalem outside parly 2mrw- in a different style every 1/2hr- as MPs debate an English national anthem #prayforus

— Kate Devlin (@_katedevlin) March 3, 2016
Welfare Reform and Work Bill
On Monday the House of Lords voted to block government plans to reduce some disability benefits by £30 per week. Lady Tanni Grey-Thompson gave a brilliant speech on the effect of cutting ESA for disabled recipients, which gathered publicity as the week progressed.
We have to ask ourselves why is the Tory party blocking attempts to assess impact of cuts to ESA and all disability cuts #Toryspin
— michelle maher (@mmaher70) March 4, 2016
https://www.vuelio.com/uk/wp-content/uploads/2016/03/social-media-politics.jpg
768
1028
Jake O'Neill
https://www.vuelio.com/uk/wp-content/uploads/2019/09/vuelio-logo.png
Jake O'Neill
2016-03-08 14:56:59
2016-11-10 15:51:09
Last week in politics- what got the public talking?