Taxes, cuts and pensions- it's Budget time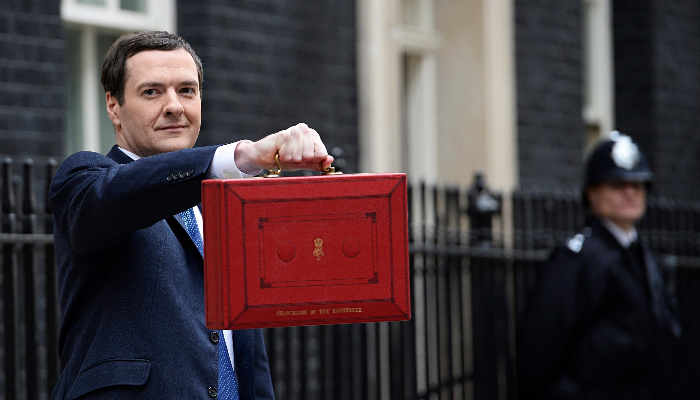 On Wednesday 16th March George Osborne will present his 2016 Budget. Having finally moved out from the shadow of the referendum on social media, there are a few issues in particular which have got people talking; taxes, cuts and pensions.
Cuts
Osborne has set himself a large task by committing to reduce the UK's £70 billion deficit to zero. The economy has taken a knock recently, and the Chancellor announced over the weekend that there will be 0.5% cuts to government spending. This is something which has resonated with users on social media, with many commentators citing concerns over already stretched public services. The sharp rise in activity on the 11th coincides with an announcement from ministers that benefits for more than half a million disabled people will be cut to save around £1.2 billion.
Taxes
With a potentially cut-heavy budget (from a Chancellor with his eye on the top job) there's been speculation that Osborne may also be planning tax breaks for the public. The spike in activity on the 11th mirrors the increase in tweets about benefits we see above- probably because the benefits raid will reportedly be used to fund tax breaks for the middle class. On the 11th speculation also rose from the insurance industry that Osborne would be increasing Insurance Premium Tax, although the Treasury has refused to comment on this. Meanwhile, this morning Osborne announced a savings bonus for low paid workers, so expect to see another spike in activity from this as the day progresses.
Pensions
There was plenty of talk on pensions in the press last week, with rumours circulating of a new ISA style system or the introduction of a flat rate for savers. However, the impact of a pensions raid on core Conservative voters was deemed too risky and on the 5th March, Osborne confirmed that he will not be abolishing higher rate pension tax relief. The activity below shows mentions winding down after this announcement, dropping sharply on the 10th as twitter starts to catch wind of the planned tax breaks and benefits cuts we see above.
If you're a Vuelio political services client, be sure to look out for our comprehensive summary which will be sent out on the same day. If you're not a client, give us a call and find out how the Budget will affect your organisation.
https://www.vuelio.com/uk/wp-content/uploads/2016/03/George-Osborne-Budget.png
400
701
Jake O'Neill
https://www.vuelio.com/uk/wp-content/uploads/2019/09/vuelio-logo.png
Jake O'Neill
2016-03-14 14:05:47
2016-03-14 14:05:48
Taxes, cuts and pensions- it's Budget time