LGBT+ History Month: Where we are now and what comes next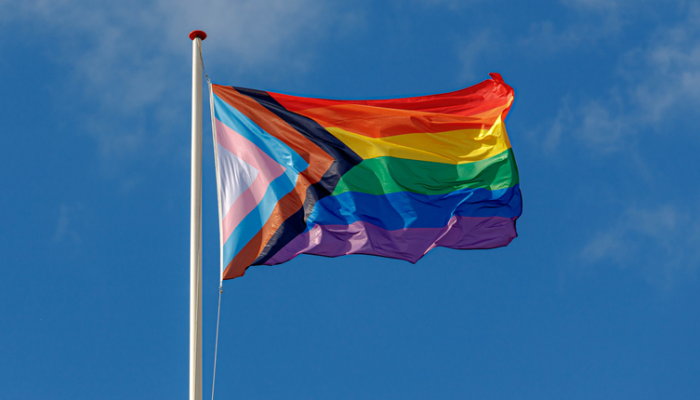 February is LGBT+ History Month, making it an appropriate time to review the progress made so far with LGBT+ rights in the UK and also some of the issues where action is still needed.
As a helpful summary by the House of Lords Library shows, the last two decades have seen a sustained push forward at Westminster with legislation to deliver LGBT+ rights. This started with the equalisation of the age of consent in 2000, moving through the 2003 repeal of Section 28 of the Local Government Act 1988 (this forbade local authorities from 'promoting homosexuality' and schools from teaching 'the acceptability of homosexuality as a pretended family relationship') and the 2004 introduction of civil partnerships and Gender Recognition Certificates, to the introduction of same-sex marriage in 2013.
There has also been action to right historic wrongs, most recently shown by the inclusion of posthumous pardons for army personnel convicted or cautioned for buggery under legislation dating back to 1688 in the Armed Forces Bill introduced last week.
Westminster has changed a lot since the era of the first openly lesbian MP Maureen Colquhoun, whose death was recently announced. 55 MPs identify as LGBT and the UK Parliament has been described as 'the gayest in the world', though there are no trans MPs.
Similarly, Government policy has moved on from the era of Section 28 – it has an LGBT Action Plan, which says its 'vision is for everyone, regardless of their sexual orientation, gender identity or sex characteristics, to be able to live safe, happy and healthy lives where they can be themselves without fear of discrimination.'
Census and data
In another sign of progress, next month's census will contain questions on sexual orientation for the first time. Iain Bell, deputy national statistician at the Office for National Statistics, says this will improve a situation in which 'decision-makers are operating in a vacuum, unaware of the extent and nature of disadvantage which LGBT people may be experiencing in terms of health, educational outcomes, employment and housing'.
However, as Bell indicates, it is certainly not true to say that this progress means that LGBT+ people in the UK don't continue to face significant challenges. The findings of the Government's National LGBT Survey conducted in 2017 make for stark reading:
LGBT respondents were less satisfied with their life than the general UK population
Over two-thirds avoid holding hands with a same-sex partner
At least two in five had experienced an incident (such as verbal harassment or physical violence) because they were LGBT in the previous twelve months, yet over 90% of the most serious incidents weren't reported
24% had accessed mental health services in the previous twelve months
2% had undergone so-called 'conversion therapy' and a further 5% had been offered it
Ahead of the 2019 election, Stonewall published a manifesto setting out a range of policies to address some of the issues facing the UK and global LGBT+ population. It is worth selecting just a handful of these to see where the Government is coming under pressure to act, and how it is responding.
Trans rights
Perhaps the most contentious issue is reform of the Gender Recognition Act. Stonewall's manifesto called for reform to 'remove the requirement for intrusive medical tests, introduce a simple administrative process based on the principle of self-determination, and provide recognition for under 18-year-olds and non-binary people'. The Government consulted on reform in 2018, noting that trans people find 'the current system intrusive, costly, humiliating and administratively burdensome' and 'too few' are able to get legal recognition.
However, when Liz Truss responded to the consultation last year in her capacity as Women and Equalities Minister, she said 'the balance struck in this legislation is correct, in that there are proper checks and balances in the system and also support for people who want to change their legal sex' but the Government would make the progress of applying for a Gender Recognition Certificate 'kinder and more straightforward' and open new gender clinics.
Speaking in a debate on Truss's response, Conservative MP Crispin Blunt said it was a 'crushing disappointment for trans people', while Truss's Labour shadow Marsha De Cordova described it as 'deeply disappointing'. The decision fell within the broader context of a widespread debate around trans issues, with campaign groups raising concerns about the impact on single-sex spaces for women, and the NHS trust which provides the UK's main gender identity development service for children currently appealing against a High Court ruling stopping it from referring under-16s to treatment that would block puberty.
LGBT+ education
In November, the BBC reported that the Government had withdrawn financial support from projects to tackle homophobic, biphobic and transphobic bullying in schools, although the Government insisted that the funding had always been due to run out. However, a change to the school curriculum from September 2020 means that the Government now expects 'all pupils to have been taught LGBT content at a timely point' as part of relationships and sex education.
Rachel Heah of Lancaster University has warned that the guidance is 'vague', while anti-bullying projects are required to 'truly embed short and long-term positive changes for LGBT+ pupils'. That is this still a contentious subject was demonstrated in 2019 when the High Court upheld a ban on protests against LGBT+ relationships education outside a Birmingham school.
Hate crimes
Hate crimes against LGBT+ people also continue to be a problem, with the number reported to police trebling between 2014-15 and 2019-20 and rising by 20% in just the last year. While this could represent greater confidence in reporting them, the National Police Chiefs Council and Stonewall agree that they continue to be under-reported.
Nancy Kelley, Stonewall's chief executive, said LGBT organisations were 'definitely seeing a real increase in people reaching out for help' and were 'very concerned that this is a real rise in people who are being attacked because of who they are and who they love.'
Conversion therapy
Another area where campaigners would like to see more action is the ban on so-called 'conversion therapy' first promised by the Government as part of its 2018 LGBT Action Plan.
Speaking in the summer, Boris Johnson said the practice was 'absolutely abhorrent and has no place in a civilised society', and the Government would bring forward a ban once a study has been completed. In September, Truss said that she hoped this work would be completed by the end of the month, with further steps to be set out 'shortly' thereafter.
However, in January, Kemi Badenoch (Minister for Equalities) claimed that research was still ongoing.
National HIV Testing Week
This week is also National HIV Testing Week. Improvements in medicine have led to treatments which can make the virus undetectable and untransmittable, meaning that HIV/AIDS thankfully no longer has to lead to the awful consequences currently being so movingly portrayed in Russell T Davies' drama It's A Sin, which follows the lives of a group of young gay men in 1980s London.
To deliver the Government's commitment to eliminate transmission by 2030, former health minister Steve Brine recently called for the Government's forthcoming HIV Action Plan to include a commitment to make the 'wonder drug' PrEP which prevents HIV transmission available at GP surgeries, and for more routine HIV testing. Action is also needed globally, with the UN estimating that 38m people were living with HIV in 2019.
Finally, it's worth remembering that the rights won so far are not guaranteed to remain secure. Promoting The Glamour Boys, his recent book about the gay or bisexual MPs who opposed Hitler,  Labour's Chris Bryant warned 'I often worry a younger generation of gay men and women think we will never go back to the era of repression. But I just say Berlin was the most liberal place in the world in 1930 – yet by 1934 gays were being arrested.'
https://www.vuelio.com/uk/wp-content/uploads/2021/02/LGBTQ-flag.png
430
760
Thomas Stevenson
https://www.vuelio.com/uk/wp-content/uploads/2019/09/vuelio-logo.png
Thomas Stevenson
2021-02-04 11:14:00
2021-02-04 11:29:29
LGBT+ History Month: Where we are now and what comes next