PR Interview: Marie Fuller, founder of Simpler PR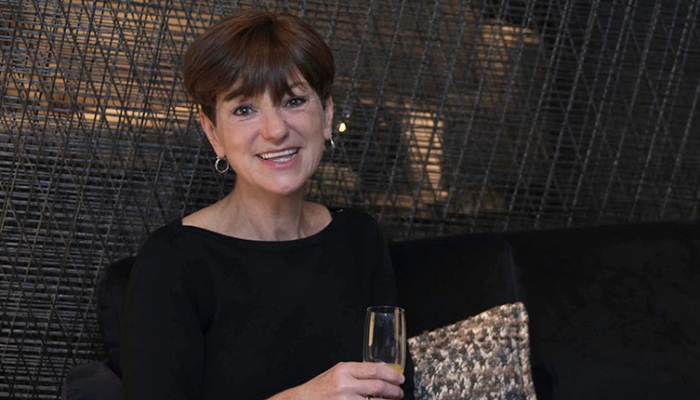 'I love the world of PR as it is so fast moving and there is something to learn every day… such a fun, creative and fulfilling career,' says Marie Fuller, founder of interiors and lifestyle agency Simpler PR.
While adjusting to work during COVID-19 has been anything but simple for those working in public relations and comms, Marie shares the positive changes it has sparked in her sector and how she's finding work/life balance during lockdown.
How did you originally get into PR?
I began my media career with the Daily Mail and General Trust on their home-interest magazines before moving to their Ski and Snowboard Show and Magazine which, of course, necessitated lots of travel, particularly during the ski season. When I had my first child, I was reluctant to continue travelling and thought that as a people person, and being very creative, that PR would be the perfect fit – and it has been!
What did you think working in public relations would be like before you got into the industry – what were the biggest surprises?
I had worked with several PR companies in my previous roles so had expected it to be a little easier! I quickly realised that to be successful, you have to work very hard and invest a huge amount of energy into every campaign and account. I also had thought it may be more glamorous! Although I have had my share of amazing experiences.
How has COVID-19 impacted the interiors and lifestyle sector in particular?
I think for most of our clients there has been incredible disruption but also some benefits, especially for those with a strong online presence. COVID and working from home has meant we have immersed ourselves in our living environment 24/7 and have seen how much love our homes need, and deserve! I think we have all spent money on our homes and gardens which we might not have done in normal circumstances – and I think we as a nation are seeing the rewards of investing in where we live. A new sofa does probably offer better value than two weeks in the sunshine – and when we haven't had that option, we suddenly realise that the new sofa has probably given us a lot more than a transient suntan!
How has the pandemic changed the way you work on a day-to-day basis?
As a team at Simpler PR we are all working remotely from home. I think it is actually working really well, so long as we keep in regular contact. Emails, phones, Zoom and Whatsapp are definitely the way forward. My working day is definitely longer and I feel more creative and engaged in what I am doing.
Many have struggled with work/life balance more than ever over the last year – how do you find your balance?
The balance is kind of thrown at me in the shape of a family and pets! Walking our Springer Spaniel Archie and making sure our teenagers are usefully engaged kind of forces the balance on me. I do think I could be tempted to work long into the evening if it wasn't for the needs of my family… so I am grateful.
Have you ever disagreed with a client during a project, and how did you deal with the situation?
Only once! It was at a photoshoot and I really felt their decision was wrong, however with subtle persuasion we were able to include our ideas too and left the client to make the choice when the project was completed. Our clients know their products so well and we respect their views; we are just there to advise – we are all on the same side and looking for the same success…
What's the best piece of advice you've ever been given?
Never work with someone you don't like. Definitely an excellent piece of advice. This applies to clients and suppliers as well as staff! Life is too short and we need to get on well to succeed.
Would you still recommend PR as a career in 2021?
Definitely; perhaps more than ever. There are so many areas of PR and so many new avenues to explore. I love the world of PR as it is so fast moving and there is something to learn every day… such a fun, creative and fulfilling career.
For advice on finding your own work/life balance, check out these tips for staying motivated in 2021. 
https://www.vuelio.com/uk/wp-content/uploads/2021/02/Marie-Fuller-Simpler-PR.jpg
430
760
Phoebe-Jane Boyd
https://www.vuelio.com/uk/wp-content/uploads/2019/09/vuelio-logo.png
Phoebe-Jane Boyd
2021-02-03 14:48:54
2021-02-03 14:54:09
PR Interview: Marie Fuller, founder of Simpler PR