How to sell in a pandemic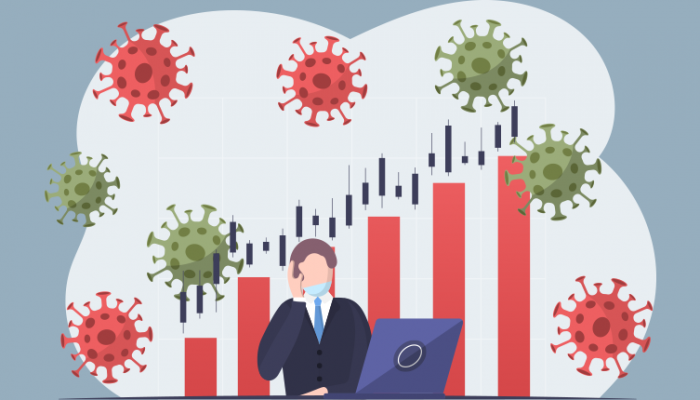 This is a guest post from Darryl Sparey, Managing Director at Hard Numbers.
"I sell ice in the winter, I sell fire in hell / I am a hustler baby, I'll sell water to a well."
These are the words of philosopher, poet, business mogul, tech entrepreneur, philanthropist and billionaire Shawn Corey Carter, also known by a host of other nicknames, including Jay-Z.
And that 'can-do' spirit, the mindset that whatever adverse conditions you face you will find a way to succeed, the focus on results over externalities, are things that definitely speak to anyone founding an agency or a business in a global pandemic, and the ensuing recession that has followed it. The market conditions aren't quite 'hell', but they're not far from it.
And yet new agencies abound in 2020, despite the challenging headwinds that face us. Coldr, Shook, Play, Boldspace, Mixology Communications, Priestley, Authentic Comms, Made by Giants, and a host of others have all started in the last few months. And another agency that's been added to this crowded starting line-up is my own, Hard Numbers. The thing that will define success or failure for all of these agencies, including my own, will be our ability to create opportunities to pitch for and competitively win new business.
Fortunately for me and the Hard Numbers team, I've a wee bit of experience on the business development side of things, which has been incredibly useful in the last few weeks. So here's a few things I've learned from the last twenty years, which I've been putting into practice in the last two months or so…
1) Have a demonstrable, provable point of difference
There are thousands of agencies out there, and as many freelancers. It's a buyers' market. So your proposition needs to be genuinely differentiated. You need to have a unique selling point which is of benefit to your prospective client, and defensible externally. And 'we've got great people' or 'we've won awards' does not cut the mustard, because everyone else is saying that.
2) Have an idea of your ICP/define your Ideal Customer Prospect
This should be based on your current or previous client expertise, and the desired sectors you want to grow in. You should know the size and stage of business that you do your best work for, and the verticals they are in (clue: it is NOT 'B2B businesses') and the typical role that you sell into within these organisations. Then go and find these prospects online. This is your prospect database.
3) Shy bairns get nowt
My fiancé is from the North East, and she bought me a keyring with this saying on. It goes everywhere with me, literally. And it means, if you don't ask, you don't get. Business is not won by waiting for people to ask you.
4) Always be getting commitment
Like shell suits, smoking in PG movies and Calvin Harris tunes, 'always be closing' was acceptable in the 80s. But things are different now. At every stage of the sales process, you should be looking to secure your prospects' commitment to the next stage. If not, you'll run the very distinct risk of being ghosted, and there's no Peter Venkman or Egon Spengler to help you out in that scenario.
5) Make time for new business
Too many agency owners run to the comfort of existing client work, or think that 'liking' stuff their prospects put on LinkedIn is sales. You need to carve out dedicated time in a disciplined fashion on a weekly basis to make approaches, set-up calls and meetings, and get in front of your target prospects.
6) Use a CRM
You cannot manage a pipeline effectively on a shared Google doc or spreadsheet. Invest in a CRM system to help you manage your contacts, visualise and forecast your pipeline, and execute marketing campaigns. HubSpot is a CRM which is free to use, and there are many others like Pipedrive, Sugar CRM, Copper, Insightly and, the big one, Salesforce. If you're serious about it, plug this data into QuarterOne, and give yourself unrivalled ability to forecast pipeline. If you're at a larger agency and you're REALLY serious about it, use Kluster's AI product to diagnose problems in your sales acquisition strategy.
If you do all of the above, you've got more than a puncher's chance of having success, in any climate. And whether you find yourself in the coldest winter, with nothing to sell but ice, or somewhere rather hotter (which, frankly could be anywhere in the UK based on mid-August) with just fire to shift, you'll be OK.
https://www.vuelio.com/uk/wp-content/uploads/2020/08/Selling-in-a-pandemic.png
430
760
Phoebe-Jane Boyd
https://www.vuelio.com/uk/wp-content/uploads/2019/09/vuelio-logo.png
Phoebe-Jane Boyd
2020-08-17 09:49:00
2020-09-07 14:11:32
How to sell in a pandemic